Examining global borders and how we transcend them
Objectifs presents Stories That Matter, a programme that looks at critical issues in our world through photography and film. This year, the programme features the theme 'Borders'.
What are the borders that define, divide and restrict communities around the world, and how do we overcome them? Objectifs presents strong statements through the lens of film and photography that confront the impact of geographical, social, and psychological borders on critical issues affecting all of us today, and looks at possibilities for collaboration and change.
---
Here are some recaps from the 2018 programme: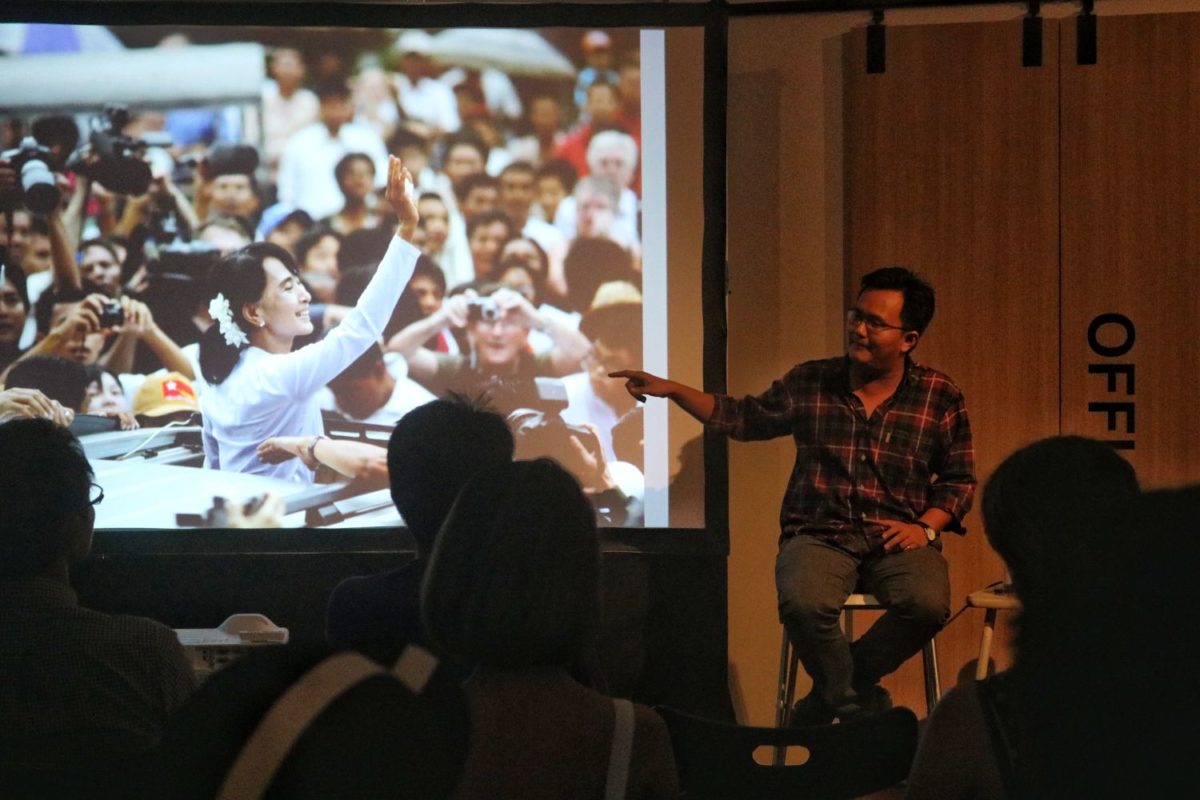 Programme Trailer
---
SEMINAR
SHOOTING WITH PURPOSE: SEMINAR BY MINZAYAR OO
Sat 17 Mar, 2pm to 4.30pm
Workshop Space, Objectifs
Seminar Fee: $50 
A seminar by Minzayar Oo, one of Myanmar's leading freelance photographers, for photographers and NGO/civil society professionals with an interest in long-term documentary projects.
---
SCREENINGS

INDEPENDENT DOCUMENTARIES
20 to 24 Mar 2018
Chapel Gallery, Objectifs
$8 per screening / $30 for season pass | See schedule and buy tickets here

From the Middle Eastern refugee crisis to the American struggle for civil rights, these international documentaries speak of the different borders that people across the world have struggled to overcome in recent years. Highlights include the Singapore premiere of the acclaimed I Am Not Your Negro and the first documentary on Brexit, Brexitannia. The feature film screenings will be preceded by short films from What Works, an initiative by the Magnum Foundation that addresses bridge-building amongst groups that might otherwise be in conflict.
---
EXHIBITIONS
STATE OF FLUX: THE WORK OF MINZAYAR OO
17 Mar to 15 Apr 2018
Objectifs Lower Gallery
Admission: Free
Artist Talk: Fri 16 Mar, 6.30pm to 7.30pm. Register here.
Opening Reception: Fri 16 Mar, 7.30pm to 9pm
Minzayar Oo is one of Myanmar's leading photographers, uniquely known for his long-term documentary photography projects that have shed light on how recent reforms have affected Myanmar and its people.
This exhibition presents two such projects: The Price of Jade, which uncovers the shocking impact of the jade mining industry on the environment and miners, and Peace Be With You, a documentation of the vulnerability of the Rohingya community.
WHAT WORKS
Co-presented with the Magnum Foundation
16 Mar to 29 Apr 
Objectifs Courtyard
Free admission
The Magnum Foundation's What Works project brings together nine photographers from Iran, Ukraine, Slovenia, Eygpt, India, Ecuador, China, and the Philippines to explore tolerance through rigorous and creative visual narratives. Collectively, the projects address bridge-building amongst groups that might otherwise be in conflict.
---
SLIDESHOW PROJECTION
OUT OF THE SHADOWS: NEW BURMESE PHOTOGRAPHY
Curated by Matt Grace, Myanmar Deitta
Followed by dialogue with Minzayar Oo
Moderated by Kevin WY Lee, founder of Invisible Photographer Asia
Sat 17 Mar, 7.30pm
Objectifs Workshop Space
Admission: Entry by donation (RSVP via Peatix)

Objectifs presents an evening slideshow, curated by Matt Grace of Myanmar Deitta, of exciting new documentary photography from Myanmar, a country struggling with the challenges of transitioning from an oppressive military regime to a civilian government. During this time, a new generation of photographers has seized opportunities to explore issues that were previously only discussed in secrecy.