Industry professionals on conceptualising, editing, and distributing short films.
The Objectifs Short Film Incubator is an initiative presented by Objectifs that focuses on developing short film scripts. The programme is open to Southeast Asian filmmakers working with moving images, and will provide five selected participants with mentorship and a valuable support network as they work on their scripts.
Leong Puiyee, Senior Manager at Objectifs and Singaporean producer and co-founder of Momo Film Co Tan Si En are the key facilitators for the Short Film Incubator.
---
The following online events by guest speakers are open to the public.
While these are free events, please consider donating to Objectifs if you are able to. Your contribution goes directly to supporting our programmes, and the freelancers and artists we work with during this difficult time.
MAKE A DONATION
---
The Objectifs Short Film Incubator is supported by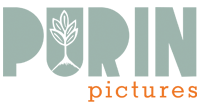 ---
EVERYTHING YOU NEED TO  KNOW  ABOUT CONCEPTUALISING SHORT FILMS
by Carlo Francisco Manatad
Fri 2 Jul 2021, 6pm – 7.30pm (SGT) via Zoom
Please click here for a recap of the session on our journal.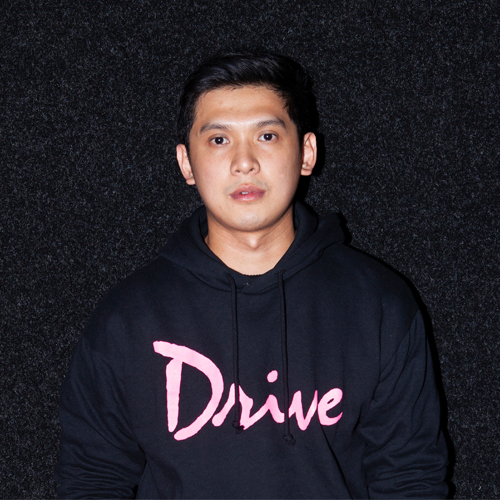 Find out the elements involved in conceptualising a short film, how to make best use of the short film medium, and the common pitfalls encountered by young filmmakers in this seminar with filmmaker Carlo Francisco Manatad.
---
Filipino filmmaker and editor Carlo Francisco Manatad is an alumnus of the Asian Film Academy, Berlinale Talent Campus, and Docnet Campus Project. His short films have been celebrated widely across prolific film festivals like Cannes Film Festival, Locarno Film Festival and Busan International Film Festival. Carlo's most recent short film, The Imminent Immanent, premiered at the Toronto International Film Festival. One of the most prolific editors in the Philippines today, he has collaborated with numerous filmmakers for the independent and mainstream scene.  He is currently working on his first feature film, Whether the Weather is Fine, a film about the aftermath of Typhoon Haiyan of his hometown, Tacloban.
---
OBJECTIFS FILM CLUB
with Shireen Seno and Yosep Anggi Noen, mentors of the Objectifs Short Film Incubator 2021.
Sat 3 Jul 2021, 2pm – 3pm (SGT) via Zoom 
Please click here for a recap of the session on our journal.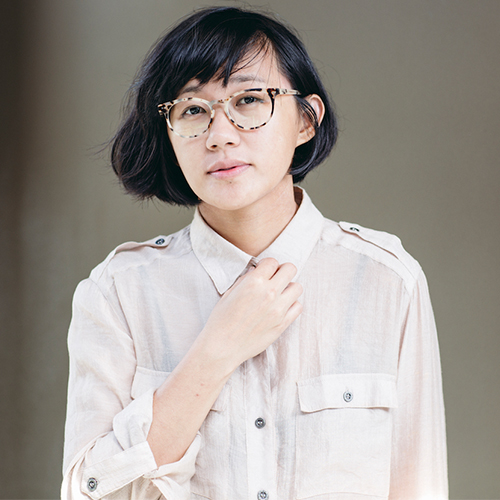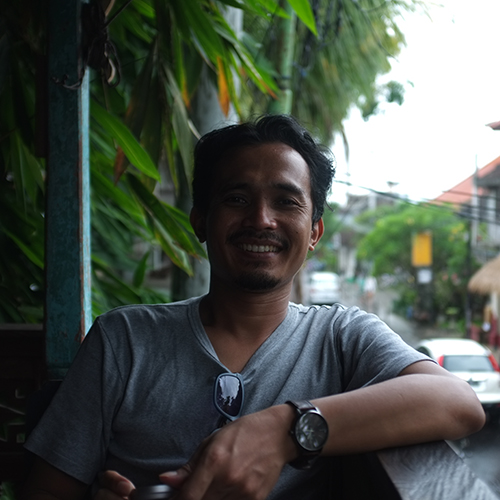 In this Objectifs Film Club session, filmmakers and mentors for this year's Objectifs Short Film Incubator — Shireen Seno and Yosep Anggi Noen  will discuss themes of religious beliefs and myths in "Ballad of Blood and Two White Buckets" by Yosep Anggi Noen and the notion of what a Pancit Western is in "Shotgun Tuding" by Shireen Seno. They will also converse about what they both wanted to explore when they were working on these films, how they straddled between the short film and feature film formats, and the stories they would like to continue to tell as filmmakers. Please note this event does not include a live screening of the films; attendees are encouraged to watch them prior to the online session. Click on the links above to watch these two films for free via the Objectifs Film Library from now till 3 Jul.
---
Shireen Seno is an artist and filmmaker based in Manila and whose work addresses memory, history, and image-making, often in relation to the idea of home. A recipient of the 2018 Thirteen Artists Award from the Cultural Center of the Philippines, she is known for her films which have won awards at Rotterdam, Shanghai, Olhar de Cinema, Vladivostok, Jogja-Netpac, and Lima Independiente and have screened at New Directors/New Films, Yebisu International Festival of Art & Alternative Visions, Rencontres Internationales Paris/Berlin, and institutions such as Tate Modern, UCCA Center for Contemporary Art, Portikus, and NTU Center for Contemporary Art Singapore.
Yosep Anggi Noen is an Indonesian film director who has been experimenting with cinematic narratives since mid-2000s. Born in Yogyakarta in 1983, he studied Communications at the Socio-Politics Faculty of Yogyakarta's Gadjah Mada University. After directing and producing several short films, he directed his first feature, Peculiar Vacation and Other Illnesses (2012), which premiered at the Locarno International Film Festival. At the Vancouver International Film Festival, the film received the Special Mention Award Dragon and Tiger Award for Young Cinema.
His next project, a short film titled A Lady Caddy Who Never Saw a Hole in One (2013), won the Best Short Film at Busan International Film Festival and the Grand Prix of Tokyo Short Shorts Film Festival. His second feature Solo, Solitude (2016) premiered in the Concorso Cineasti del Presente Competition in Locarno International Film Festival.
His experimental short film Genre Sub Genre screened at International Film Festival Rotterdam, Jeonju International Film Festival, Seoul Mediacity and was awarded the Jury Prize in Arkipel International Experimental and Documentary Festival in 2014. This short film was also presented as a video installation at Esplanade Visual Art Singapore in 2016.
His feature, The Science of Fictions, made its world premiere at the Concorco Internationale of Locarno International Film Festival 2019 and received Special Mention Award. His latest feature, Jilah and the Man with Two Names, was selected at the Cannes L'Atelier de la Cinéfondation this year.
---
HOW TO TELL A STORY THROUGH FILM EDITING
with Mary Stephen
Sat 3 Jul 2021, 6pm – 7.30pm (SGT) via Zoom 
Please click here for a recap of the session on our journal.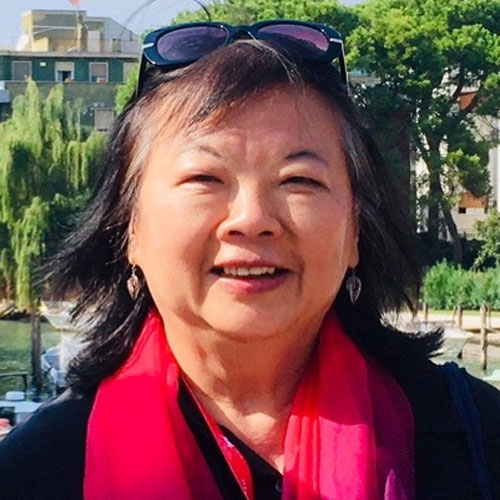 How do you tell a good story through editing? Join renowned editor Mary Stephen as she discusses the elements that make a good short film edit. She will also share more about her editing workflow, her working relationship with directors, different editing techniques for different film genres, and some common mistakes made in the process of editing short films.
---
Mary Stephen has been working in narrative film and documentary for several decades as an editor, producer, adviser and even composer. She has worked with independent directors worldwide and has edited numerous award-winning documentaries. She was nominated for several prestigious awards, including the Golden Horse Award, Hong Kong Film Awards, Independent Eye Award, and Turkish Film Awards. She is also a tutor/mentor in various production initiatives such as Cinema College of the Venice Biennale, A.N.D. (Asian Network of Documentary) in Busan, Yamagata Documentary Dojo, CNEX Documentary Workshop, and was a member of jury at various international film festivals including Locarno, Singapore, Kerala.  She is a member of the Academy of Motion Picture Arts and Sciences. In 2018 she was bestowed the title of Knight of the Order of Arts and Letters (Chevalier dans l'Ordre des Arts et des Lettres) by the French Ministry of Culture.
---
WHY IS CREATING A VISUAL LANGUAGE IMPORTANT
by Chananun Chotrungroj
Sun 4 Jul 2021, 3pm – 4.30pm (SGT) via Zoom
Please click here for a recap of the session on our journal.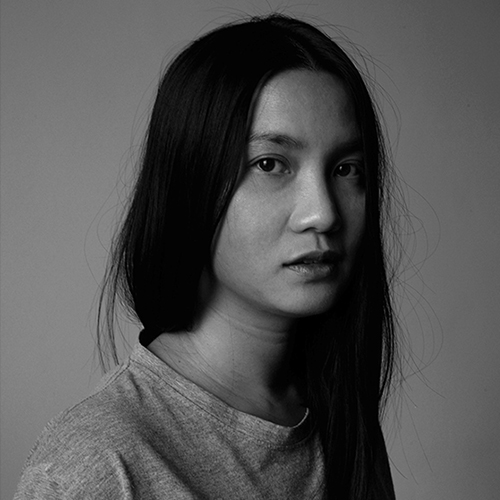 How do you work with directors to create a unique visual language that supports the development of a storyline and communicates with your audience? Cinematographer Chananun Chotrungroj shares about these and more, drawing on her experience as a cinematographer for short and feature films. 
---
HOW TO MAKE THE MOST OF FILM FESTIVALS
with Fransiska Prihadi (minikino), Julian Ross (IFFR), Park Sungho (Busan)
Sun 4 Jul 2021, 6pm – 7.30pm (SGT) via Zoom
Please click here for a recap of the session on our journal.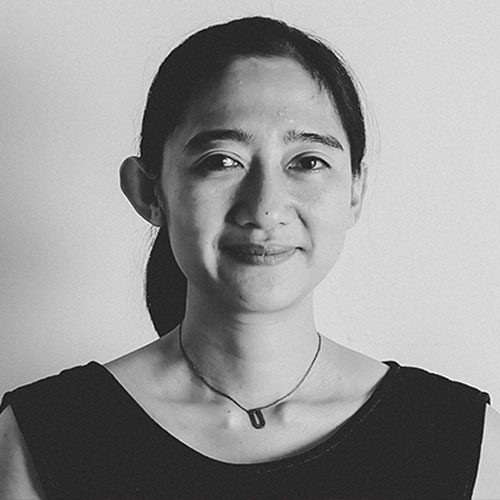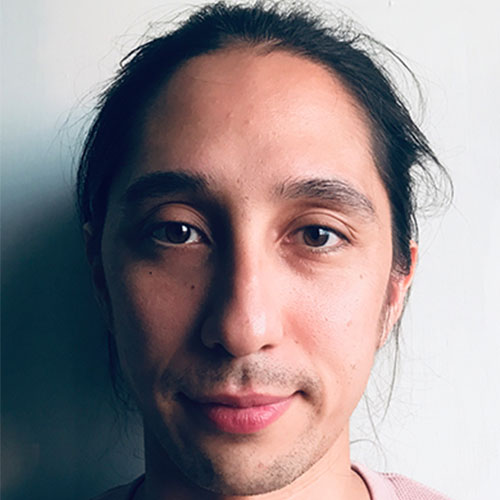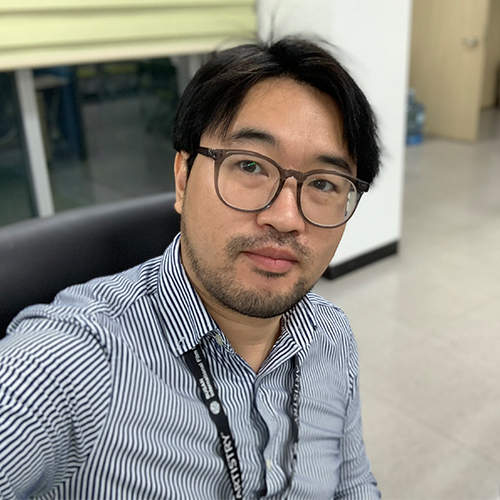 What do film festival programmers look out for in a short film, and how do they programme a diverse short film programme that can excite and challenge audiences? Film programmers Fransiska Prihadi (minikino), Julian Ross (IFFR), and Park Sungho (BIFF) discuss the place of short films in the current climate, the changing audience demographics for short films over the years, and how young filmmakers can challenge themselves through the short film medium.
---
Fransiska Prihadi is the program director of Minikino, Bali. She served as guest programmer, selection committee and jury for various short film festivals such as the Australia-Indonesia Centre ReelOzInd!, SEA Shorts Malaysia, Thai Short Film & Video, Image Forum Festival, as first-round pre-selection team for Busan International Short Film Festival, curator for Festival Film Indonesia, Toronto Reel Asian International Film Festival, Bogotá Short Film Festival. In 2021, she worked closely with Documentary Dream Center & Yamagata International Documentary Film Festival on behalf of Minikino for the Documentary Dojo 3.
Besides her work in film, she is an architect, co-founder of MASH Denpasar (Art House Cinema and Mixed Dorm Artist Residency) in Bali.
Julian Ross is a film programmer, researcher and writer based in Amsterdam. He is Programmer at International Film Festival Rotterdam, Assistant Professor at Leiden University Centre for the Arts in Society (LUCAS) and mentor at Netherlands Film Academy. He was a selection committee member at Locarno Film Festival (2018-2020) and has curated film programmes, exhibitions and performance at Tate Modern, Kunsthal Rotterdam, Tokyo Photographic Art Museum, Art Institute of Chicago and other institutions. He is the film curator for the 2021 edition of Other Futures, an interdisciplinary festival in Amsterdam.
​Park Sungho majored in Film Editing at the Cinematography Department at Chung-Ang University. From 2007-13, he worked full-time for the Busan International Film Festival and served as program coordinator for Asian cinema and manager for the Asian Film Academy. In addition, he attended and worked for various film festivals as a buyer, programmer, juror and advisor. Having travelled to 39 countries, Park settled in Cambodia in 2013. Park is currently a programmer for Cambodia International Film Festival and Busan International Film Festival, and is working to promote Cambodian and Southeast Asian cinema globally.  He is based in Busan, South Korea and Phnom Penh, Cambodia. 
---
How to join the online events:
1. Please register via the links above. You will receive an email with the Zoom link, confirming your spot in the sessions.
2. Objectifs will 'photograph' (e.g. screenshots) and audio/video record this online discussion for the purposes of documentation. We require participants to enter the Zoom call using the same name they have registered with so we may check against the registration list. You may subsequently change your username and switch off your device's camera if you would prefer not to be photographed or recorded. We will make an announcement about this before we start any documentation.
3. Objectifs is committed to maintaining a safe and inclusive space for this online discussion. By registering for this session, participants agree to abide by the following guidelines:
Treat all people with courtesy and respect.
Harassment/discrimination of sexual, physical, vocal, emotional or any other nature based on gender, gender identity and expression, age, sexual orientation, ability, physical appearance, race, ethnicity, or religion are not appropriate.