The Objectifs Short Film Incubator is an initiative presented by Objectifs that focuses on developing short film scripts. The programme is open to Southeast Asian filmmakers working with moving images, and will provide five selected participants with mentorship and a valuable support network as they work on their scripts.
Leong Puiyee, Senior Manager at Objectifs and Singaporean producer and co-founder of Momo Film Co Tan Si En are the key facilitators for the Short Film Incubator.
The Objectifs Short Film Incubator will run from 1 July – 18 August 2021. It will be held entirely online. Applications close on 30 April 2021.
Applications have now closed for the Objectifs Short Film Incubator 2021. Thank you for your submissions.  
---
Workshop Schedule (all timings are in GMT + 8, Singapore time)
Week 1
Thu 1 Jul, 2pm  – 3pm | Introduction with mentors, filmmakers, Objectifs
Fri 2 Jul to Sun 4 Jul | Short Film Forum
Sat 3 Jul, 2pm | Objectifs Film Club featuring films by mentors Shireen Seno and Yosep Anggi Noen
Week 2
Thu 8 Jul to Fri 9 Jul, 2pm onwards | Individual consultation with mentors (45 min per session)
Week 3
Wed 14 Jul, 2pm – 3pm | Peer Review session
Fri 16 Jul | Deadline for one page proposed changes
Week 4
Thu 22 Jul to Fri 23 Jul, 2pm onwards | Individual consultation with mentors (45 min per session)
Week 5 – 6 (Writing weeks)
Fri 6 Aug | Deadline for revised script
Week 7 – 8
Thu 12 Aug to Fri 13 Aug, 2pm onwards | Final individual consultation with mentors (45 min per session)
Wed 18 Aug, 3pm – 3.45pm | Final session
---
Register for the following public events, held in conjunction with the Short Film Incubator 2021! All events are held online (All events are held in SGT):
2 – 4 Jul: Short Film Forum with various industry professionals on conceptualising, editing, and distributing short films.
Sat 3 Jul, 2pm (SGT): Stay tuned for details on the Objectifs Film Club with mentors Shireen Seno and Yosep Anggi Noen!
---
Mentors
Shireen Seno is an artist and filmmaker based in Manila and whose work addresses memory, history, and image-making, often in relation to the idea of home. A recipient of the 2018 Thirteen Artists Award from the Cultural Center of the Philippines, she is known for her films which have won awards at Rotterdam, Shanghai, Olhar de Cinema, Vladivostok, Jogja-Netpac, and Lima Independiente and have screened at New Directors/New Films, Yebisu International Festival of Art & Alternative Visions, Rencontres Internationales Paris/Berlin, and institutions such as Tate Modern, UCCA Center for Contemporary Art, Portikus, and NTU Center for Contemporary Art Singapore.
.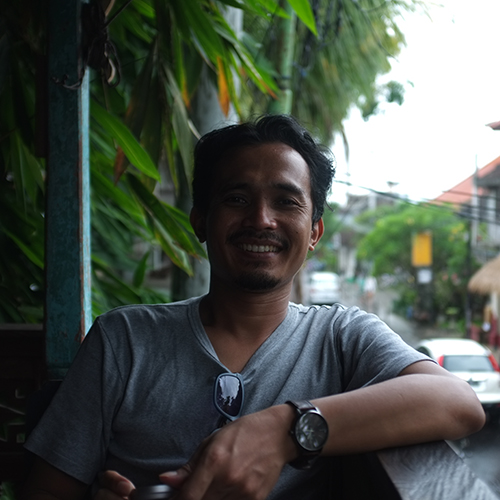 Yosep Anggi Noen is an Indonesian film director who has been experimenting with cinematic narratives since mid-2000s. Born in Yogyakarta in 1983, he studied Communications at the Socio-Politics Faculty of Yogyakarta's Gadjah Mada University. After directing and producing several short films, he directed his first feature, Peculiar Vacation and Other Illnesses (2012), which premiered at the Locarno International Film Festival. At the Vancouver International Film Festival, the film received the Special Mention Award Dragon and Tiger Award for Young Cinema.
His next project, a short film titled A Lady Caddy Who Never Saw a Hole in One (2013), won the Best Short Film at Busan International Film Festival and the Grand Prix of Tokyo Short Shorts Film Festival. His second feature Solo, Solitude (2016) premiered in the Concorso Cineasti del Presente Competition in Locarno International Film Festival.
Yosep's experimental short film Genre Sub Genre screened at International Film Festival Rotterdam, Jeonju International Film Festival, Seoul Mediacity and was awarded the Jury Prize in Arkipel International Experimental and Documentary Festival in 2014. This short film was also presented as a video installation at Esplanade Visual Art Singapore in 2016.
His latest feature, The Science of Fictions, made its world premiere at the Concorco Internationale of Locarno International Film Festival 2019 and received Special Mention Award.
---
GUEST SPEAKERS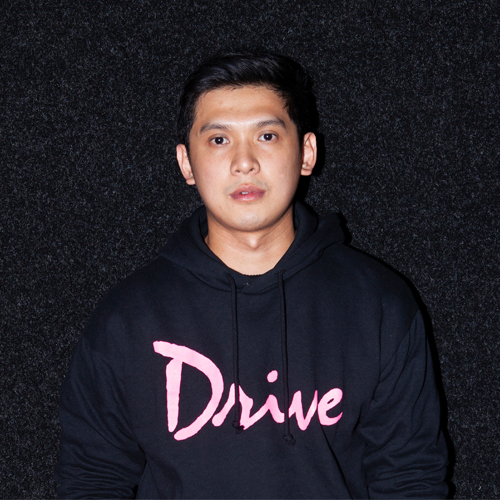 Carlo Francisco Manatad | Filmmaker and Editor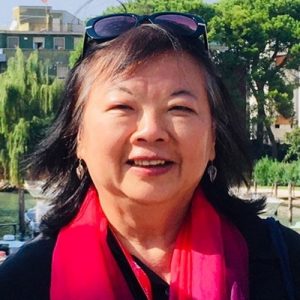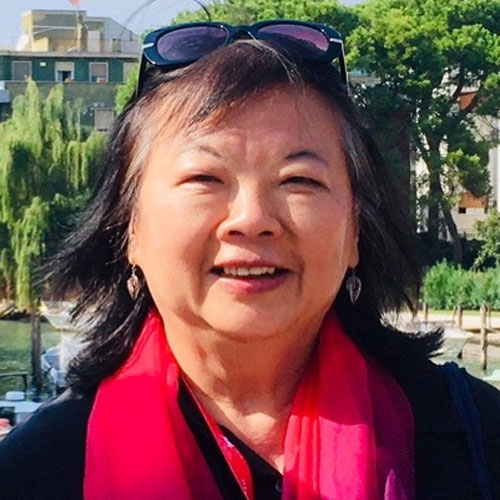 Mary Stephen | Film Editor, Producer, Adviser, and Composer
Mary Stephen
has been working in narrative film and documentary for several decades as an editor, producer, adviser and even composer. She has worked with independent directors worldwide and has edited numerous award-winning documentaries. She was nominated for several prestigious awards, including the Golden Horse Award, Hong Kong Film Awards, Independent Eye Award, and Turkish Film Awards. She is also a tutor/mentor in various production initiatives such as
Cinema College of the Venice Biennale
, A.N.D.
(Asian Network of Documentary) in Busan
,
Yamagata Documentary Dojo
,
CNEX Documentary Workshop
, and was member of jury at various international film festivals including 
Locarno
,
Singapore
,
Kerala
.  She is a member of the
Academy of Motion Picture Arts and Sciences
. In 2018 she was bestowed the title of Knight of the Order of Arts and Letters (Chevalier dans l'Ordre des Arts et des Lettres) by the French Ministry of Culture.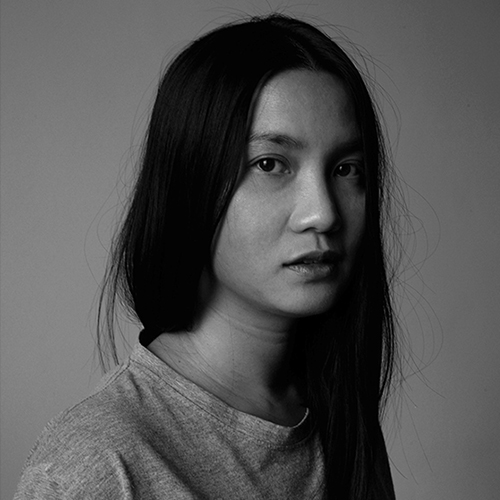 Chananun Chotrungroj | Director of Photography and Artist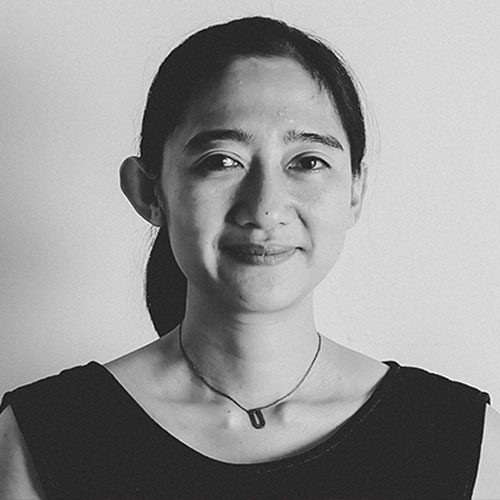 Fransiska Prihadi | Program Director of Minikino, Bali
Julian Ross | Programmer at the International Film Festival Rotterdam
Park Sungho | Programmer at the Busan International Film Festival
Fransiska Prihadi is the program director of Minikino, Bali. She served as guest programmer, selection committee and jury for various short film festivals such as the Australia-Indonesia Centre ReelOzInd!, SEA Shorts Malaysia, Thai Short Film & Video, Image Forum Festival, as first-round pre-selection team for Busan International Short Film Festival, curator for Festival Film Indonesia, Toronto Reel Asian International Film Festival, Bogotá Short Film Festival. In 2021, she worked closely with Documentary Dream Center & Yamagata International Documentary Film Festival on behalf of Minikino for the Documentary Dojo 3.
Besides her work in film, she is an architect, co-founder of MASH Denpasar (Art House Cinema and Mixed Dorm Artist Residency) in Bali.
Julian Ross is a film programmer, researcher and writer based in Amsterdam. He is Programmer at International Film Festival Rotterdam, Assistant Professor at Leiden University Centre for the Arts in Society (LUCAS) and mentor at Netherlands Film Academy. He was a selection committee member at Locarno Film Festival (2018-2020) and has curated film programmes, exhibitions and performance at Tate Modern, Kunsthal Rotterdam, Tokyo Photographic Art Museum, Art Institute of Chicago and other institutions. He is the film curator for the 2021 edition of Other Futures, an interdisciplinary festival in Amsterdam.
​Park Sungho majored in Film Editing at the Cinematography Department at Chung-Ang University. From 2007-13, he worked full-time for the Busan International Film Festival and served as program coordinator for Asian cinema and manager for the Asian Film Academy. In addition, he attended and worked for various film festivals as a buyer, programmer, juror and advisor. Having travelled to 39 countries, Park settled in Cambodia in 2013. Park is currently a programmer for Cambodia International Film Festival and Busan International Film Festival, and is working to promote Cambodian and Southeast Asian cinema globally.  He is based in Busan, South Korea and Phnom Penh, Cambodia. 
---
The Objectifs Short Film Incubator is supported by