Objectifs Film Club: Shireen Seno and Yosep Anggi Noen
Held in conjunction with the Objectifs Short Film Incubator 2021
Sat 3 Jul, 2pm – 3pm (SGT)
This event will be held online, via Zoom.
Free admission, donations are welcome
Stay tuned for a recap of the session on our Journal.
Join us online for our next Objectifs Film Club session, featuring a conversation between filmmakers and mentors for this year's Objectifs Short Film Incubator — Shireen Seno (Philippines) and Yosep Anggi Noen (Indonesia).
Shireen and Anggi will discuss themes of religious beliefs and myths in Ballad of Blood and Two White Buckets by Yosep Anggi Noen and the notion of what a Pancit Western is in Shotgun Tuding by Shireen Seno. They will also converse about what they both wanted to explore when they were working on these films, how they straddled between the short film and feature film formats, and the stories they would like to continue to tell as filmmakers.
---
Ballad of Blood and Two White Buckets by Yosep Anggi Noen and Shotgun Tuding by Shireen Seno made available to watch for free on the Objectifs Film Library from now till 3 Jul, 2359h. Please note this event does not include a live screening of the films; attendees are encouraged to watch them prior to the online session.
Click on the image below to watch Ballad of Blood and Two White Buckets by Yosep Anggi Noen.
Ning and Mur, a couple who sells congealed blood for a living, face a huge ordeal when people stop consuming blood due to a shift in religious beliefs. But they are sick of all hypocrites.
Click on the image below to watch Shotgun Tuding by Shireen Seno.
Tuding journeys to a distant town to hunt down the man who got her youngest sister Teresit pregnant, and she's not going home without him. A pancit western set in the late-1940s.
---
Joining the online film club:
1, Objectifs will 'photograph' (e.g. screenshots) and audio/video record this online discussion for the purposes of documentation. We require participants to enter the Zoom call using the same name they have registered with so we may check against the registration list. You may subsequently change your username and switch off your device's camera if you would prefer not to be photographed or recorded. We will make an announcement about this before we start any documentation.
2, Objectifs is committed to maintaining a safe and inclusive space for this online discussion. By registering for this session, participants agree to abide by the following guidelines:
Treat all people with courtesy and respect.
Harassment/discrimination of sexual, physical, vocal, emotional or any other nature based on gender, gender identity and expression, age, sexual orientation, ability, physical appearance, race, ethnicity, or religion are not appropriate.
While this is a free event, please consider donating to Objectifs if you are able to. Your contribution goes directly to supporting our programmes, and the freelancers and artists we work with during this difficult time.
MAKE A DONATION
---
About the speakers
Shireen Seno is an artist and filmmaker based in Manila and whose work addresses memory, history, and image-making, often in relation to the idea of home. A recipient of the 2018 Thirteen Artists Award from the Cultural Center of the Philippines, she is known for her films which have won awards at Rotterdam, Shanghai, Olhar de Cinema, Vladivostok, Jogja-Netpac, and Lima Independiente and have screened at New Directors/New Films, Yebisu International Festival of Art & Alternative Visions, Rencontres Internationales Paris/Berlin, and institutions such as Tate Modern, UCCA Center for Contemporary Art, Portikus, and NTU Center for Contemporary Art Singapore.
Yosep Anggi Noen is an Indonesian film director who has been experimenting with cinematic narratives since mid-2000s. Born in Yogyakarta in 1983, he studied Communications at the Socio-Politics Faculty of Yogyakarta's Gadjah Mada University. After directing and producing several short films, he directed his first feature, Peculiar Vacation and Other Illnesses (2012), which premiered at the Locarno International Film Festival. At the Vancouver International Film Festival, the film received the Special Mention Award Dragon and Tiger Award for Young Cinema.
His next project, a short film titled A Lady Caddy Who Never Saw a Hole in One (2013), won the Best Short Film at Busan International Film Festival and the Grand Prix of Tokyo Short Shorts Film Festival. His second feature Solo, Solitude (2016) premiered in the Concorso Cineasti del Presente Competition in Locarno International Film Festival.
His experimental short film Genre Sub Genre screened at International Film Festival Rotterdam, Jeonju International Film Festival, Seoul Mediacity and was awarded the Jury Prize in Arkipel International Experimental and Documentary Festival in 2014. This short film was also presented as a video installation at Esplanade Visual Art Singapore in 2016.
His feature, The Science of Fictions, made its world premiere at the Concorco Internationale of Locarno International Film Festival 2019 and received Special Mention Award. His latest feature, Jilah and the Man with Two Names, was selected at the Cannes L'Atelier de la Cinéfondation this year.
---
About the Objectifs Short Film Incubator
The Objectifs Short Film Incubator is an initiative presented by Objectifs that focuses on developing short film scripts. The programme is open to Southeast Asian filmmakers working with moving images, and will provide five selected participants with mentorship and a valuable support network as they work on their scripts.
Leong Puiyee, Senior Manager at Objectifs and Singaporean producer and co-founder of Momo Film Co Tan Si En are the key facilitators for the Short Film Incubator.
The Objectifs Short Film Incubator will run from 1 July – 18 August 2021. It will be held entirely online. Applications closed on 30 April 2021.
About the Objectifs Film Library
The Objectifs Film Library is a new initiative by Objectifs that aims to be a resource for film lovers in Singapore and the region. Currently, the collection is focused on short films from Southeast Asia.
Users will be able to rent some of these films to watch in the comfort of their homes, and a wider selection is available exclusively at our centre when we have reopened (contingent on the COVID-19 situation).
The Objectifs Short Film Incubator is supported by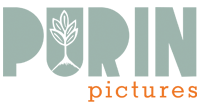 ---
Related events
Objectifs Short Film Forum 2021 – Click here to register for a series of free public online events with film professionals on conceptualising, editing, and distributing short films. Presented as part of the Objectifs Short Film Incubator 2021 programme.