Featuring works by Gladys Ng 
Objectifs Store
5 Nov 2021 to 27 Feb 2022
Free admission 
Sidelined/Sightlines is a site-specific installation at the Objectifs store by filmmaker Gladys Ng, as a part of Site Unseen — a programme by Objectifs that invites artists and image makers to create site-specific image-based works for spaces outside of a conventional gallery and studio residency model. Through this, it proposes new ways of encountering everyday spaces that have been overlooked.
Read on for a short interview with Gladys to find out about the process behind her installation, as well as a list of books and DVDs that she had curated for our store.
---
Tell us about the inspiration behind your film and how it came to be.
The store is the centre of Objectifs. Whether one is here for a workshop or an exhibition, it's a space where they'll have to pass through at some point. I wanted the film to be an invitation for people to be drawn in and to be more curious about the space and eventually ask questions. What's upstairs? What happens in that space?
Sidelined/Sightlines begins with a shot of a plain white wall, and the slow movement from its surroundings — the shadow of leaves, passing traffic outside the building — leaves its mark of existence on it. Like the wall, Objectifs is a canvas (physically and metaphorically) that houses art and its makers.
I hope for the film to have a meditative effect that reminds us to be more conscious of the minute everyday moments, and for fans, friends and newcomers of Objectifs to be charmed by the magic that happens here.
2. You have worn various hats at Objectifs (as a filmmaker whose films have screened at Objectifs/weekend receptionist/artist in residence). How have your different relationships to Objectifs shaped your encounters with the space as you created this work?
I've had the chance to see both the glamorous side of presenting an exhibition or a screening, and the laborious behind-the-scenes of putting together a show. I've seen the space when it's messy and also when it's pretty.
This time around, I got to see the space when it's resting.
Frankly, I felt impatient and lost when I first started filming. Where do I point my camera when there is no event? What is there to capture? Nothing seemed special, and nothing seemed to hold any significance. It dawned on me that I have gotten too used to this space.
After changing my perspective, I was once again fascinated by the little things. Everything was moving in its own time, like the shadow cast against the yellow wall of the chapel building, or seeing the moon framed by the buildings in the evening sky. I only came to realise and appreciate these moments when I finally stood still.
3. Your films often delve into the fragility of human relationships, but in this instance, your film is about different spaces in Objectifs. Was your approach to telling the story of the space similar to your approach to developing human characters?
The stories in my short films often explore the transient nature of relationships, of unspoken feelings brewing under the surface. Despite the lack of human appearances in this film, it unfolds in similar ways. It captures the fleeting and the unseen, and takes on an observational quality which serves as a backdrop for viewers to project their own thoughts or emotions onto.
My films also often end with a beginning of something else, leaving the audiences to continue the rest of the story in their imagination. Likewise, I would like to invite viewers of Sidelined/Sightlines to extend the film by being present. On a rainy day or a cloudy day, with different artworks or different workshops, everything will be different, and then it's new again!
4. Tell us about your artist picks from the store's offerings
This is a playful and humorous zine (if you can't already tell from the cover! :P) by Vicki Yang which features thoughts, musings, pictures, soundbites and more from the usual suspects in the film scene. From a bare-it-all interview with Kak Yati (the cleaner) of The Projector to a crossword puzzle by industry veteran Warren Sin, to an honest short story by filmmaker Daniel Hui, every page of this zine invites you to enter the the fantastical and mad world of filmmaking — with a flair of Vicki of course!
This book comprises of 12 young Southeast Asian photographers' works and I love the diversity of voices in this series. From topics ranging from what it means to be queer, to self-discovery and tracing of one's roots, each photographer approached their work with so much boldness, sensitivity and honesty. Reading the excerpts at the start of each chapter, you'll realise that their camera points both outwards and inwards.
You'll also notice some familiar names in there! Amrita Chandradas whose work is exhibiting at the 2021 Women in Film & Photography, and Lee Chang Ming whose zines are also stocked here at Objectifs.
c) Waking Up in Strange Places
Julianna Tan took a sabbatical in 2015 and spent 14 months travelling, which resulted in Waking Up in Strange Places. Some may pick up this zine and not know exactly where to start, and that's what's amazing about it! Unlike a conventional book, the different chapters are bounded together by magnets, so the reader is free to explore on their own. By all means, start from the middle! The zine encapsulates the feeling of travelling perfectly.
Whenever people look at old photographs like these, the first thing they will perhaps notice is how much a place has changed over the years. However, more than what's in the foreground, I enjoy looking at what's in the background.
My favourite photo is the family portrait at Chinese Garden. During the exhibition, I stood in front of the photo for a long time and took in all the different faces in the background — what they wore, how they walked, how they stood. There was simply so much to see! These are details that make up a certain place and time, and I find that fascinating. It is moments like these that can never be replicated again.
e) Dark Cities
At first glance, the monochrome and gritty style brings to mind the works of Japanese photographer Daido Moriyama.
Trained as an architect, Shye Woon uses photography to deconstruct spaces, inviting us to wonder what secrets, dreams, lies and history lie behind these buildings.
The grainy and hazy texture evokes an air of mystery and a sense of unknowing. I found this book interesting because it employs fiction as a way to think about architecture.
f) A Wee Thing: Short Film Collection
In 2008, I first encountered Wee Li Lin's Autograph Book and that changed my life forever. It was one of the few films that made me decide that I wanted to become a director. During those times (think Friendster/ early Facebook era), female filmmakers were pretty much unheard of and rarely celebrated (at least within my radar!), let alone a filmmaker from Singapore. Naturally, her film left a deep impression. It was the first time I saw, on screen, female protagonists whom I could relate to. It was very exciting! I hope to see more and more representation in films so more Singaporeans can experience the wonderful feeling of seeing someone like themselves on the big screen.
In this collection of Li Lin's early works, you'll find traces of her trademark lighthearted and whimsical sense of humour. And yes, no-one (figuratively) owns a DVD player nowadays, but fret not! Her films are also available for rent online via the Objectifs Film Library.
---
About the filmmaker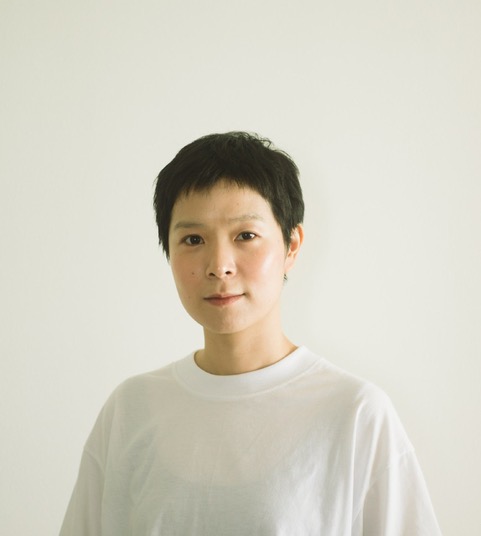 Gladys Ng
's films reflect her nature, often nuanced and subtle interspersed with wry humour. Her works look at the fragility of human relationships and oftentimes, characters are at odds with themselves.
My Father After Dinner
,
The Pursuit of a Happy Human Life
and
Still Is Time
are
available for viewing via the Objectifs Film Library
.
Since the pandemic, she has pivoted from narrative storytelling and expanded into experimenting with different film forms.