By Davy Chou and Soros Sukhum for Objectifs Short Film Forum 2022
The Short Film Forum, organised as part of Objectifs Short Film Incubator 2022, saw international industry experts share their insights in a series of online talks. In this session moderated by Leong Puiyee from Objectifs, established Thai producer Soros Sukhum and director/producer Davy Chou shared about the realities of film producing, from raising money to finding the right collaborators. Read on for a recap.
---
Leong Puiyee: What are the differences between producing a short film and a feature film?
Soros Sukhum: I started by producing short films. I think it's important for students to learn producing when they are making short films. In Thailand, students sometimes ask their parents for money, make their films, and submit them to their teachers. But that's actually a good time to learn how to work with a script writer and a crew, financing, and planning to show the film in a festival or an event.
Davy Chou: I'm both a director and a producer. I wouldn't say it's easy to direct or produce a short film, but it's definitely easier than a feature film. For me, it gives me a taste of freedom and there's the absence of pressure that you definitely feel when you are producing or directing a feature film.
There're a lot of challenges when it comes to making feature films. Script development is different. I wrote the script for Cambodia 2099 in five days. But when you are making a feature film, you need to maintain a structure for one hour and a half. It is very technical and complex. It also takes more money to produce a feature film.
The pressure is different. As a producer, you're raising money for many people. Sometimes, there is also the pressure of taking the financial risk yourself. The director is playing with his career. When you're making your first feature, you know this is your one chance in a very competitive milieu.
Lastly, relationships with the team are more difficult. Shooting a short film probably takes five days. When it's a feature film, you are shooting for 25, 30, or 45 days. To gather a good team is key for the quality of the film. It's hard to make films, so we better find people who we are happy to work with and who we can trust.
Soros: When I produce feature films and short films, I'm like working with family. My crew and I have been working together for 10 years. When I work with a director, I always talk to them first, because it's like getting married for me. I have to be with them for maybe, three or four years. We have to trust each other.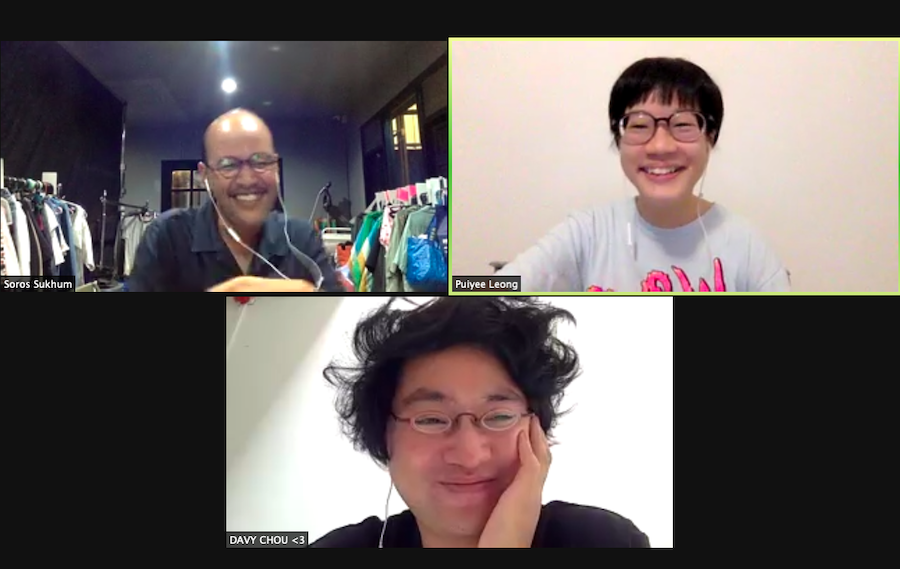 Puiyee: Davy, how do you balance the perspectives of both the roles of a producer and director respectively?
Davy: It can definitely get confusing sometimes. You need to be aware of the boundaries. But I think it's good for me. When I'm directing, I have some awareness of production issues and that can save time when finding solutions.
There are different kinds of producers. I believe what I can bring as a producer is to have deep conversations with filmmakers and be close to them during development. On set, I try not to give my opinions too much. If I produce a film, it is because I believe in the talent of a director. I want them to feel free to explore.
Puiyee: We all know how hard it is to produce films. How do you maintain the motivation?
Soros: At the beginning of a project, I think about quitting all the time because of how difficult it can be. But when I watch the final cut of a film, I will change my mind and feel happy to be part of it. That has kept me going for 15 years.
Davy: I agree with what Soros said about the reward at the end. You need to be so passionate about what you do. Not everybody will stay for 15 years like Soros.
To answer your question of how to maintain the motivation, in my case, it is like finding a life balance in what I do. For me, this means sometimes producing and sometimes directing.
For others, I guess it will be money-balancing as well. If you only produce arthouse films, you're going to be on the streets soon. How do you balance that with projects that will help you earn more? Whether they are commercial projects or advertising?
Puiyee: Besides taking up commercial projects, how else can one sustain themselves as a film producer?
Soros: In my first 10 years as a producer, I never did commercial films. I only produced short films and independent Thai films. It was really difficult. But as a consequence, the Thai film industry knows what kind of films I produce.
When I produce for online platforms now, I can choose the stories that I like to produce and the directors I like to work with. I don't know if I'm just lucky or it's because I didn't do anything that I didn't like when I started out.
Soros: Davy and I met at a festival. We met Singaporean filmmakers like Kirsten Tan at a festival too. This kind of connections lead to collaborations. In Thailand, we don't have any funding or grant for films. We have to ask for funds from outside our country. That's why sometimes, it's good to collaborate and make films with friends.
Davy: An independent arthouse film is not always easy to generate money, especially if you work with sales agents. They put what we call a minimum guarantee, which means they invest in the film, but they will get 100% of the revenue until it pays back their investment.
As a producer, most of the time, you don't see any money coming back from the revenue, except if your film is a huge success in say, America. It's key that producers know that. You need to find your revenue from the budget of the film. If not, you can't survive. If you expect only to get money from the revenue of the film, which is very difficult because of international partners and sales agents, you're not going to earn anything.
In recent years, it looks to be more difficult to finance independent arthouse films. The taste of audience globally for artistic firms looks to be going down. It's very challenging for anyone who wants to make films. The future is in the platform, but will art be in the platform?
Puiyee: What are some challenges behind working on a co-production? What do you look out for on such projects?
Soros: I'm looking for interesting projects and people. I learn a lot by co-producing films. Like Memoria by Apitchaipong Weerasethakul. I was a co-producer and I was in charge of the post-production in Thailand. Working with 15 producers around the world made me learn many things.
The main producer is Diana Bustamante from Columbia. We did the financing for Apichatpong to do post-production with a crew that he likes to work with. Sometimes, if a film gets a grant from Europe, you have to spend the money there. But Apichatpong prefers to work with certain people in Thailand. That's why he asked editor Lee Chatametikool and I to make this happen.
Davy: I will share another point of view, which is from the lead producer of a film who decides to build an international co-production.
Why would we do that? We do that because we can't find the full financing of the film in our country. It will be cleverer to have partners. With partners, we will be able to find enough resources to produce a film. Doing an international co-production is a necessity for many films today, because independent films can hardly make enough revenue in one country to recoup the investment. You need different partners and everybody to share the risk. The counterpart is that it can take a lot of time to build that co-production.
For my last film as a director, Return to Seoul, I worked with the French producer of that film. We got some money from France but it wasn't enough. Then we made a co-production with Belgium and we got money from them. There are obligations that comes with a co-production. In the case of Belgium, we needed to spend money in Belgium so I got technicians from Belgium coming onto my set in South Korea. We did the same thing with Germany. We got some money from Germany and we hired camera assistants from there.
It's very complex. But that's what an international coproduction is. It's crazy, but we need money to make a film and we have to play the game.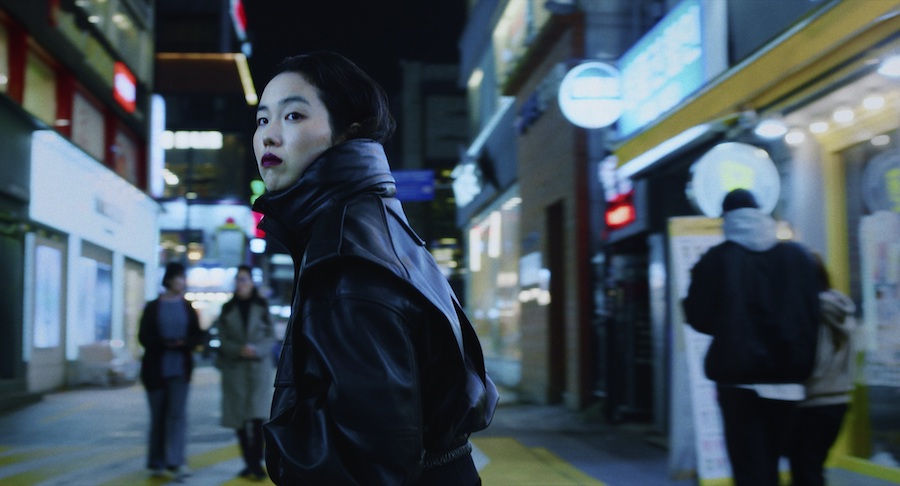 Puiyee: Davy, can you talk about White Building by Kavich Neang as well, since there were a few co-producers on it?
Davy: We produced the film with Anti-Archive, but we co-produced it with a French partner. Her name is Marine Arrighi de Casanova and her company is Aspara Films. Kavich was always saying that his idea for his first feature was a story based on the rumour of demolition of the building he grew up in, named White Building in Phnom Penh. We presented this in the Asian Project Market (Busan International Film Festival).
We went there with something that was extremely thin as a pitch, but we had the chance to win two awards. That was the birth certificate for the project. One year after we started writing, we got the bad news that the government was to destroy White Building, the building we were supposed to film in. Kavich started shooting with a sound designer in the building for weeks. After that, he met someone who gave us $10,000. With the money, we paid an editor to work with Kavich to make some kind of draft, with which we got more money.
I think it's one of the first feature films by a Cambodian-born director to have such international coverage. For me, that's symbolic, especially when the Khmer Rouge had destroyed cinema and a generation of Cambodian directors, actors, musicians, and producers at one point.
Audience member: Are there any reference materials that we can check out for the technicalities of film funding, marketing, partnerships and co-productions?
Davy: I learn from my work, but reference materials will definitely be helpful for people. Torino Film Lab has some documents on their website. I recommend young producers to check that out.
Soros: When I started producing, I didn't know anything. I had been to workshops, looked at materials in websites and learned how to write applications. The experience of producing each film will help you for sure.
Audience member: How do you balance between budgeting for yourself as producers and budgeting for the film?
Soros: I don't know if this is right or wrong but if a film goes over the budget, I sometimes put my own fee into the film. When the film is made, I then use its trailer to get sponsors or investors.
In my first ten years as a producer, I sometimes didn't have any fee. I don't mean for anyone to follow my footsteps. But that's the truth.
Davy: Soros is right. Even though I said you need to keep your revenue, that's a dream because it's hard to finance independent arthouse films. It's easy in the end, to put your salary into the budget. That's something that we should try not to do.
There is a practice, where people put aside 5-7% of the budget for a producer's salary. I'm trying to respect that. Of course, when it gets super challenging, the first thing that gets cut is your salary.
Soros: During my first ten years as a producer, I produced for many first-time directors. Their careers were the most important thing for me at that time. When I co-produce films like Apichatpong's Memoria, I can keep my fees for sure.
Puiyee: Would you recommend young directors to produce their own work?
Soros: The reason why I started producing films is because I think it's hard work for directors. Directors can produce themselves too, but I think if I can support them, it will be better.
Davy: I agree with Soros. I don't produce my own films. When I'm directing, I have my French producer and she's the boss. I could produce my own films, but I don't want that. It is too much. I will not recommend this to a director, unless there is no other choice.
I know the situation of being a first-time director and unable to find anyone to read his or her script. You don't want to spend years finding a producer for your short film. If you can't find one, you better produce it yourself. If your short film is good, you will find a producer for your next short film. In the end, you will make a feature film with a producer.
Puiyee: What's the best way for young directors to find producers they can work with?
Soros: I'm almost 50, and I still go to short film festivals in Thailand to look for young directors. My tip would be to just make the films you like. Producers can find you if your work is interesting, even if they are based in a different country.
Davy: I recommend checking who the teams behind your favourite films in your country are. Try to contact them. You may understand each other, artistically speaking.
The right producer-and-director couple is fundamental because it can be so hard making a film. My advice for anyone, even myself, is to keep looking for the right people to work with. They can be very solid allies.
Puiyee: Can you share about distribution and the process of finally getting the film out there?
Soros: For the first film I did, Wonderful Town by Aditya Assarat, we didn't know anything. We just made the film and we went to festivals. In its world premiere, there were programmers from festivals, distributors, and sales agents. We met Memento, the sales agent company.
I just focus on making a film happen. For new and young filmmakers, focus on your projects. Then you can work with a producer who has some experience with sales and distribution. Distributing films in Thailand is difficult. It's still the most difficult part for me.
Davy: I agree with Soros. Sometimes, if you think too much about strategy, you're going to lose time and not focus on the quality of your film. Sales agents, distributors, and film festival programmers are only looking for one thing: new films. If your film is good, it is going to be noticed.
Having said that, when you advance professionally, the right partner can bring you some kind of strategy. I worked with mk2 films and Les Films du Losange for Return to Seoul. They came with a global strategy. Before we even released the film in Cannes, they already sold the film. I was so surprised.
Soros: First-time filmmakers, directors, and producers can meet distributors in project markets too. Keep their contacts. When you have a rough cut of your film, you can send it to them.
---
Recap by Ng Hui Hsien, July 2022.