Industry professionals on composing music, networking, producing, and directing
The Objectifs Short Film Incubator is an initiative presented by Objectifs that focuses on developing short film scripts. The programme is open to Southeast Asian filmmakers working with moving images, and will provide five selected participants with mentorship and a valuable support network as they work on their scripts.
Leong Puiyee, Senior Manager at Objectifs, is the key facilitator for the Short Film Incubator. Momo Film Co is the programme partner for the Objectifs Short Film Incubator.
---
The following online events by guest speakers are open to the public. Please click on the links below to register.
While these are free events, please consider donating to Objectifs if you are able to. Your contribution goes directly to supporting our programmes, and the freelancers and artists we work with.
MAKE A DONATION
---
Programme Partner

The Objectifs Short Film Incubator is supported by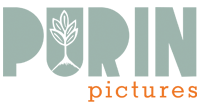 ---
---
How to join the online events:
1. Please register via the links above. You will receive an email with the Zoom link, confirming your spot in the sessions.
2. Objectifs will 'photograph' (e.g. screenshots) and audio/video record this online discussion for the purposes of documentation. We require participants to enter the Zoom call using the same name they have registered with so we may check against the registration list. You may subsequently change your username and switch off your device's camera if you would prefer not to be photographed or recorded. We will make an announcement about this before we start any documentation.
3. Objectifs is committed to maintaining a safe and inclusive space for this online discussion. By registering for this session, participants agree to abide by the following guidelines:
Treat all people with courtesy and respect.
Harassment/discrimination of sexual, physical, vocal, emotional or any other nature based on gender, gender identity and expression, age, sexual orientation, ability, physical appearance, race, ethnicity, or religion are not appropriate.