On what to expect from her films "Odayaka", "Kyoto Elegy" and "Snow Woman"
Objectifs' annual Women in Film 2017 programme featuring the voices and verve of women in an arena traditionally dominated by men returns for a third edition from 19 October.
In celebrating the achievements of women working in the film industry, this edition of the programme highlights the career of Kiki Sugino, a versatile director, producer and actress, alongside a selection of groundbreaking feature-length and short films from Europe, the United States and Singapore.
Objectifs chats with the celebrated "muse of Asian indie cinema" ahead of her first visit to Singapore, where three of her films — Odayaka, Kyoto Elegy and Snow Woman — will have their local premieres at Women in Film 2017.
Kiki will participate in post-screening Q&A sessions and also give a free public seminar about her career, the Japanese film industry and her commitment to working across borders.
View the full Women in Film 2017 programme and purchase tickets here.
---
As an accomplished woman in film working across directing, producing and acting, how do you feel about participating in Objectifs' annual Women in Film series?
I'm very honoured to participate in this series that focuses on women's works. It's not easy for women to survive even in the present day. We're still struggling against abuses and prejudice in many fields. I'm often called a "female" director, and I'm proud of it. But at the same time I feel strange when people emphasise "female" so much. I'd like to think again about femininity through this event.
This will be the first time your films Odayaka, Kyoto Elegy and Snow Woman will be screened in Singapore. Will it be your first visit to Singapore? What do you look forward to about visiting Singapore and meeting the film community here? 
Hospitalite and Chigasaki Story which I produced and acted in were shown at the Singapore International Film Festival previously. But I haven't been to Singapore. I have a feeling that Singapore is quite similar to Japan as a developed country but is more stylish, more dynamic and also a more multiracial nation.
What is the difference between the two countries? I'm looking forward to exploring connections between Singapore and Japan and I hope to collaborate with people in Singapore in the near future.
How do you expect or hope audiences in Singapore will respond to your films?
I make films to question a sense of stagnation seen in our societies and try to break those borders. I don't expect or hope for anything from the audiences but I want them to feel as they feel.
Could you share a little about what audiences can expect or look forward to from Odayaka, Kyoto Elegy and Snow Woman?
Odayaka 
You can get a sense of what was going on after the Great East Japan Earthquake in 2011 through Odayaka. After that, we have seen the introverted characteristics of the Japanese community more clearly. It is a sensitive issue to talk about nuclear power plants because people were easily offended by other people's opinions at that time. So it was very difficult to make this film.
Kyoto Elegy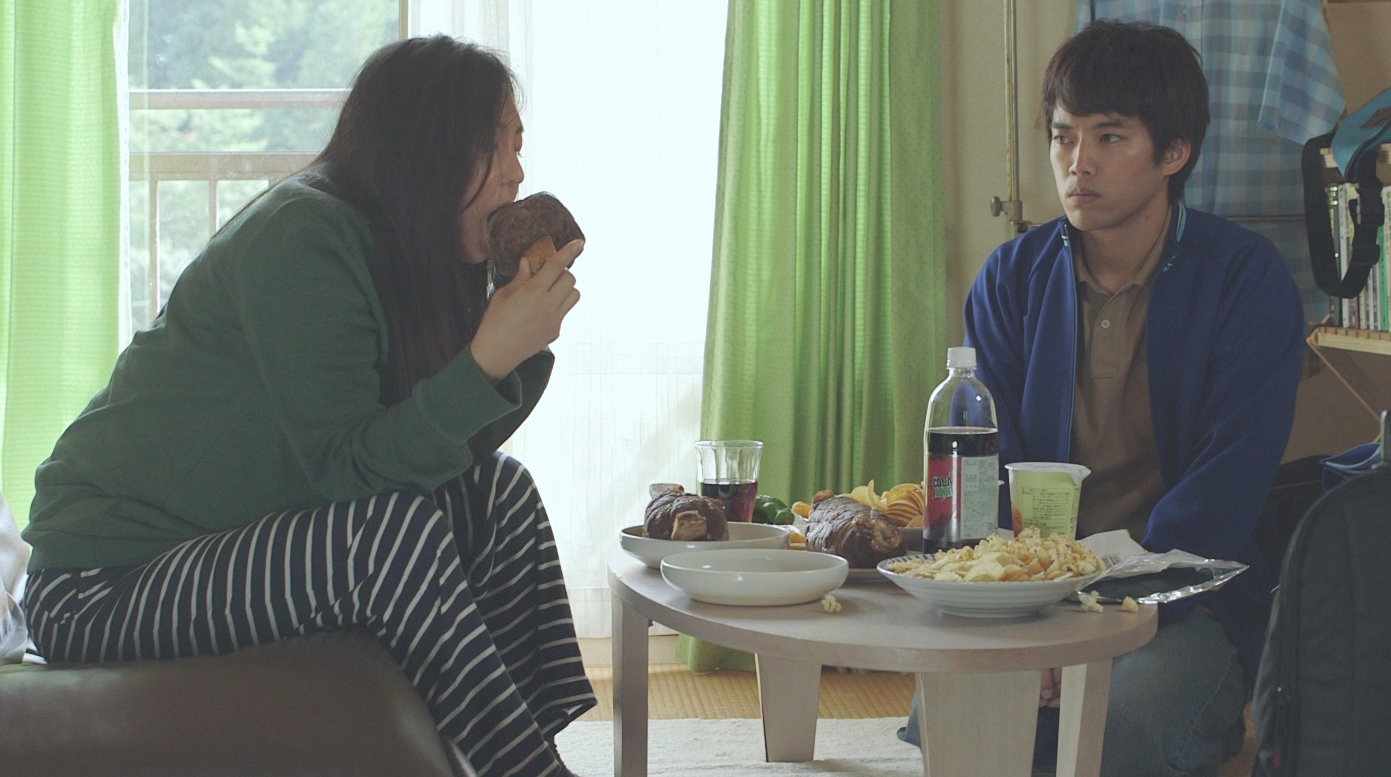 The story of Kyoto Elegy unfolds from Watabe's perspective, but three women have very important roles in the plot throughout the story. Women are suppressed by men or societies in many ways. This film appears to be "pop" style and comic, but I wanted to put this message across in a sarcastic and classic way.
Snow Woman

This film is based on the book Kwaidan ("Ghost Story") by Lafcadio Hearn and Japanese people are familiar with this myth. The Snow Woman story has been made in various ways. This is a re-interpretation. In this era, we tend to draw a clear line between life and death or humans and nature, but I see the world as more harmonious and more ambiguous.
---
Women in Film 2017 runs at Objectifs from 19 to 28 October. Purchase tickets at $8 / screening ($6 for Singapore Film Society members) via Peatix or at the door.
RSVP via Peatix to Kiki Sugino's seminar on Saturday 21 October. Admission is free.
Also don't miss the Women in Photography exhibition at Objectifs, running till 19 November.