Five short films on inheritance by women filmmakers
Sat 4 Dec 2021, 4pm to 5.25pm at The Projector
Screening (65min) followed by Q&A (20min)
This programme is rated PG.
Standard: $15 / Objectifs Members: $13. Buy tickets here.

The theme for the sixth edition of Women in Film and Photography is Inheritance. Exploring notions of inherited identities and traditions, familial connections and stories, intergenerational memories and scars, public and private histories — Inheritance seeks to understand who we are.
The screening is part of Objectifs' annual Women in Film and Photography showcase. This year's programme presents a selection of five short films by filmmakers from Southeast Asia, South Asia and East Asia, responding to an Open Call by Objectifs.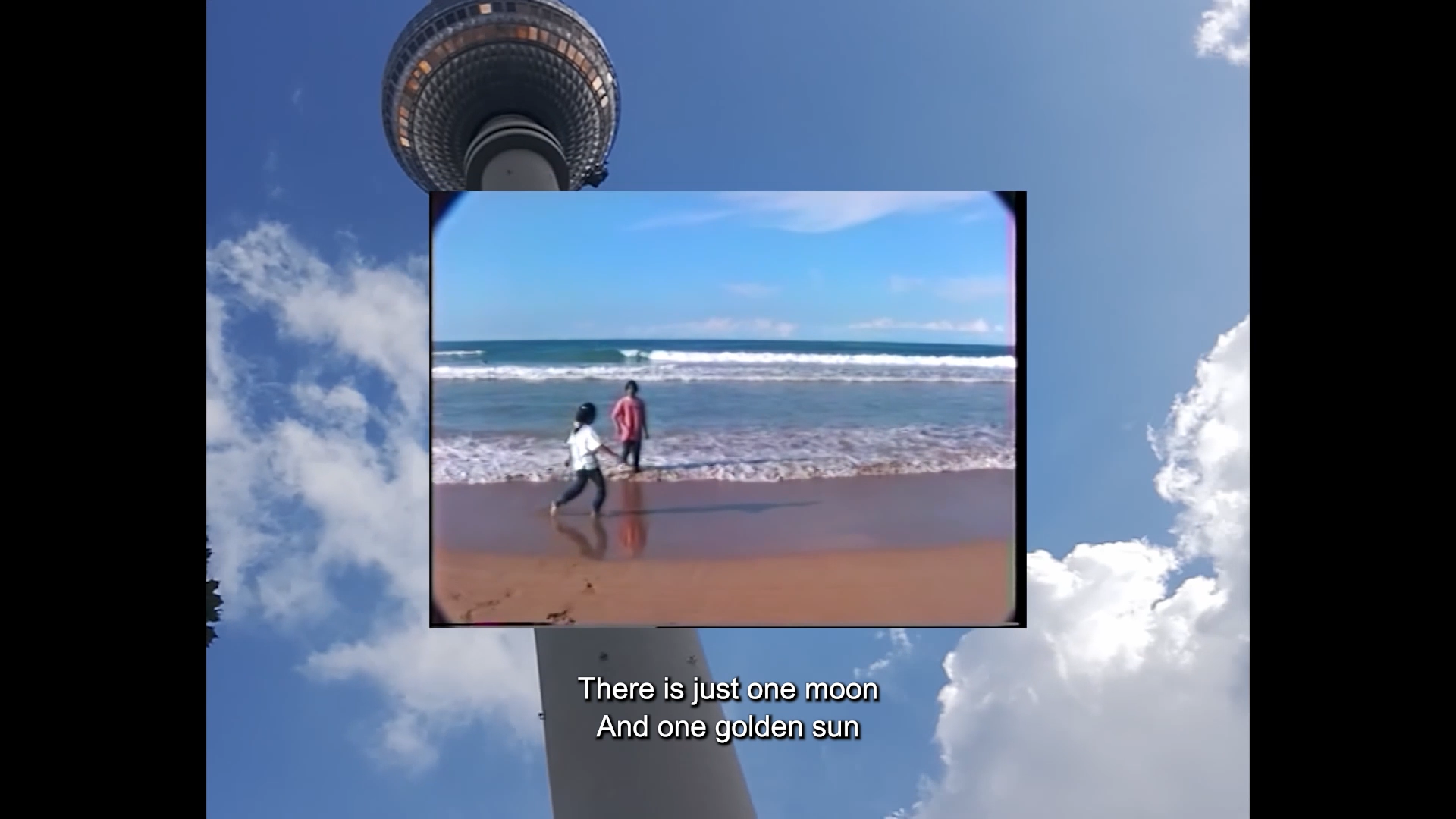 Though the mountains divide, and the oceans are wide by Belle Phromchanya
PG / 12min
Combining her father's home video footage of family trips in the 1990s with documentation of a senior Thai artist, the filmmaker examines the interrelation between childhood encounters and current realities.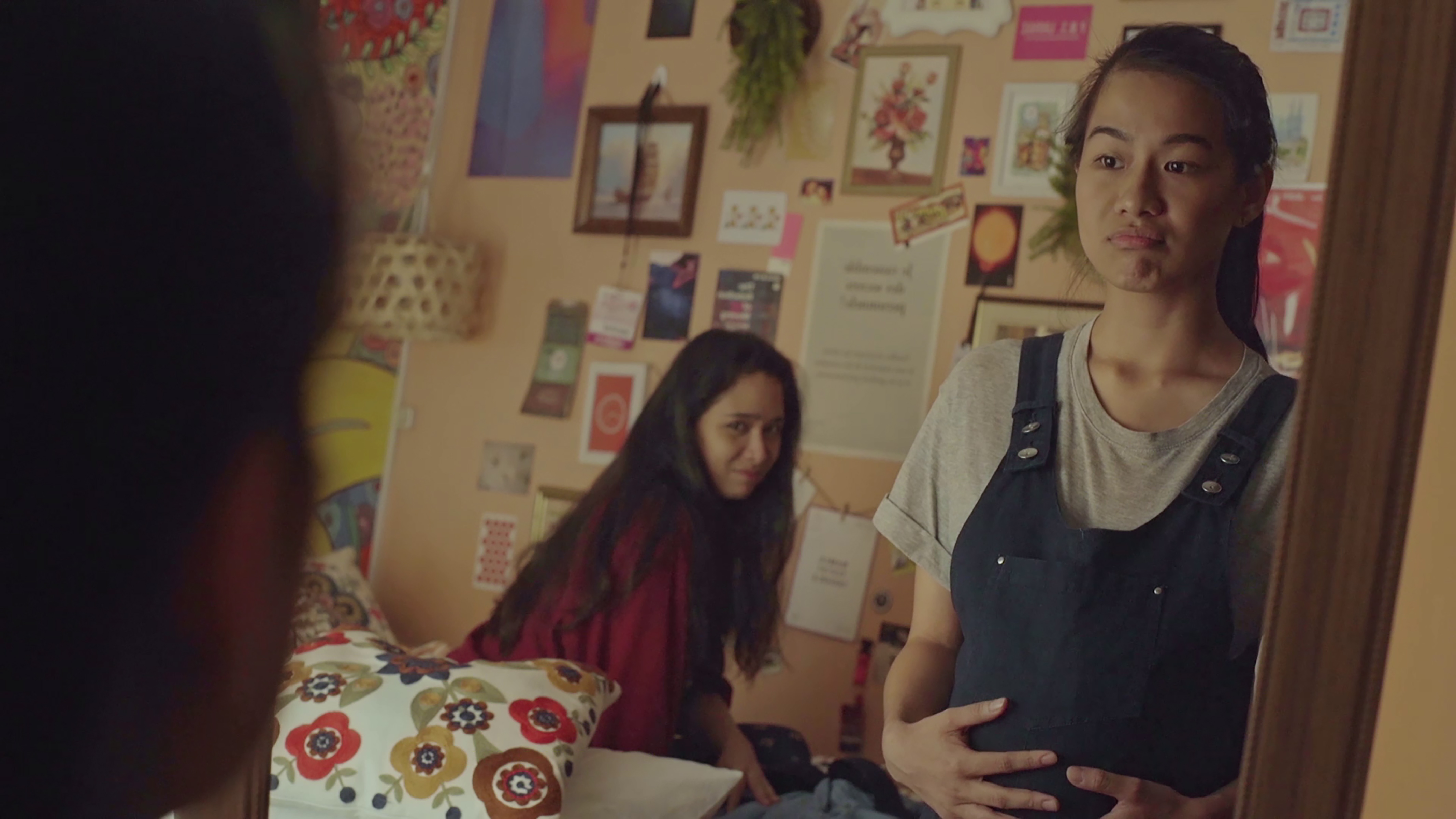 Ladies' Choice by Celina Peñaflorida
PG / 11min
While lamenting the end of a long-term relationship, Miriam confides in her mother, which leads to a tense argument about motherhood.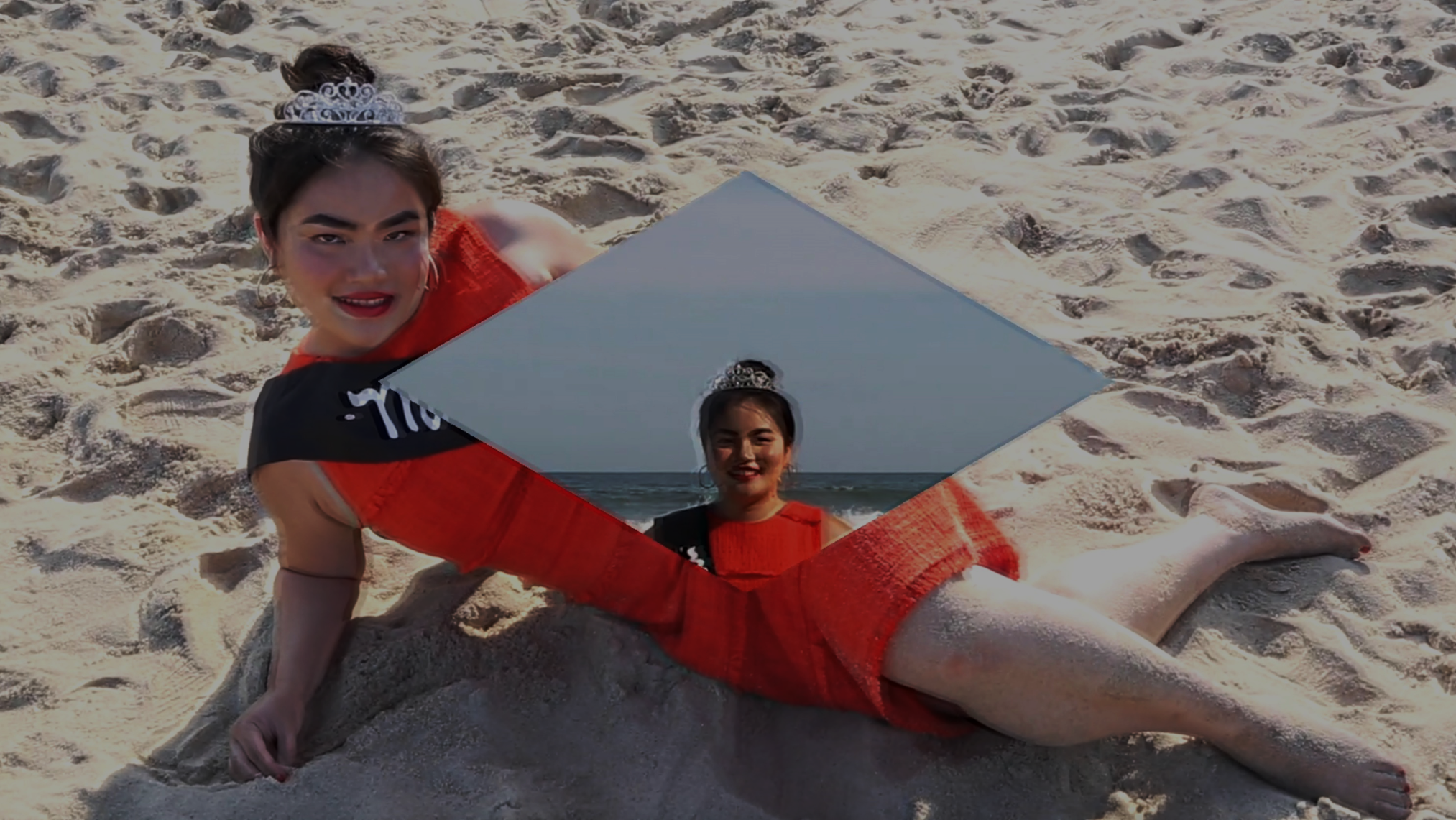 Erie County Smile by Van Tran Nguyen
PG / 28 min
A personal, satirical reflection of growing up in nail salons and watching Paris by Night, a variety show made for the Vietnamese diaspora.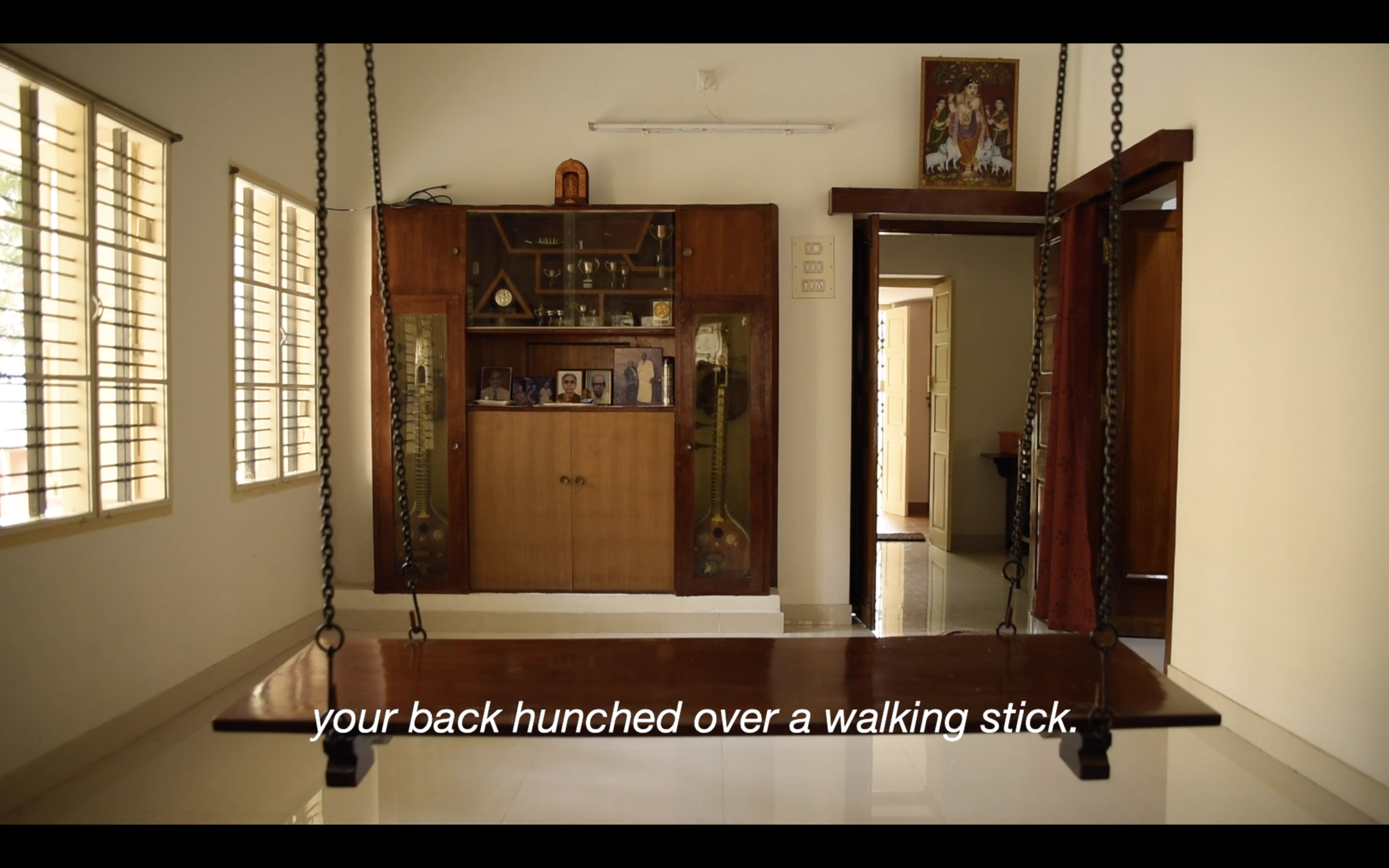 Kutty – The Youngest One by Vasudhaa Narayanan
PG / 5 min
The filmmaker's personal exploration negotiating her identity and relationship with her late grandparents and those intimate with them, as a diasporic Indian, Brahmin-caste woman and the youngest member of her family.

The Scent of Rat Carcasses by Yuh Rohana Meliala
PG / 9 min
After her father's death, Nina smells the rat carcasses in her home. While Mother struggles with sadness, Nina tries handling all the work that her father did.
---
About the filmmakers: 
Belle Nuankhanit Phromchanya was trained as a graphic designer before relocating to Amsterdam in 2011 to study MA Design at the Sandberg Instituut. She continues her artistic practice as a designer/filmmaker between The Netherlands and Thailand until today. Her works address subjects such as, political memeification, digital legacy, marginalized-transborder identities, and contemporary migration, many of which are rooted in the unsettling relationship between herself and the globalized society. The projects are made up of visual research, information graphics, multimedia installation, and audiovisual production, displaying personal exploration of the current reality. Belle is a founder of NON NATIVE NATIVE, an independent platform aiming to extend the international, non-western discourses within the cultural landscape, operating in collaboration with diverse disciplines to celebrate the art of reclaiming the unclaimed. 
Celina Peñaflorida is a film graduate from the Philippines who went on to work on the production and marketing campaign of the award-winning historical film, HENERAL LUNA (2015). Her short film, LADIES' CHOICE, was part of the Official Selection of SeaShorts Film Festival 2020, was featured in the Duduk & Tonton 2021 screening event under the Mini Film Festival (Malaysia) and screened at the Kinosaurus Virtual Cinema (Indonesia). She is also a recipient of the Globe Studios Short Film Grant for KULAS, BERTO, AND THE MIRRORS, a short stop-motion film. As a Graphic Designer, she has designed posters for SUNDAY BEAUTY QUEEN, GASPING FOR AIR, and WOMEN OF THE WEEPING RIVER. She has also worked as Production Designer and Art Director for various films, music videos and advertisements.
Van Tran Nguyen is a multi-media artist. She was born in Ho Chi Minh City, Vietnam in 1992 and immigrated to America in 1997. Tran Nguyen holds a BA in Fine Arts and Biology and an MFA from the State University of New York at Buffalo. In 2021 she earned her doctorate in the Philosophy of Electronic Art at Rensselaer Polytechnic Institute located in Troy, New York. Tran Nguyen has exhibited in many solo and group exhibitions including Ill at Ease: Dis-ease in Art (2017, University at Buffalo), Shape of a Pocket (2017, Squeaky Wheel Film and Media Art Center), Strange Agency (2017, Buffalo Arts Studio) and, Paris, Orange County (2020, Lycoming College). In 2016, Tran Nguyen and collaborator Natalie Fleming co-curated The Measure of All Things: Rethinking Humanism through Art at the University at Buffalo Department of Art Gallery. In 2017, Tran Nguyen and Fleming premiered their group exhibition Forging American: Art in the Workings of an Asian American Rust Belt at Big Orbit Project Space (CEPA Gallery) in Buffalo, New York. Their third curatorial project, Art Stands Still, exhibited in Troy, NY at Collar Works Gallery in May 2019.
Vasudhaa Narayanan (b. 1991, Bangalore, India) lives and works between San Francisco, USA & Bangalore, India. She explores the complexities of identity, domesticity and gender through conceptual photographs, sculptural elements and performance. Her work is situated within the context of an Indian diaspora, narrativizing the displacement and isolation of being an outsider in one's own home. She is interested in confronting ideas of otherness within the patriarchal frameworks of culture and provokes one to question their biases towards the female abject. Narayanan is the co-founder of JAGAH Collective. Through group exhibitions, performances, and self-published works created by artists within diverse South Asian communities, the goal of the collective is to encourage artists to reveal and uncover complex narratives rooted in South Asia. She has exhibited internationally at venues such as Southern Exposure (San Francisco, CA), Elizabeth Foundation for the Arts – Project Space (New York, NY); the Goethe Institut (India); and recently throughout San Francisco including the Bass and Reiner (San Francisco, CA). Currently, she works as a Features Editor at The Irregular Times – India's first Art & Design newspaper.
Yuh Rohana Meliala is a producer from Indonesia. She graduated from Universitas Indonesia with a Bachelor Degree in Accounting. She started discussing and loving cinema since joined Sinematografi UI, a film community in the university. In 2017, she found Megalesha Films and began making short films by putting forward on exploring different artistic visual with different talented directors.
---
WOMEN IN FILM & PHOTOGRAPHY 2021 PROGRAMME
:: Exhibition: 11 Nov to 19 Dec 2021
:: Opening: 11 Nov (12pm to 9pm) / Artists in attendance: 11 Nov (6pm to 9pm)
:: Online Artist Talks 
Registration required:
– 16 Nov, Tue, 8pm to 930pm: A Stubborn Bloom, Uma Bista, Ennuh Tiu
– 23 Nov, Tue, 8pm to 930pm: Aakriti Chandervanshi, Hong Shu-ying, Natalie Khoo, Yen Duong
– 30 Nov, Tue, 8pm to 930pm: Divya Cowasji, Michelle Chan, Moe Suzuki
– 7 Dec, Tue, 8pm to 9pm: Amrita Chandradas, Aarthi Sankar and Ruby Jayaseelan
:: Film screenings, 4 Dec
– Remnants and Reflections 130pm to 310pm
– Open Call Programme  4pm to 5.25pm