LGBTQ+ stories by female, queer, and non-binary womxn Asian filmmakers
Curated by Darunee Terdtoontaveedej
Sat 4 Dec 2021, 1.30pm to 3.10pm at The Projector
Screening (80min) followed by Q&A (20min)
This programme is rated R21
Standard: $15 / Objectifs Members: $13. Buy tickets here.
The theme for the sixth edition of Women in Film and Photography is Inheritance. Exploring notions of inherited identities and traditions, familial connections and stories, intergenerational memories and scars, public and private histories — Inheritance seeks to understand who we are.
Remnants and Reflections is a short film programme presenting LGBTQ+ stories by Asian filmmakers who identify as female, queer, non-binary womxn, curated by Darunee Terdtoontaveedej.
---
Curator's Statement: 
Our bodies are the vessels of our memories and histories. This baggage left behind by our ancestors is the remnant of our past and of those who came before us, and shapes who we are today. Not only do we inherit the battle scars of the past generations, but as queer womxn, we also inherit the wisdom, strength, and the resistance that allow us to exist and survive in our world today.
The sexual identities of a womxn have never been kept private throughout history, since the ability to bear children signifies the continuation of humankind. As a result, a womxn's sexuality is obsessed over, scrutinised, and monitored by society. A womxn's rejection of such societal expectations despite social conditioning is a powerful and radical act, the beginning of the ongoing wave of changes for generations to come.
This programme is a collection of stories of womxn and their strength, courage, and resilience, and their multiplicity of experiences. Each story bears the weight of the baggage of its narrator and maker, and each carries the determination towards freedom and reconciliation.
SHORT FILM LINE-UP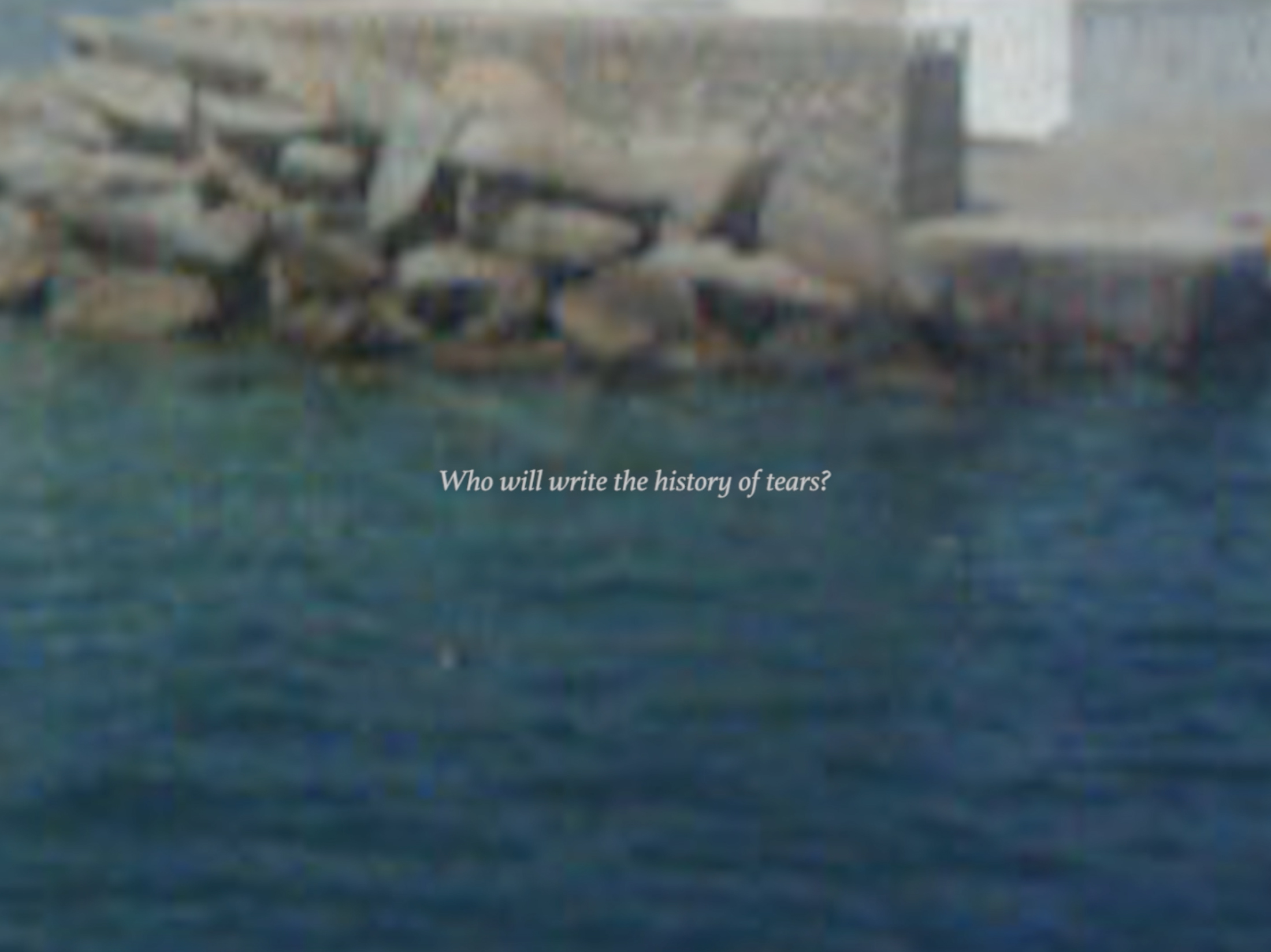 A Room of Oblivion by Dorothy Cheung 
NC16 / 6 min
An experimental film reflecting on the notion of queer memories and its failure, through a collage of rediscovered footage taken in a journey with an ex-partner.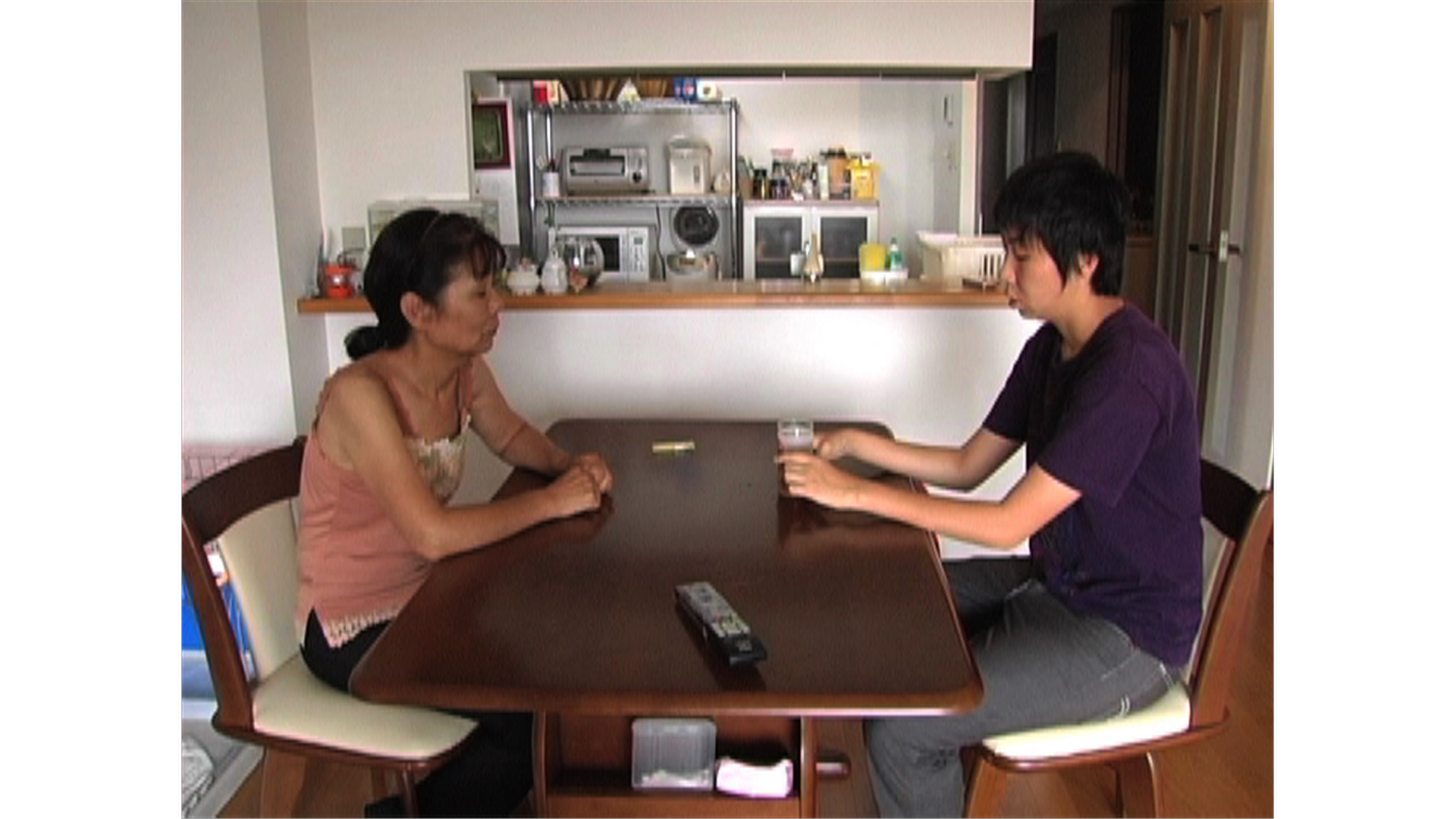 Thus a Noise Speaks by Kaori Oda
R21 / 38 min
Kacchi returns home from abroad and decides to come out to both her parents, who reject the news. A short film swaying between reality and drama, in the space between documentary and fiction.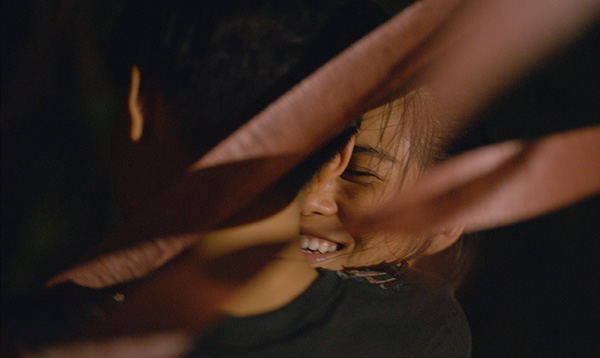 More Happiness by Livia Huang 
M18 / 12 min
A young woman asks her mother for advice on love and how to be a good person while reminiscing about her own past relationship. As time passes, all that remains are her lingering memories and desire for the euphoric past.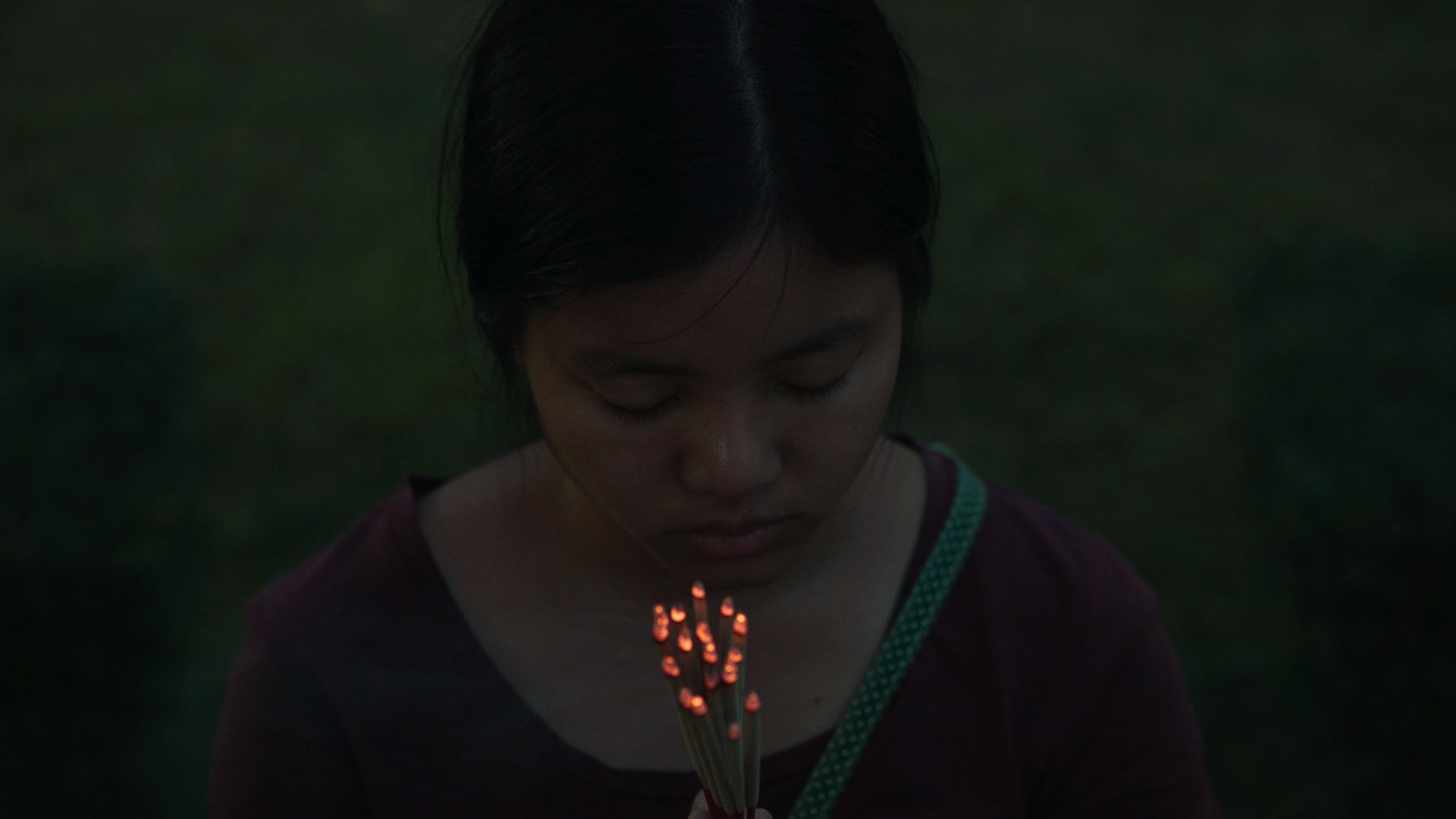 Lemongrass Girl by Pom Bunsermvicha
PG / 18 min
In accordance with a Thai superstition that a virgin can ward off rain by planting lemongrass upside-down underneath an open sky, a young production manager on a film set is left with little choice but to take on this burden as her fellow female coworkers shy away from the role.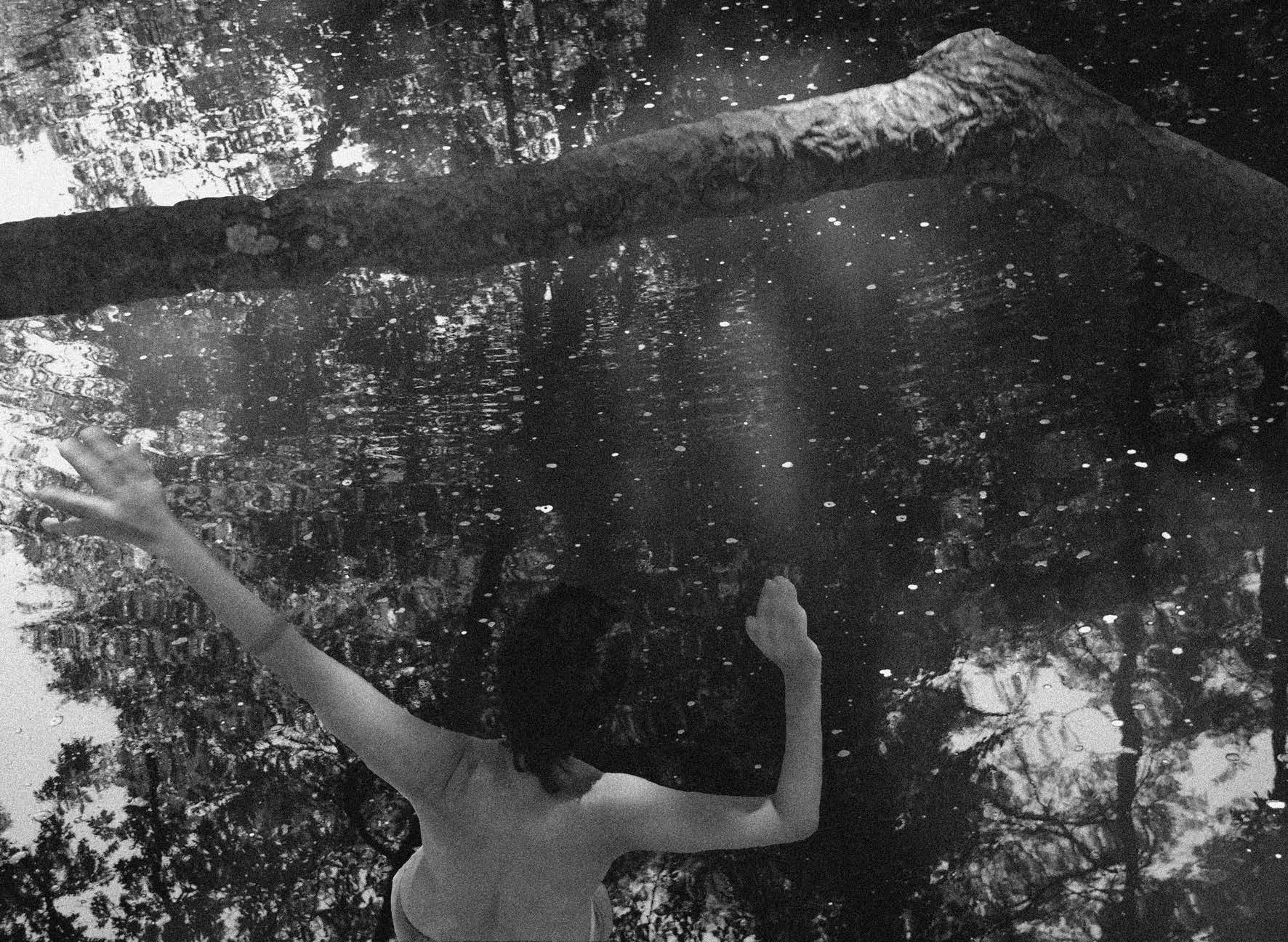 There is a Spider Living Between Us by Tejal Shah
R21 / 7 min
A dream-like sequence wandering through the layers of female sexuality and desires, particularly the sexual act of tribadism, where two beings merge – fusing and becoming one.
---
About the Curator:
Trained as an architect at Central Saint Martins College of Art and Design, University of the Arts London, and later as a designer at Design Academy Eindhoven, Darunee Terdtoontaveedej is a curator and researcher who specialises in cross-disciplinary collaboration and looking beyond the design world. In late 2018, Terdtoontaveedej co-founded Non Native Native, a cultural platform which looks into the Asian creative landscape in The Netherlands through the lens of outsiders from within. She has worked as a curator at CinemAsia Film Festival and the 49th edition of International Film Festival Rotterdam (IFFR).
About the Filmmakers:
Dorothy Cheung (b. 1987) is a filmmaker and artist, currently based in Hong Kong. Her practice explores the notion of identities and home through a double perspective – personal and political, memory and forgetfulness. Her moving-image works have been selected for film festivals including International Film Festival Rotterdam, Leeds International Film Festival, South Taiwan Film Festival and Queer Lisboa.
Kaori Oda. (b. 1987), is a filmmaker and artist born in Osaka (Japan). Through images and sounds, Kaori's works explore the memories of human beings. She lived in Sarajevo for three years from 2013 and completed the Doctor of Liberal Arts in filmmaking under the supervision of Bela Tarr in 2016. Her first feature, ARAGANE (2015) shot in a Bosnian coal mine, had its World Premiere at YAMAGATA International Film Festival and received Special Mention. The film has been screened at festivals such as Doclisboa, Mar del Plata IFF, Sarajevo FF, Taiwan International Documentary FF and more. 
Her second feature, Toward A Common Tenderness (2017) a poetic film research, had its World Premiere at DOK Leipzig and her latest film, TS'ONOT/Cenote (2019) shot in underwater caves in Yucatan Mexico, was premiered in Bright Future section at International Film Festival Rotterdam 2020. She received the Inaugural Nagisa Oshima Prize in 2020.
Livia Huang is a Chinese-American filmmaker from Baltimore, currently based in New York. She was a recipient of a Flies Collective Film Grant and has directed shorts that have screened at or are forthcoming from Berlinale, IFFR, BFI Flare, and Outfest. She has a BA from Columbia University and an MFA from Brooklyn College.
Pom Bunsermvicha (b.1993, Thailand) graduated from Brown University with a Bachelor of Arts degree in Modern Culture & Media Studies. During her semester abroad in Prague, she attended the Film and TV School of the Academy of Performing Arts (FAMU) and directed her first short film 10:10. Her documentary E-po is her first work from Thailand. Her shorts have been shown at several festivals, including BFI Flare, LAAPFF, Inside Out Toronto, Hamburg International Short Film Festival and SeaShorts. Her work combines documentary elements with fiction and is driven by her interest in queer and female characters. Pom is an alumna of Tribeca Film Institute and Berlinale Talents.
Tejal Shah (b.1979, Bhilai, India) currently lives and works between New Delhi and Goa. Working across diverse media such as video, photography, performance, sound, installation, and drawing, Shah positions their work within a feminist and queer framework. Their works have focused on topics of sex, sexuality, body, gender, nature, and culture while challenging normative social hegemonies. Currently, they are interested in the intersections of art, ecology, and healing in relation to consciousness. This is taking them deeper into interspecies studies, Buddhist philosophy and post-pornography. Their works have shown widely in museums, galleries, and film festivals including the the Museum of Modern Art in Warsaw (2017), Zuckerman Museum of Art, Atlanta (2017), the Office for Contemporary Art, Oslo (2016-17), Whitechapel Gallery, London (2014), documenta 13 (2012), Centre Pompidou (2011), Tate Modern (2006), and at 'Indian Highway' (2009) curated by Julia Peyton-Jones, Hans Ulrich Obrist, and Gunnar B. Kvaran at the Serpentine Gallery, London, Ullens Center for Contemporary Art, Beijing, MAXXI, Roma, Astrup Fearnley Museum of Modern Art, Oslo, and the Musée d'Art Conteporain de Lyon, France, among others. Their ongoing shows include Facing India, Kunstmuseum Wolfsburg, Germany and As it is, Mimosa House, London.
WOMEN IN FILM & PHOTOGRAPHY 2021 PROGRAMME
:: Exhibition: 11 Nov to 19 Dec 2021
:: Opening: 11 Nov (12pm to 9pm) / Artists in attendance: 11 Nov (6pm to 9pm)
:: Online Artist Talks 
Registration required:
– 16 Nov, Tue, 8pm to 930pm: A Stubborn Bloom, Uma Bista, Ennuh Tiu
– 23 Nov, Tue, 8pm to 930pm: Aakriti Chandervanshi, Hong Shu-ying, Natalie Khoo, Yen Duong
– 30 Nov, Tue, 8pm to 930pm: Divya Cowasji, Michelle Chan, Moe Suzuki
– 7 Dec, Tue, 8pm to 9pm: Amrita Chandradas, Aarthi Sankar and Ruby Jayaseelan
:: Film screenings, 4 Dec
– Remnants and Reflections 130pm to 310pm
– Open Call Programme 4pm to 5.25pm