Alternative Imaginaries | Yen Duong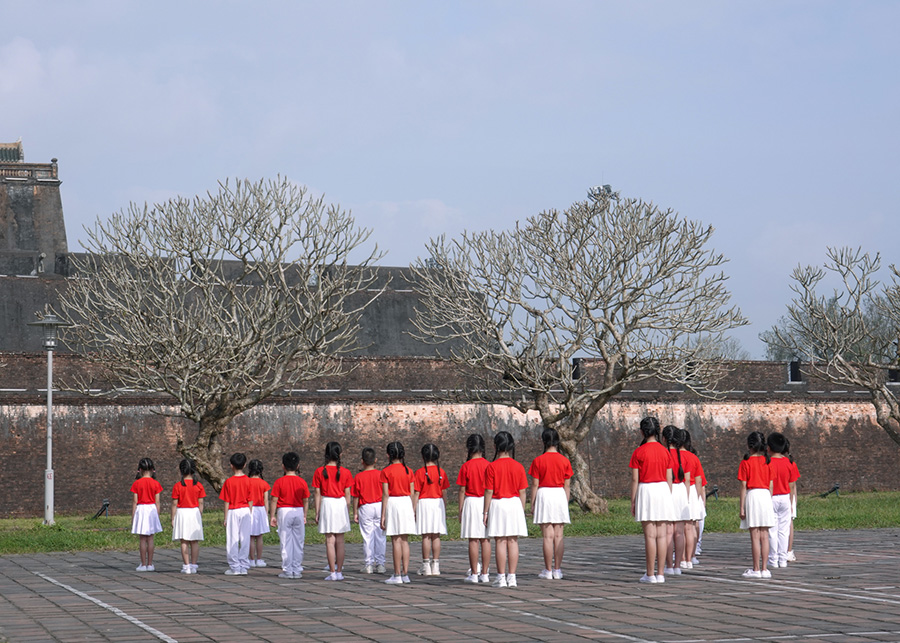 Women in Film & Photography 2021 Exhibition, Chapel Gallery
ALTERNATIVE IMAGINARIES | YEN DUONG
In the age of mass cultural and technological commodification of memories, we are capable of developing an intimate relationship with events we did not experience. In a constant process of internalizing overly exposed mediated representations, we bear memories on our body.
Every gesture is a reminder of the past. Every image, a cancellation of history.
In this ongoing work, Yen Duong attempts to examine the interrelationship between collective memory, private history and political amnesia in modern day Vietnam. Inspired by the concept of "prosthetic memory" coined by Alison Landsberg in 1995, Yen documents the touches of time in her country's changing landscape and juxtaposes images taken in both public and domestic settings with online found images of the American war in Vietnam.
Her approach is a self-inquiry towards the inherited and invented memories that inform her understanding of Vietnam's turbulent history and how that connects to the present days. In this vicious cycle of mundane madness, history begins where it has been forgotten.
About Yen Duong
Yen Duong is a Vietnamese photographer currently based in Ho Chi Minh city. Originally an award-winning investigative journalist, she has covered and photographed many critical stories throughout Vietnam and elsewhere, exploring themes from women's rights, human trafficking, environmental and natural disasters, to the impact of rapid urbanization on marginalized communities. Her work has been featured on various publications including the Atlantic, the Guardian, Sydney Morning Herald, Reuters, Bloomberg as well as NGOs such as ActionAid UK, UNICEF, International Federation of the Red Cross, Care International, and more.
After several years working in journalism, Yen is turning inwardly and critically questioning her practice, examining memory works and the boundary between facts and fiction.
WOMEN IN FILM & PHOTOGRAPHY 2021 PROGRAMME  
:: Exhibition: 11 Nov to 19 Dec 2021
:: Opening: 11 Nov (12pm to 9pm) / Artists in attendance: 11 Nov (6pm to 9pm)
:: Exhibition Tours with Curators & Artists, registration required: 11 Nov (6pm) and 11 Dec (2pm)
:: Online Artist Talks, registration required:
– 16 Nov, Tue, 8pm to 930pm: A Stubborn Bloom, Uma Bista, Ennuh Tiu
– 23 Nov, Tue, 8pm to 930pm: Aakriti Chandervanshi, Hong Shu-ying, Natalie Khoo, Yen Duong
– 30 Nov, Tue, 8pm to 930pm: Divya Cowasji, Michelle Chan, Moe Suzuki
– 7 Dec, Tue, 8pm to 9pm: Amrita Chandradas, Aarthi Sankar and Ruby Jayaseelan
:: Film screenings, 4 Dec
– Remnants and Reflections 130pm to 310pm
– Open Call Programme 345pm to 510pm