A Spider, Fever and Other Disappearing Islands | Natalie Khoo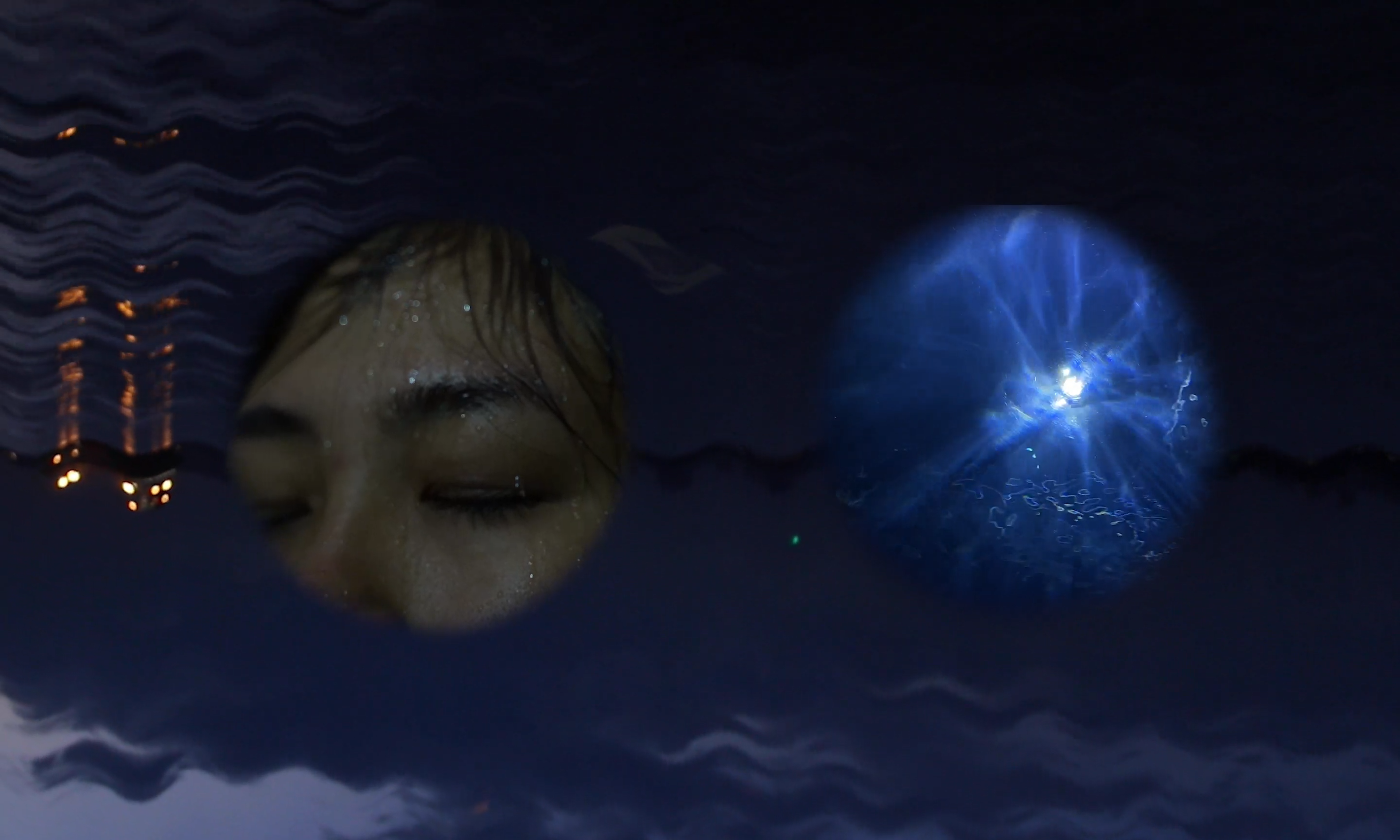 Women in Film & Photography 2021 Exhibition, Chapel Gallery
A SPIDER, FEVER AND OTHER DISAPPEARING ISLANDS | NATALIE KHOO
In A Spider, Fever and Other Disappearing Islands, my grandmother's migration between the Riau Islands and Singapore becomes intertwined with the mutable story of a spider spirit. On the cusp of soft-horror and docufiction lies a ghoulish dreamscape that constellates between the islands, each narrative simultaneously generative and unstable.
Memories of war and sickness, tinctures of empire and tales of spirits – both familial, and strange – continue to haunt and playfully reconfigure themselves around the spider story and the media forms they are represented through. Embroidered by a web of collaborators, what emerges is a story that shape-shifts along with the spider spirit itself. * sp00ky **
/╲/\╭ºoꍘoº╮/\╱\

Cast: Ellen Tan, Tara Tan, Winston Tan
Writer and director: Natalie Khoo
Director of Photography: Teo Qi Yu
Editors: TJ Collanto and Vivien Koh
Music: Thistlemorse
Animators: Esther Lim, Kelley Lim, Mok Yuin Peng, Ryan Ben Lee, Yanren Wang
Costumes: Aida Sa'ad and Closet Children
Crew: Chong Lii,  Circle Chan, Rayman Tung, Kimberly Ong
Text: Joey Ng
About NATALIE KHOO 
Natalie Khoo is a filmmaker, moving image artist and film programmer with a background in Archaeology and Anthropology. Interested in weaving together docufiction, dreams and artefacts, her work has been screened at Singapore Short Cuts, Yamagata International Documentary Festival, London International Documentary Festival and Royal Anthropology Institute Film Festival, amongst others. Most recently, her project She Who Dreams of Statues, was selected for the Objectifs Short Film Incubator 2020 and the If/Then Southeast Asian Documentary Incubator, organised by Tribeca Film Institute and Docs by the Sea.
WOMEN IN FILM & PHOTOGRAPHY 2021 PROGRAMME  
:: Exhibition: 11 Nov to 19 Dec 2021
:: Opening: 11 Nov (12pm to 9pm) / Artists in attendance: 11 Nov (6pm to 9pm)
:: Exhibition Tours with Curators & Artists, registration required: 11 Nov (6pm) and 11 Dec (2pm)
:: Online Artist Talks, registration required:
– 16 Nov, Tue, 8pm to 930pm: A Stubborn Bloom, Uma Bista, Ennuh Tiu
– 23 Nov, Tue, 8pm to 930pm: Aakriti Chandervanshi, Hong Shu-ying, Natalie Khoo, Yen Duong
– 30 Nov, Tue, 8pm to 930pm: Divya Cowasji, Michelle Chan, Moe Suzuki
– 7 Dec, Tue, 8pm to 9pm: Amrita Chandradas, Aarthi Sankar and Ruby Jayaseelan
:: Film screenings, 4 Dec
– Remnants and Reflections 130pm to 310pm
– Open Call Programme 345pm to 510pm