Remember Me | Divya Cowasji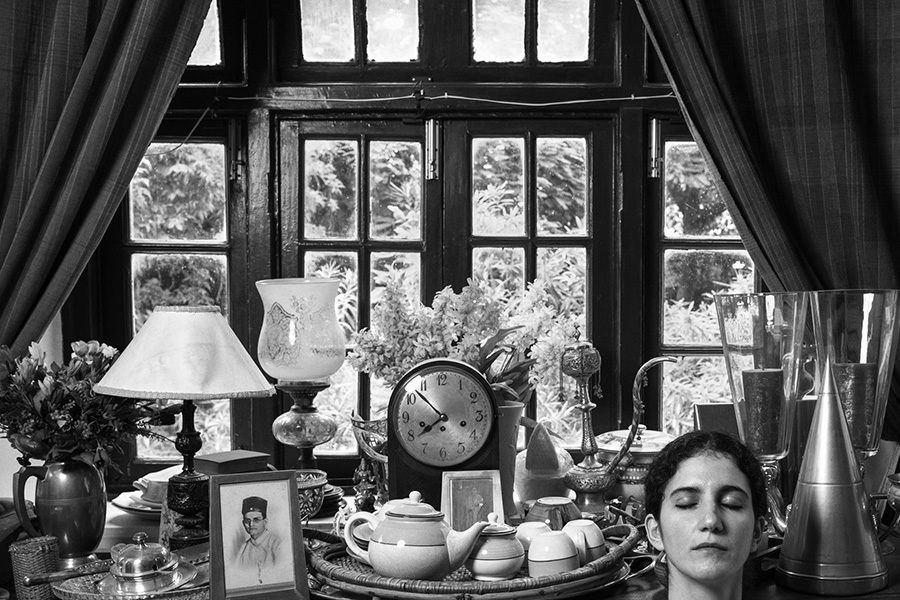 Women in Film & Photography 2021 Exhibition, Chapel Gallery
REMEMBER ME | DIVYA COWASJI
"Those are the last words I said to Dinoo, the last assurances she needed from me – That I would love her things."
What happens when a person dies? Do all their thoughts and feelings die along with them? What of the things they leave behind? Do they count if there is no one around to love those things? What if you are that person? What if nothing is nothing and everything is full of invisible meaning? What if everything they left behind were all yours to cherish, and therefore all your burden to bear?
Remember Me is an ongoing project documenting my family history through the material objects that people leave behind and family lore passed on through generations. At the moment focused on the women in my family – my grandmothers, great-grandmother and grand aunt; it is my love letter to the everyday, flawed and incredible people who came before me and left indelible impressions on my being.
Though specific to my Parsi-Irani-Indian heritage, this is also a universal tale of family and connection, the desire to be remembered, and the ultimate faltering and failing of human memory.
This work is supported by the Indian Photo Festival Photography Grant 2021.
About Divya Cowasji
Divya Cowasji is a photographer and documentary filmmaker who lives in a small town in central India. Her work as a documentary filmmaker won her a National Award in 2015. Divya was also awarded the Inlaks Shivdasani Scholarship to spend two semesters studying Analogue & Alternate Processes in Photography at the International Center of Photography in New York. Recently she has been selected as the recipient of the India Photo Festival Grant, 2021.
Her personal work focuses on the telling of oral histories, on ideas of home and family, memory, place, play and the body.
She is a member of 8:30, an emerging collective of women photographers from India. Her photographs have shown at Vantage Point Sharjah (2021), Glasgow Gallery of Photography (2020), Angkor Photo Festival, Cambodia (2020), and Chennai Photo Biennale (Winner Portfolio Review with Agence VU, 2020).
WOMEN IN FILM & PHOTOGRAPHY 2021 PROGRAMME  
:: Exhibition: 11 Nov to 19 Dec 2021
:: Opening: 11 Nov (12pm to 9pm) / Artists in attendance: 11 Nov (6pm to 9pm)
:: Exhibition Tours with Curators & Artists, registration required: 11 Nov (6pm) and 11 Dec (2pm)
:: Online Artist Talks, registration required:
– 16 Nov, Tue, 8pm to 930pm: A Stubborn Bloom, Uma Bista, Ennuh Tiu
– 23 Nov, Tue, 8pm to 930pm: Aakriti Chandervanshi, Hong Shu-ying, Natalie Khoo, Yen Duong
– 30 Nov, Tue, 8pm to 930pm: Divya Cowasji, Michelle Chan, Moe Suzuki
– 7 Dec, Tue, 8pm to 9pm: Amrita Chandradas, Aarthi Sankar and Ruby Jayaseelan
:: Film screenings, 4 Dec
– Remnants and Reflections 130pm to 310pm
– Open Call Programme 345pm to 510pm