By the recipients of the Objectifs Artist Residency 2019
Residency Sharing Session
By Rei Hayama (Japan) & Kris Ong (Singapore)
Wed 18 Dec, 7.30pm to 9pm
Objectifs Workshop Space
Free admission; RSVP via Peatix here
Join us for a sharing session by Rei Hayama and Kris Ong, recipients of the Objectifs Artist Residency 2019 with international partner Documentary Dream Center (Yamagata, Japan).
The artists will cover their art practice, their respective residency projects and their experiences at their respective overseas stints in Yamagata, Japan (for Kris Ong) and Singapore (for Rei Hayama).
The presentation will be followed by a Q&A session with the artists.
Rei Hayama (Japan)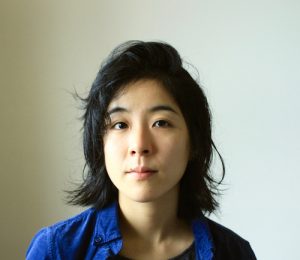 Rei Hayama is a Japanese artist who works mainly with moving image. After many thoughtful experiences amongst wildlife in the unique environment of her youth, she studied at the Department of Moving Images and Performing Arts, Tama Art University, and has been making films since 2008 in her own way. Rei's films revolve around nature and all other living things that have been lost or neglected from an anthropocentric point of view.
She gently seeks connection between nature and human beings, bringing forward the invisible layers of our natural reality into the human imagination. Her works have exhibited and screened internationally, at Tokyo Metropolitan Museum of Photography, New York's Museum of the Moving Image, Bergen Kunsthall, Thai Film Archives, Anthology Film Archives, Sheffield International Documentary Festival and EMPTY GALLERY, amongst others. (http://reihayama.net/)
Kris Ong (Singapore)
Kris Ong is the Singaporean writer/director of several short films and music videos that have collectively screened at international film festivals and platforms such as MTV Asia. Her latest short film 'Sunday', had its world premiere at the Palm Springs International ShortFest 2019. 
She is the co-writer of the feature film Ajoomma, to be directed by He Shuming (SEAFIC Award Winner 2018.) Kris was the youngest participant at the Singapore International Film Festival's Southeast Asian Film Lab in 2014, and has written script coverage for an international variety of scripts, short stories and novels since 2016. In 2019 she joined HBO Asia as a script consultant. (www.momofilm.co)
About the Objectifs Artist Residency:
This reciprocal residency is dedicated to providing artists working in the medium of film and/or photography with valuable space, resources and networks to help them develop their visual arts projects. The residency programme aims to facilitate the research and creation of visual art works and regional networking between artists.
OPEN CALL: Photographers, filmmakers and artists based in Singapore are invited to apply for the Objectifs Artist Studio Residency 2020. Visit our website for more info. Apply by 16 Dec.