Kris Ong (Singapore), Rei Hayama (Japan)
Objectifs and our International Partner Documentary Dream Center (Yamagata, Japan) are pleased to announce the recipients of the Objectifs Artist Residency 2019, following our open call for applications from Singapore- and Japan-based filmmakers or artists working in moving image.
This reciprocal residency is dedicated to providing filmmakers or artists working in moving image with valuable space, resources and networks to help them develop a non-fiction project. The residency programme aims to facilitate the research and creation of visual art works and regional networking between artists.
---
Kris Ong (Singapore)
Kris Ong is the Singaporean writer/director of several short films and music videos that have collectively screened at international film festivals and platforms such as MTV Asia. Her latest short film 'Sunday', had its world premiere at the Palm Springs International ShortFest 2019. 
She is the co-writer of the feature film Ajoomma, to be directed by He Shuming (SEAFIC Award Winner 2018.) Kris was the youngest participant at the Singapore International Film Festival's Southeast Asian Film Lab in 2014, and has written script coverage for an international variety of scripts, short stories and novels since 2016. In 2019 she joined HBO Asia as a script consultant. (www.momofilm.co)
Kris will spend four weeks in Yamagata, Japan, hosted by Documentary Dream Center:
I'm so delighted for the privilege to be a part of the residency and Documentary Dream Center. "Sorry No. 55" is a documentary which investigates the tumultuous last two months of my late mother's life, and her relationship to our family home, where she spent a number of years in illness. The difficulty with working on a story this personal is the temptation to avoid the truth, for a more familiar or soothing narrative. Having the opportunity to edit the film in Yamagata, amongst other filmmakers, is a precious and important opportunity for perspective and distance.
---
Rei Hayama (Japan)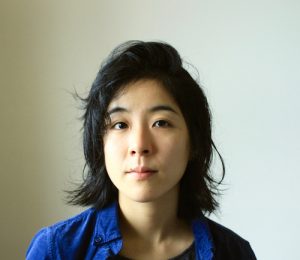 Rei Hayama is a Japanese artist who works mainly with moving image. After many thoughtful experiences amongst wildlife in the unique environment of her youth, she studied at the Department of Moving Images and Performing Arts, Tama Art University, and has been making films since 2008 in her own way. Rei's films revolve around nature and all other living things that have been lost or neglected from an anthropocentric point of view.
She gently seeks connection between nature and human beings, bringing forward the invisible layers of our natural reality into the human imagination. Her works have exhibited and screened internationally, at Tokyo Metropolitan Museum of Photography, New York's Museum of the Moving Image, Bergen Kunsthall, Thai Film Archives, Anthology Film Archives, Sheffield International Documentary Festival and EMPTY GALLERY, amongst others. (http://reihayama.net/)
Rei will spend four weeks in Singapore, hosted by Objectifs:
I'm about to start working on my project, which is related to my longtime questions about the acts of nonhumans in a film. It is about images of animals and what they reveal to humans. Thanks to this wonderful opportunity and warm support, I'll be visiting Singapore for the first time. I will finish my first shoot in Australia in November and will process and weave my project more in Singapore. It will be the close of 2019 when I arrive. It will be a busy time, but I am looking forward to what the experience of unfamiliar places and new encounters will bring to my project.