The Objectifs Short Film Incubator is an initiative presented by Objectifs that focuses on developing short film scripts. The programme is open to Southeast Asian filmmakers working with moving images, and will provide five selected participants with mentorship and a valuable support network as they work on their scripts.
After the workshop, all selected participants' scripts will be reviewed by the mentors and a cash prize of SGD$1,000 will be awarded to one of the participants/teams for the most promising script.
Leong Puiyee, Senior Manager at Objectifs is the key facilitator for the Short Film Incubator. Momo Film Co is the programme partner for the Objectifs Short Film Incubator.
Congratulations to the following five projects that have been selected for the Objectifs Short Film Incubator 2023, which will take place online in July!
---
ANDREA NIRMALA WIDJAJANTO (INDONESIA)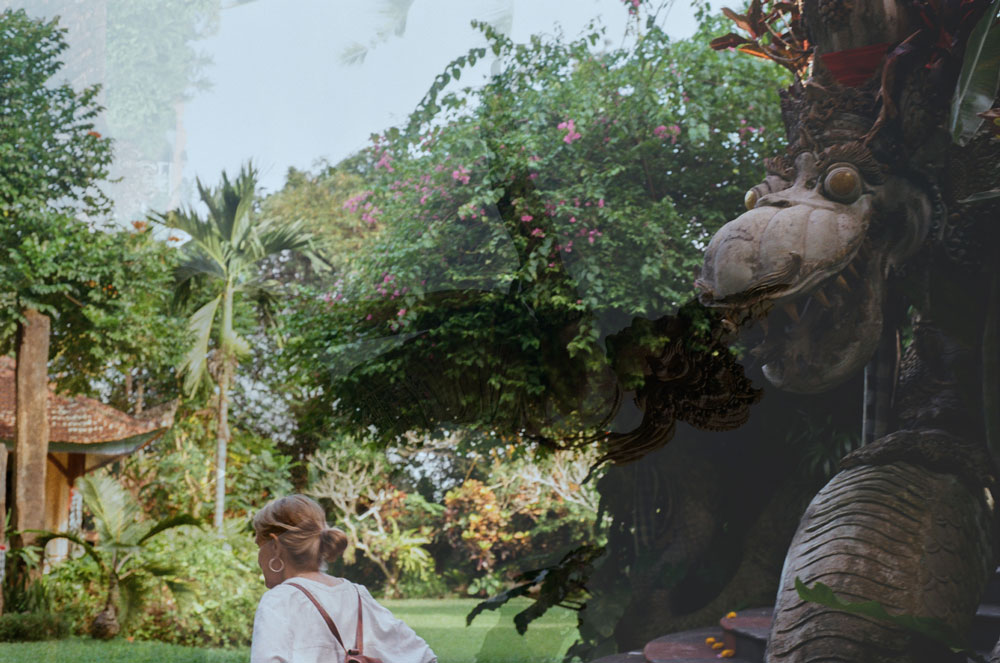 Merah Darahku, Putih Manimu (Red Is My Blood, White Is Your Seed)
When Sam goes limp after a sunburn during his Bali vacation with Melati, her family suspects he's been cursed by a leyak.
Andrea Nirmala Widjajanto is an Indonesian writer/director who splits her time between Toronto and Jakarta. Her works utilize genre films as a medium to dissect sociopolitical, cultural, and environmental grievances through a female gaze. Often drawing from personal experiences and her interests in displacement and geographical boundaries, she is in pursuit of exploring her own brand of Indonesian futurism as a mix of mythology, occult elements, and technological advancements in a (post-)colonial setting.
Her first short, Srikandi is a fantasy drama that premiered at the 46th Toronto International Film Festival, Sundance Film Festival: Asia, and the 40th Vancouver International Film Festival amongst other international festivals. Following her debut, she wrote and directed Bawang Merah Bawang Putih, a body horror food film produced as a 2022 Get Reel Filmmakers Scholarship recipient and premiered at Sundance Asia 2022. More recently, she completed Sawo Matang, a political futurism short as one of the 2021 NFFTY Pitch Competition winners and is now in distribution. Other than fiction, she co-directed a short documentary called Brown Enough, now available in TELUS Optik. She is an alumna of Experimental Forest's 2020 Writing is Rewriting Workshop and the 2021 VIFF Catalyst Mentorship Program. In 2022, she co-founded Pidgin Productions in commitment to bridging gaps through our shared pidgin of art and cinema. Andrea is currently in development for her first feature film among other shorts.
---
BUNRAKSA SASAENG (THAILAND)
A Normal Day In Thung Si Long
After the passing of her older sister, Hong realised that her daily routine was gradually changing. It started with the dying pig in her dream, her mother's trauma, and a wound on her sister's hand.
Bunraksa Sasaeng is a filmmaker based in Bangkok, Thailand. After graduating from the Faculty of Communication Arts at Chulalongkorn University, Sasaeng works as podcast producer and part-time film crew. In 2019, she participated in an internship program at Hello Filmmaker, a production house in Bangkok for 3 months and produced several short films, online advertising and music videos.
Alongside her major interest in producing, Sasaeng also puts her attention into specific issues about her life as an Asian girl which has been oppressed both physically and mentally; which resulted in her graduation short film Bonne en Rouge (2020). The film won the second prize at the 25th Thai Short Film and Video Festival's Student Short Film Competition, the Distinguished Prize in SCG's Young Thai Artist Award 2021, nominated as the best student short film in Bangkok Critics Assembly Awards 2021, and was in competition at the ReelFocus section, Beijing International Film Festival 2023. In 2021, She Lives In You, a short film project that she took part as a producer, was selected as a finalist of the Purin Pictures' Short Film Camp 2021. Whoosh! , a short film she produced in 2022, was fully funded by the Thai Film Archive Organization, Thailand.
---
GOGULARAAJAN RAJENDRAN (MALAYSIA)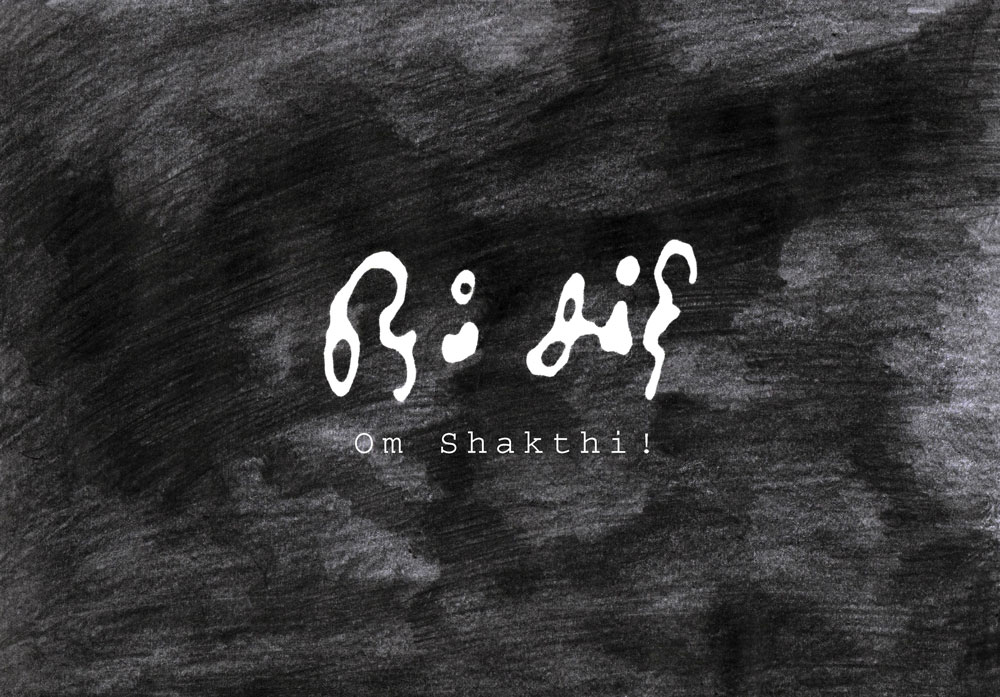 Om Shakthi!
1950s. Carey Island Plantations. The village priest's wife, Mariammah, accidentally enters a trance state during a folk deity ritual. The invoked spirit, however, refuses to leave Mariammah's body. Her husband, Palanisamy, finds this difficult to accept and begins to doubt whether Mariammah has become a madwoman or has really turned into a deity.
Gogularaajan Rajendran (Gogu) is an artist and director based in Kuala Lumpur, Malaysia. He is interested in telling stories of Indian Malaysians which are full of horror and humour, using provocative and poetic approaches.
As a great-grandson of an indentured South Indian labourer brought to Malaya by the British, Gogu is driven to tell stories of the past, where his ancestors had no voice or opportunity to do so. Together with other fellow young Tamil filmmakers, Gogu has co-founded Padai Art Movement, a group that aims to find an original collective narrative for Malaysian Tamil Cinema. In 2021, Gogu received the Krishen Jit fund to document the stories of Malaysian Indian plantation workers during the 1960s. Currently, Gogu is developing his first feature film Kaali, Depth of Darkness. The film was the recipient of the inaugural mylab FINAS Award and has participated in the 2022 Film Bazaar Co-Production Market, in India.
---
JEN NEE LIM (Singapore)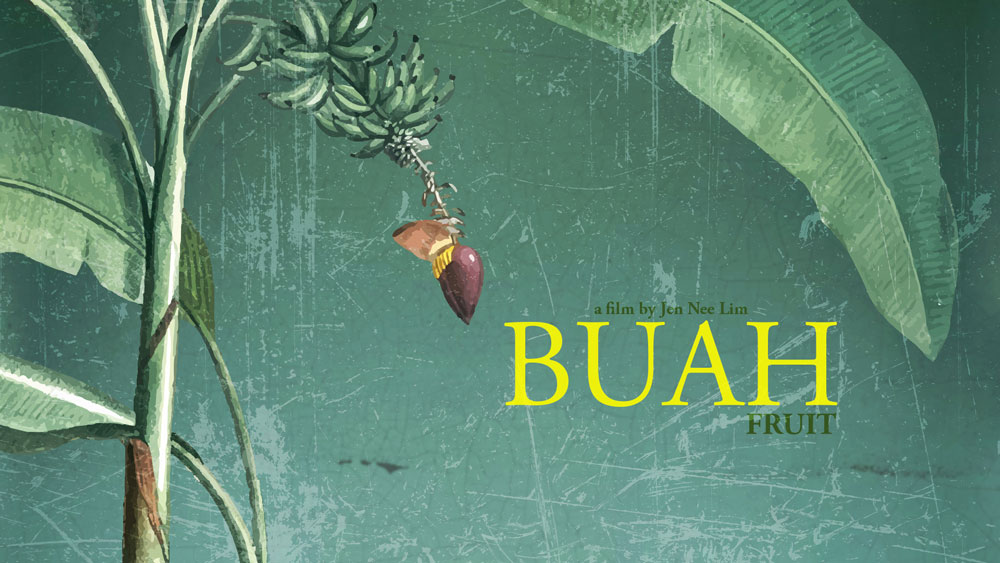 Buah
A pregnant woman repeatedly tries to abort her foetus without success, till she meets a spiritual being.
Jen Nee Lim has more than 15 years' experience as a producer and writer, with stints in film acquisition, marketing and distribution. She first wrote and produced feature film Truth Be Told (Best Original Film, Asian Film Festival of Rome) in 2007. Most recently, she produced two seasons of award-winning web series People Like Us (2016, 2019), of which the second season was a Best Short-Form Series nominee at the 48th International Emmy 2020.
However Jen is finally pursuing her original dream of directing. Her passion lies in stories about Asian women and children, starting with documentary short Elsa (2019), which won the Special Mention Award at the 4th SeaShorts Film Festival 2020 and has travelled to various film festivals such as the 15th Jogja-NETPAC Asian Film Festival 2020. Her first narrative short, The Note (2021), was selected for the 32nd Inside Out Toronto Film Festival 2022, amongst others.
Jen is a fellow of the 2021 International Film Business Academy at the Busan Asian Film School (AFiS) in South Korea.
Besides Buah, she is developing more shorts such as revisionist western-themed Trash to hone her directing craft. She is also writing her directorial debut feature film Unmother (Malaysian Fiction Feature Film Development Lab 2022, Full Circle Lab Philippines 2022, AFiS 2021).
---
LAMIN OO AND ZAW BO BO HEIN (MYANMAR)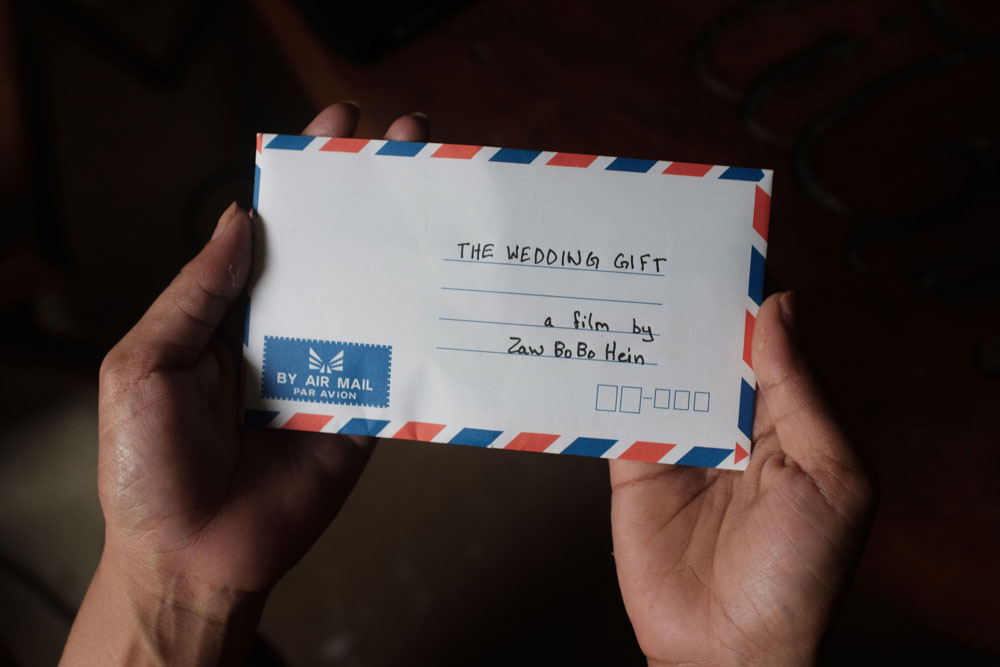 The Wedding Gift
Under pressure from her mother-in-law, a local nurse faces the moral dilemma posed by a wedding gift.
Zaw Bo Bo Hein (Bo Bo) is a trained medical doctor but his real passion is in the arts. After attending the Wathann-FAMU Filmmaking Workshop in 2016, Bo Bo started writing and directing short films. Many of his stories, ranging from satirical snapshots to intimate dramas, come to him from his time in medicine and his keen observation of human emotions. In 2019, SICK, a short film he wrote and directed, won the Best Short Film at Wathann Film Festival in Yangon. With the same short film, he won the Best Director Award at the Southeast Asian Short Film Competition, Singapore International
Film Festival.
Taking the experience from writing and directing short films, Bo Bo is now developing his first feature film project Garuda Dragon: a story he has drawn from his own family history. This project was selected in Myanmar Script Fund and won the MSF Open Doors Award in 2019. Garuda Dragon has also been part of Locarno Open Doors Lab 2020 for further development. Bo Bo is now looking for more opportunities to attend film labs in order to grow as a filmmaker and also develop his script. At the same time, he is also working on new short films projects which will help him hone his skills as a writer and a director.
Lamin Oo is a producer and a filmmaker based in Yangon. Lamin graduated from Gettysburg College, PA, with a degree in Psychology and Philosophy. Since returning to Myanmar in 2013, Lamin has dedicated himself to creating documentaries and short films with his team at Tagu Films. In 2014, he produced an award-winning documentary film, This Land Is Our Land, which captured the plights of farmers in Myanmar. Since then, he has collaborated with local and international filmmakers on an array of stories about Myanmar and its people. His work has been recognized with awards locally and internationally.
Starting from 2016, Lamin started producing short films, collaborating with different directors on five projects – Across the Riverwind (2016), Ah Yone (2016), Samudaya (2017), Acceptance (2019) and SICK (2019) which is his first collaboration with director Zaw Bo Bo Hein. SICK has won the Best Short Film Award at Wathann Film Festival (Yangon, 2019) and Zaw Bo Bo Hein also won the Best Director Award at Singapore International Film Festival (Singapore, 2019). Currently, Lamin is working on producing Garuda Dragon, Zaw Bo Bo Hein's first feature project.
---
Programme Partner