Apply by Sun 1 Oct 2023 (2359H)
The Young Photographers' Mentorship Programme (YPMP) aims to develop the artistic voice and ambitions of emerging photographers. This two-week long mentorship programme encourages them to explore and experiment with image-based work, and deepen their understanding of the creative and professional possibilities in photography. The programme was formerly known as the Shooting Home Youth Awards.
Participants will have the opportunity to learn from some of the region's foremost visual storytellers as mentors and guest lecturers. Topics covered include how to develop a personal photographic practice, professional and ethical considerations, and exhibition making. They will work towards completing one photo project, which will be presented at Objectifs in the form of an open studio at the end of the programme.
YPMP is open to Singapore-based photographers aged 15 to 23 years old.
Only 12 participants will be selected for this programme. Participants must attend all workshop sessions in person.
Physical sessions:
1) Sat 2 Dec, 12pm – 5pm
2) Tue 5 Dec, 5pm – 8pm
3) Thu 7 Dec, 5pm – 8pm
4) Sat 9 Dec, 12pm – 5pm
5) Tue 12 Dec, 5pm – 8pm
6) Fri 15 Dec, 5pm – 10pm
Open studio – Sat 16 Dec, 12pm – 7pm
APPLY NOW
---
About the Mentors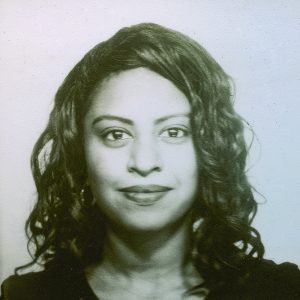 Amrita Chandradas
is a Singaporean documentary photographer. She won the top 30
under 30 documentary photographers showcase by Magnum Photos & Ideas tap.
Amrita was also a finalist for the Asian Women Photographers showcase,excellence in Digital News by SOPA News, and is a young portfolio finalist for the Invisible Photographer Asia Awards. Amrita was recently awarded the UK Alumni award winner in "Culture and Creativity award" by The British Council and The British High commission. She graduated with an MA in Photojournalism and Documentary photography from London College of Communications & and is a former Angkor Photo Festival workshop alumni.
Her work is featured at The National Geographic,The New York Times, The LA Times,De Spiegel,SONY, National Heritage Board, Singapore Tourism Board,Time Out Singapore,BBC world, British Journal of Photography, NPR, SWCP, Financial Times, Dagbladet & among others.
Amrita has completed a hostile environment & first aid training course conducted via IWMF, Acos Alliance & Frontline Freelance Register. She aspires to explore the intersection of changing environments & its inhabitants. Chandradas continues to work on bringing forth the less discussed issues of displacement and struggles through on-the-ground personal insights.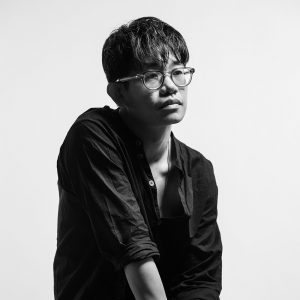 Guo Jie Khoo
 is a Singapore-based photographer. Through the exploration of light and colour he creates visual narratives and film-inspired work. He is interested in spaces and how they affect us as users of the world. His passions range from architecture and interior spaces, to long-form visual essays.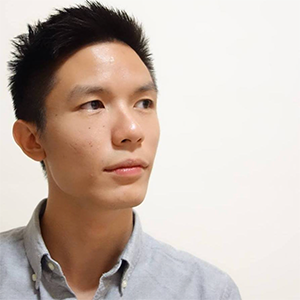 Daniel Hui
is a filmmaker. A graduate of the film program in California Institute of the Arts, he is one of the founding members of 13 Little Pictures, a critically acclaimed independent film collective in Singapore. He has made three feature-length films — Eclipses (Pixel Bunker Award for International New Talent, Doclisboa IFF 2013), Snakeskin (Special Jury Award TFFDoc, Torino FF 2014; Award of Excellence, Yamagata IDFF 2015; Special Jury Mention, RIDM 2015), and Demons (In Competition, Kim Jiseok Award, Busan IFF 2018; Berlinale Forum 2019).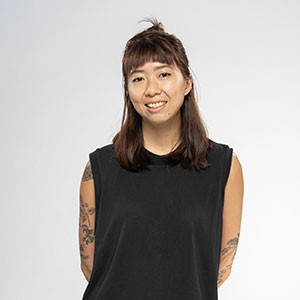 Woong Soak Teng
practices in the intersections of art making, producing and project managing. Her personal projects examine human tendencies to control natural phenomena and nature at large. She forms one-third of the art collective, DASSAD. Soak has participated in festivals and exhibitions internationally in Auckland, Copenhagen, Dali, Greece, Tokyo, Shanghai and Singapore. Her accolades include the Steidl Book Award Asia, Objectifs Documentary Award 2021, Kwek Leng Joo Prize of Excellence in Photography 2018 and Singapore Young Photographer Award 2018.
---
Stay tuned for more details on a series of public events with guest speakers, held in conjunction with the Young Photographers' Mentorship Programme 2023.