A Public Talk by Woong Soak Teng for The Young Photographers' Mentorship Programme 2022
The Young Photographers' Mentorship Programme, Objectifs' annual photography mentorship programme for participants aged 15 to 23, included two public talks this year. Read on for a recap of one of these talks, in which Woong Soak Teng spoke about the considerations underlying her choices for presenting photographic works through different mediums.
Woong Soak Teng (b. 1994, Singapore) practices in the intersections of art making, producing, and project managing. Her personal projects examine human tendencies to control natural phenomena and nature at large. Soak's current research interests include the human experience of living with spinal deformity and the role of image-making and representations of human bodies in the medical field. She forms one-third of the art collective, DASSAD.
Soak graduated with a Bachelor of Fine Arts in Photography and Digital Imaging at Nanyang Technological University's School of Art, Design and Media. She has participated in festivals and exhibitions internationally in Auckland, Copenhagen, Dali, Greece, Tokyo, Shanghai and Singapore. Her accolades include the Steidl Book Award Asia, Objectifs Documentary Award 2021, Kwek Leng Joo Prize of Excellence in Photography 2018 and Singapore Young Photographer Award 2018.
This recap has been edited for brevity.
---
Background and Beginnings
Soak opened her talk by sharing her early art education background and how she learnt to work with different art mediums. First exposed to traditional mediums such as painting and drawing in secondary school, she only began exploring still and moving images in Junior College, before receiving her formal education in photography at NTU's School of Art, Design and Media (ADM).
Soak then shared two projects titled the way my mother speaks (2012) and closely distanced (2015), where she highlighted the physically distant yet intimate relationship she had with her parents through the use of mixed mediums. Next, she showed a photo of her non-committal studio space and shared how her experiences have shaped her to believe that art objects and mediums are essentially a confluence of factors, namely content, subject, and materials.
Lens-Based Still Images
In ways to tie trees (2015 – 2018), Soak explored numerous ways to present her still images: individually framed rows, in a four-by-four grid, or even as a book. She believes that an exhibition space is much more than just a white cube, and photographers can challenge themselves to present their images as a linear or non-linear narrative. Soak would also often do up an initial digital sketch to visualise how she intends to present her images in an exhibition space.
Process-Based Still Images
According to Soak, the camera is the tool, while the process is the art. In re-rust (2016), she was curious about how people perceived rust. By observing the process of re-rusting a metal sheet, she discovered how increasingly corroded it became after each round, highlighting the cyclical power struggle between man and the natural environment.
In how they grow, where they fall (2019), Soak re-looked at her understanding of traditional photography processes through her camera-less approach in a darkroom. She recorded the magnification of leaves by shining light through leaves against light-sensitive paper to create detailed yet abstract prints.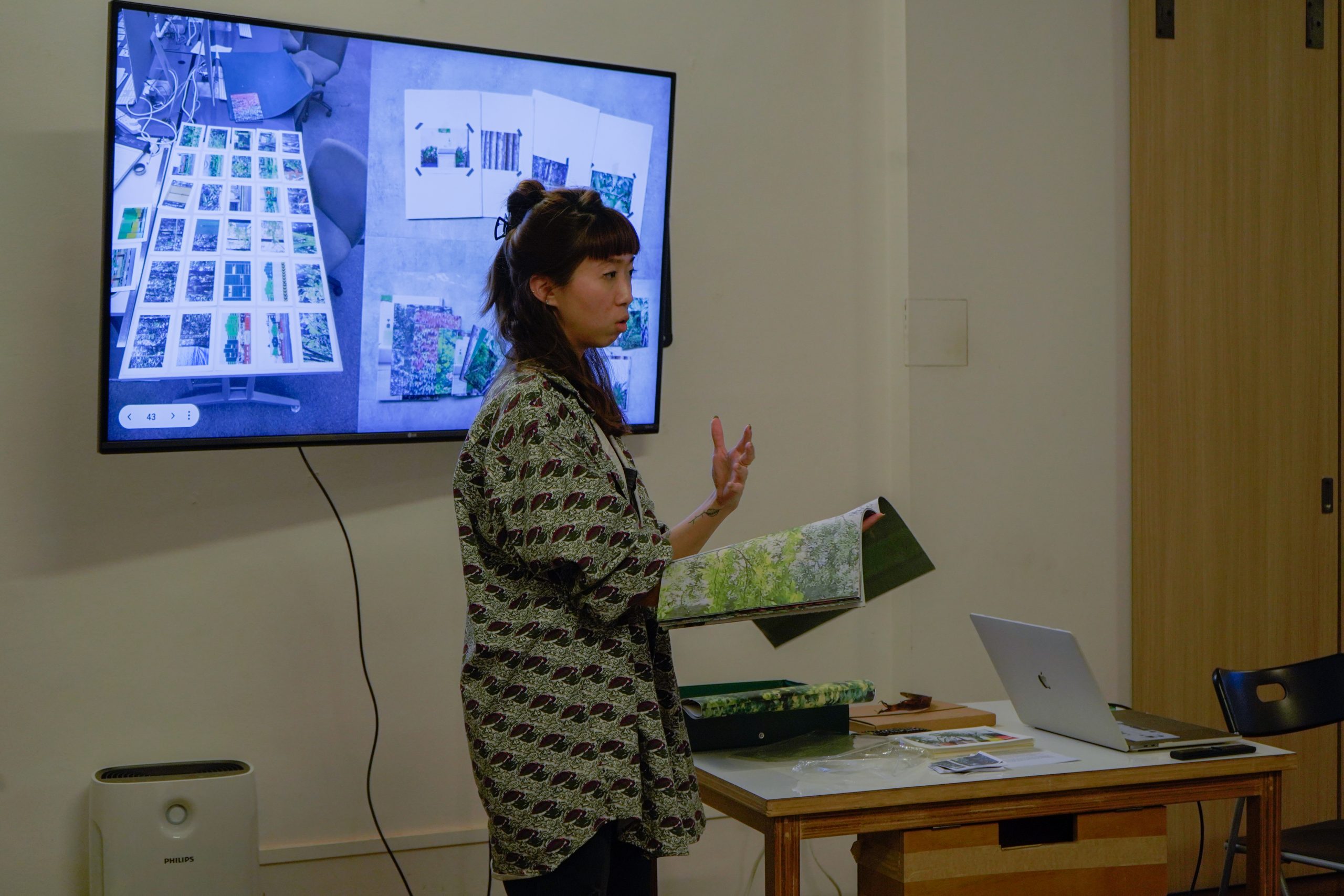 Books
Photography books play an important role in mapping the flow of one image to another. As Soak explained, a book is a versatile medium to present one's works because it is a universal object that is familiar to everyone. Depending on their design, books can offer an intimate, immersive, and tactile experience for the audience. More importantly, the process of bookmaking is accessible to anyone and can be a collaborative process. While books can be easily shared with people across geographical boundaries, they also have the potential to be expanded into an exhibition.
With reference to the rules for photographing a scoliotic patient (2020) photobook, Soak shared how the design elements of her book were influenced by the medical archival images she saw, her personal surgical experience dealing with scoliosis, as well as her conversations with others who also had scoliosis.
Moving Images
In order to overcome the limitations of still photography, Soak further expanded into the use of moving images in rules for photographing a scoliotic patient (2020). This allowed her to successfully record and document the stiffness of her scoliotic subjects' bare back movements due to the Harrington rod implanted along their spines.
Objects
Beyond images and prints, Soak also produced an object-based work titled trying to straighten a branch (2022). Drawing parallels to her previous works and the theme of human intervention with nature, Soak forcefully tied a tree branch onto a white canvas using yarn in this work. Over time, brown marks would appear on the canvas as the curvature of the tree branch moulded into its intended shape.
Installations
For the Singapore International Photography Festival earlier this year, Soak collaborated with Geraldine Kang and Cynthia Delaney Suwito in a project titled Peace Agency (2022). It was a site-specific installation that transformed a commercial unit in Peace Centre into a waiting experience. Participants had to take a queue number before waiting for their turn to be called into a room to watch one of three videos and write their reflections on a postcard. The project allowed Soak to think about how participants might interact with the installation, whether they might complete the waiting process or leave before their turn was called.
Exhibitions
The organisation of space can elicit a response from the viewer. In Soak's rules for photographing a scoliotic patient (2020) exhibition at Objectifs' Lower Gallery, she chose to display her images and texts on a horizontally placed wall to reduce the viewing height. The viewer would have to bend their back to lower themselves before they could view the images. In turn, this led the viewers to establish an awareness of their own back movement in contrast to the imaged scoliotic subjects.
In conversation with Ng Hui Hsien
During the dialogue, Soak shared several insights to her work process, which included going on walks to think of new project ideas, seeking consent when approaching strangers for collaboration, and the considerations underlying the choice of medium and exhibition layout for a project.
Soak and Hui Hsien later discussed how art making is akin to therapy that allows one to slow down and be present in the moment.
Soak also candidly shared her challenges working as a full-time creative in Singapore, and how she dealt with her insecurities. She was able to overcome the hurdles because of her strong sense of purpose and the strong support network she has.
Lastly, she also shared how image-making changed her perspective over the years. At present, she often consciously questions her role as a photographer and challenges her choice of medium, processes and photographic tools before embarking on projects.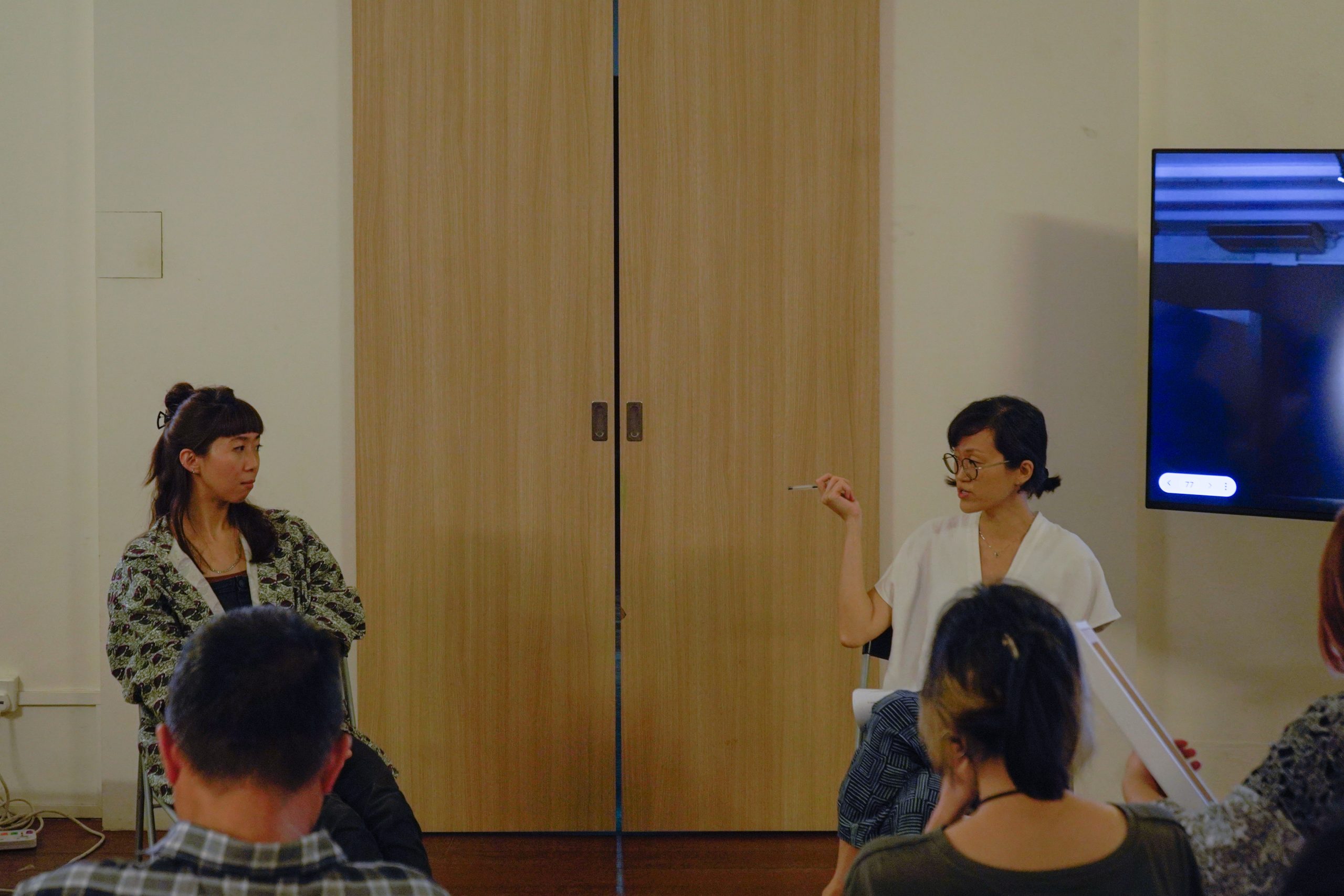 Final Advice
Before ending her talk, Soak advised the audience to trust their own instincts as an image-maker, and to allow themselves to be vulnerable with their peers on this creative journey. While it is important to hear your own voice, she said, having conversations with others who can provide honest feedback on your work also enables you to rethink how you can better approach your work differently.
Recap by Shawnn Tan Yan Sheng, Dec 2022
Photos taken by Marc Chu and Sarah Lee
Shawnn, Marc, and Sarah were participants in Objectifs' Shooting Home Youth Awards, Class of 2021