Women in Photography 2019: Nepal Picture Library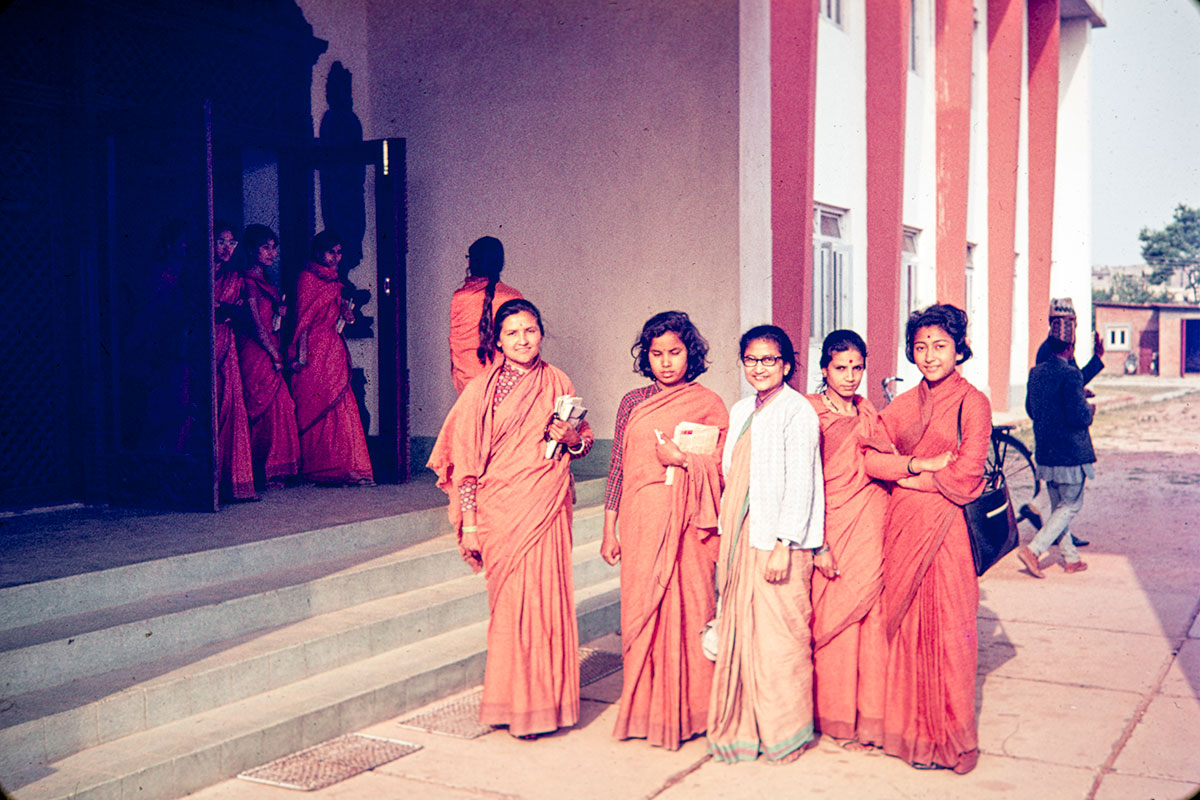 Women in Photography 2019 Exhibition
The Public Life of Women – A Feminist Memory Project | Nepal Picture Library
Curated by NayanTara Gurung Kakshapati and Diwas Raja Kc
To become public is to be seen and accounted for in history. The journey of Nepali women from within the boundaries of domesticity to the openness of public life is a move from obscurity to memory. This exhibition showcases materials gathered by Nepal Picture Library in its effort to create a dedicated women's archive. It rides on the feminist impulse to memorialize women's pasts in the belief that their historical visibility will advance the case for liberation.
The works shown in this exhibition are an act of willing Nepali women en masse into public memory. It flashes instances from the past when women have taken on political struggle, addressed assemblies, paved new paths through education, published and shaped opinion, travelled and described the world, become figures of authority, and broken social norms. What we see is a view of how publicness itself has emerged as a key feminist strategy in Nepal.
About Nepal Picture Library
Nepal Picture Library (NPL) is a digital photo archive run by photo.circle that strives to create a broad and inclusive visual archive of Nepali social and cultural history. Since its inception in 2011, NPL has collected over 70,000 photographs from various private and organizational sources across Nepal. The archive serves as a safe and open repository for materials that can secure a multicultural and pluralist representation of Nepali history. It also functions as a medium for active public engagement through which Nepali people can deepen meaningful connections with the past. As part of its objective to create a visually dense version of Nepali history for and with public audiences, NPL has created a network of professionals with interest or specialized knowledge in museum design, preservation, curation, exhibition, graphic design, oral history, writing, education, ethnography, visual culture, media, art history, photography, and publishing.
About the curators
NayanTara Gurung Kakshapati lives in Kathmandu, Nepal and works at the intersections of visual storytelling, research, pedagogy, and collective action. In 2007, she co-founded photo.circle; a platform that facilitates learning, exhibition making, and publishing opportunities for Nepali photographers that is working in increasingly trans-disciplinary ways. In 2011, she co-founded Nepal Picture Library; a digital archiving initiative that works towards diversifying Nepali social and cultural history, by centering the histories of women, Dalit, Madhesi, indigenous and queer people. NayanTara is also the co-founder and Festival Director of Photo Kathmandu, an international festival that takes place in Kathmandu every two years.
Diwas Raja Kc is a researcher, writer, and curator based in Kathmandu. At Nepal Picture Library, he works on building visual archives of historically obscured subjects. His curatorial show and subsequent photobook Dalit: A Quest for Dignity (2018) explored ways of witnessing Dalit pasts in Nepal. His co-curated exhibition The Public Life of Women (2018) was a result of digging and preserving material traces of feminist experiences in Nepal. He also works as a documentary film editor and has worked with several renowned artists and visual anthropologists.
WOMEN IN FILM & PHOTOGRAPHY 2019 SHOWCASE PROGRAMME  
:: Exhibition: 11 Oct to 17 Nov
:: Guided photographer & curator tour: 11 Oct, Fri (Time TBC)
:: Artist talks: 12 Oct, Sat (Time TBC)
:: Short Film Installation: 11 Oct to 17 Nov 2019, Lower Gallery
:: Women in Film 2019: 2 to 5 Oct
Details to come for artist talks and tour! Please email info@objectifs.com.sg if you'd like us to keep you updated when the details are firmed up.