Women in Photography 2019: Ashfika Rahman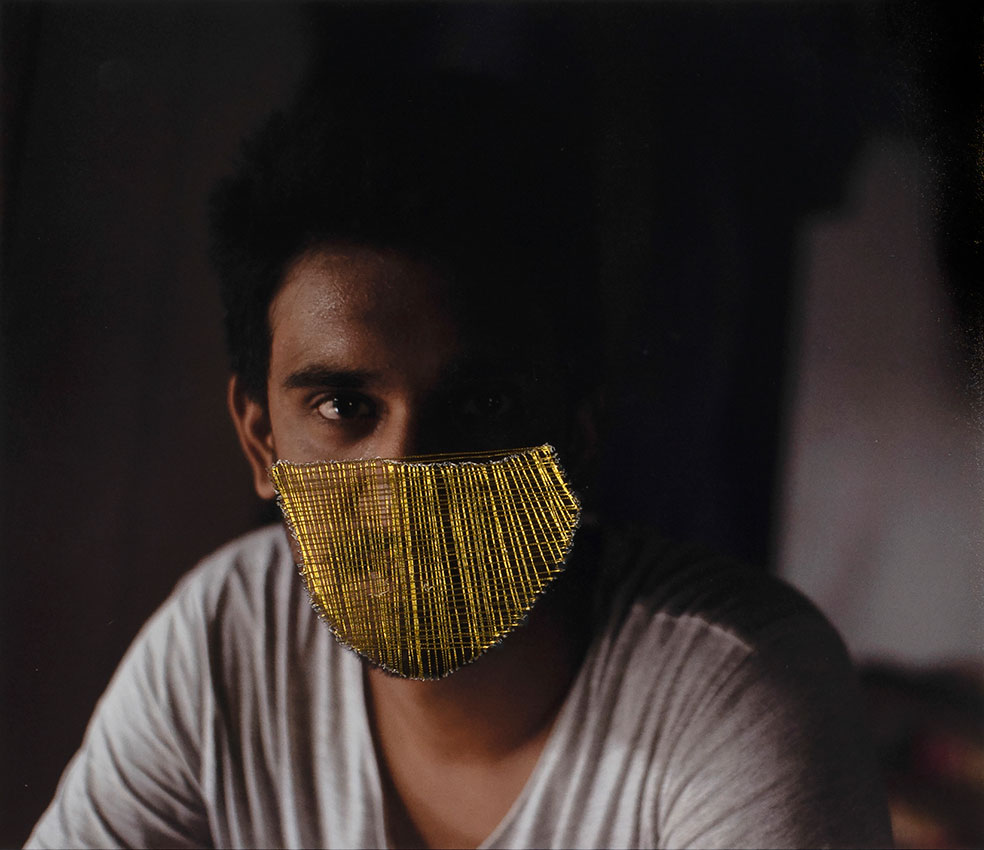 Women in Photography 2019 Exhibition
Files of the Disappeared | Ashfika Rahman
More than 4,000 young people have been picked up randomly by the police in Bangladesh in recent years. Many were tortured in custody. Some were released, but they are not allowed to speak out.
In this series of work, Ashfika Rahman has made portraits of the victims of such violence, and landscape photographs of the locations where the bodies were found after 'clashes' between the police and so-called criminals. The landscapes raise questions about the portraits and their associated reality. The work is a meditative documentation on the youth in her country who were falsely accused.
Ashfika says, "My protagonists prefer to be photographed in their own space where they feel safe and comfortable with their dearest ones. In custody, different methods of torture are used, both psychological as well as physical. Though psychological torture results in more trauma to the person, it cannot be visualised, only the long-term effect is seen on the person. I try to take my protagonists through a meditative journey which may allow them to investigate their own anxiety which they kept secret for so long. Illustrating personal emotion in one's own portrait is a process of healing. Stitching the photographs with golden thread is a symbolic representation of silence in custody."
The disappearance of people by law-enforcement agencies is an alarming trend of global concern. It is a threat to human rights and a challenge to law and justice.
About Ashfika Rahman
Ashfika Rahman was born in Dhaka, Bangladesh. Her practice straddles art and documentary, drawing inspiration from 19th century prints which she re-contextualizes using contemporary media. Photography is the predominant medium through which she expresses her views on complex systemic social issues. Rahman studied photography in Hochschule Hannover, Germany and received a professional degree in Photography from Pathshala South Asian Media Institute, Bangladesh. She was a participant in the Joop Swart Masterclass by World Press Photo 2018. Her work has been exhibited at Palais de Tokyo (France), Chobi Mela (Bangladesh), Lumix Photo Festival (Germany), amongst others.
WOMEN IN FILM & PHOTOGRAPHY 2019 SHOWCASE PROGRAMME  
:: Exhibition: 11 Oct to 17 Nov
:: Guided photographer & curator tour: 11 Oct, Fri (Time TBC)
:: Artist talks: 12 Oct, Sat (Time TBC)
:: Short Film Installation: 11 Oct to 17 Nov 2019, Lower Gallery
:: Women in Film 2019: 2 to 5 Oct
Details to come for artist talks and tour! Please email info@objectifs.com.sg if you'd like us to keep you updated when the details are firmed up.