Five short films on the theme of Bodies by women filmmakers
Friday 15 Sep 2023, 7.30pm – 9pm
Venue: Chapel Gallery, Objectifs
Screening (74 min) followed by Q&A
Rating: PG13 (Some Frightening Scenes)
Standard: $10 / Objectifs Members and students: $8 (please note that ID may be verified at the door)
TICKETS
The screening is part of Objectifs' annual Women in Film and Photography showcase. This year's programme presents a selection of five short films by filmmakers from Southeast Asia, South Asia and East Asia, responding to an Open Call by Objectifs.
---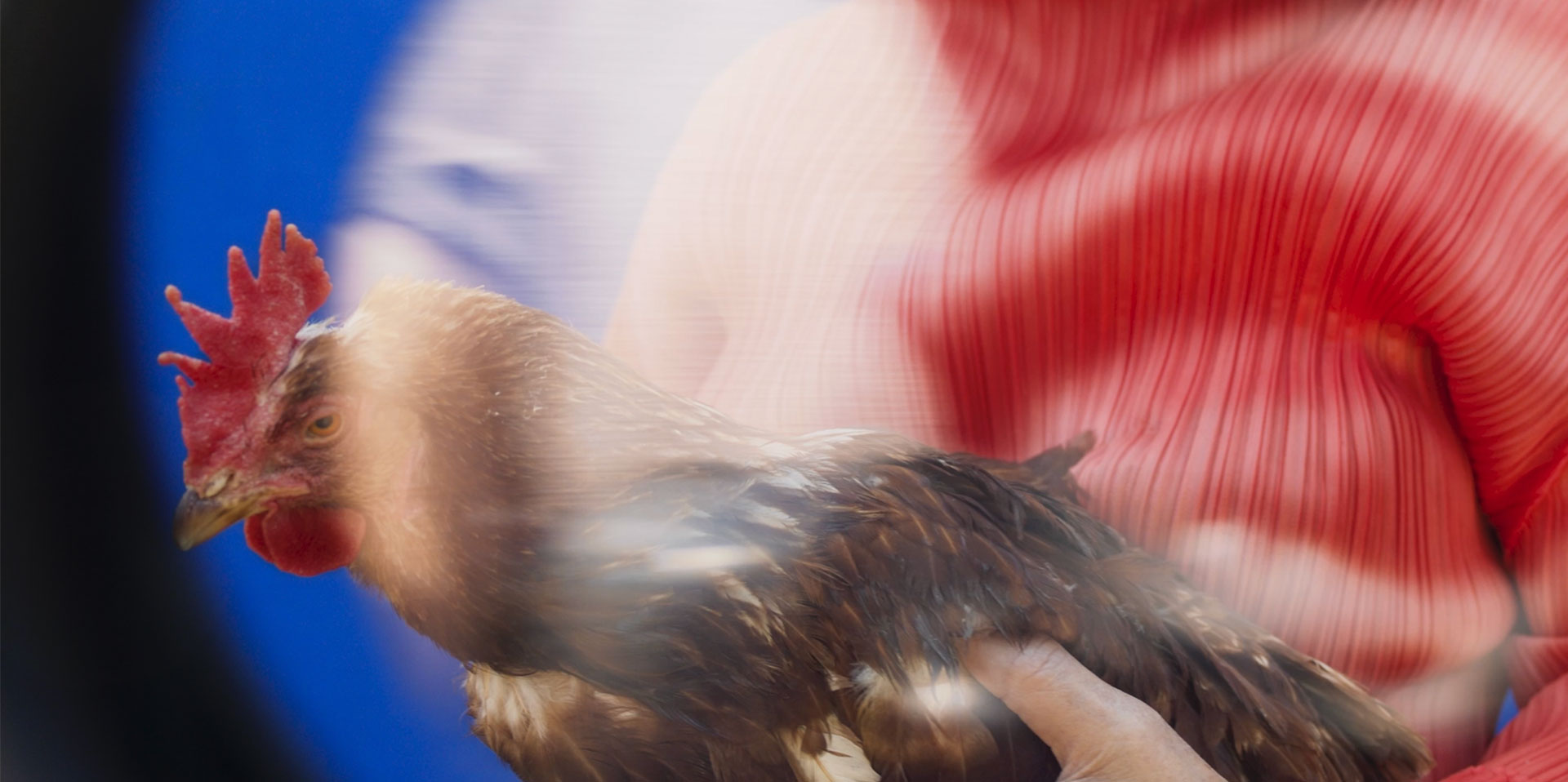 Into the Violet Belly by Thuy-Han Nguyen-Chi / 18min 24sec
Interweaving family lore, mythology, science fiction, and digital abstraction, Thuy-Han Nguyen-Chi's film follows the collaboration between the artist and her mother, Thuyen Hoa, who fled Vietnam after the end of the American War via a near-calamitous sea journey. Oscillating between voices, visual registers, and timescales—was it seven months or seven thousand years?— Into The Violet Belly offers up an image of its multiplicitous structure: a massive digital swarm, tiny avatars of migrating bodies, swimming in an infinite blue.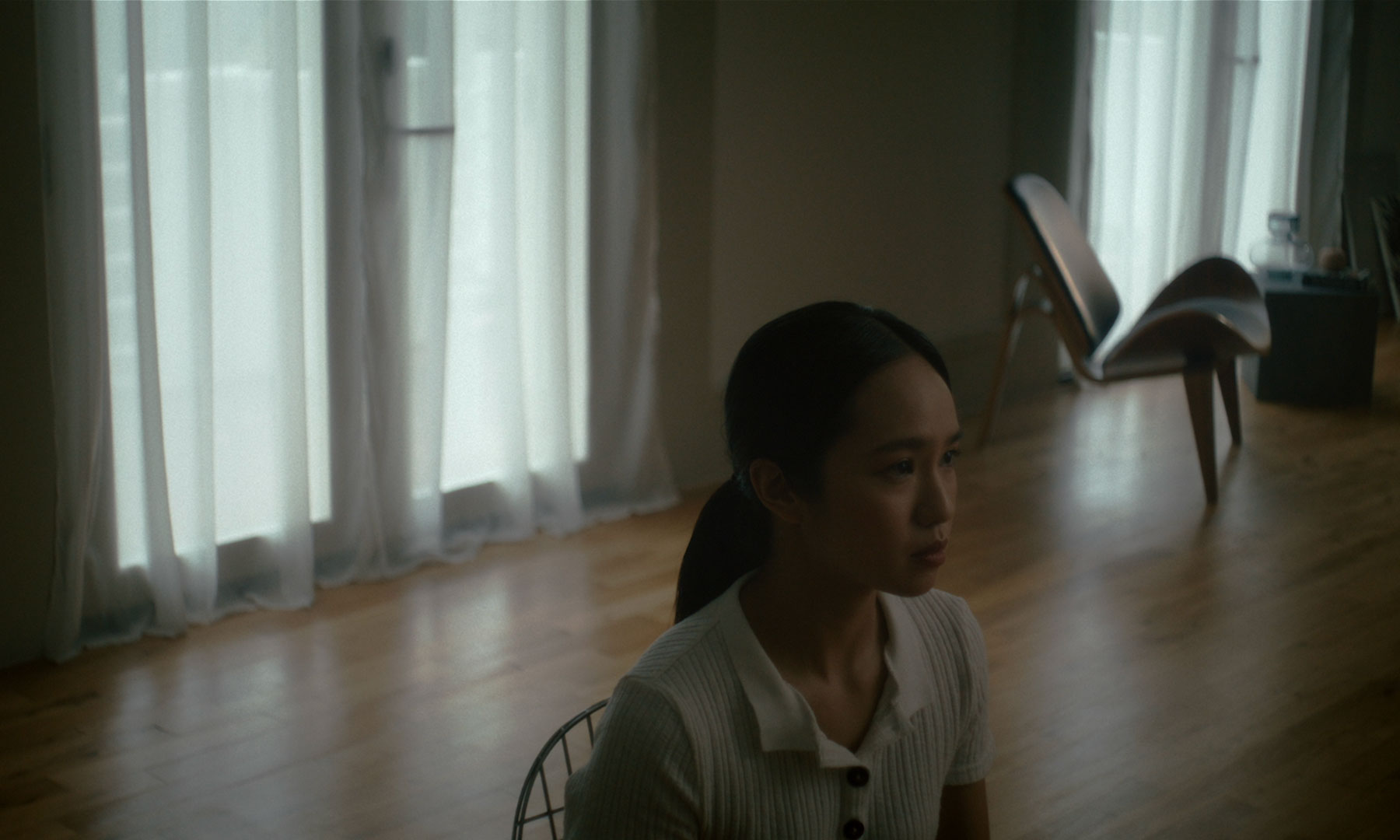 You Will See by Kathleen Bu / 15min 14sec
A young photographer, desperately looking for the perfect moment, falls prey to a supernatural camera.
The Prayers of the Ants (The Altar) by Moe Myat May Zarchi / 10min 10sec
Animated photographs such as the outburst of illuminance, splash of water, and sparks of fog represent the instinctive nature of the energy of the prayers. This visual zen koan explores thin layers and silent memories of guilt and power between killing and praying.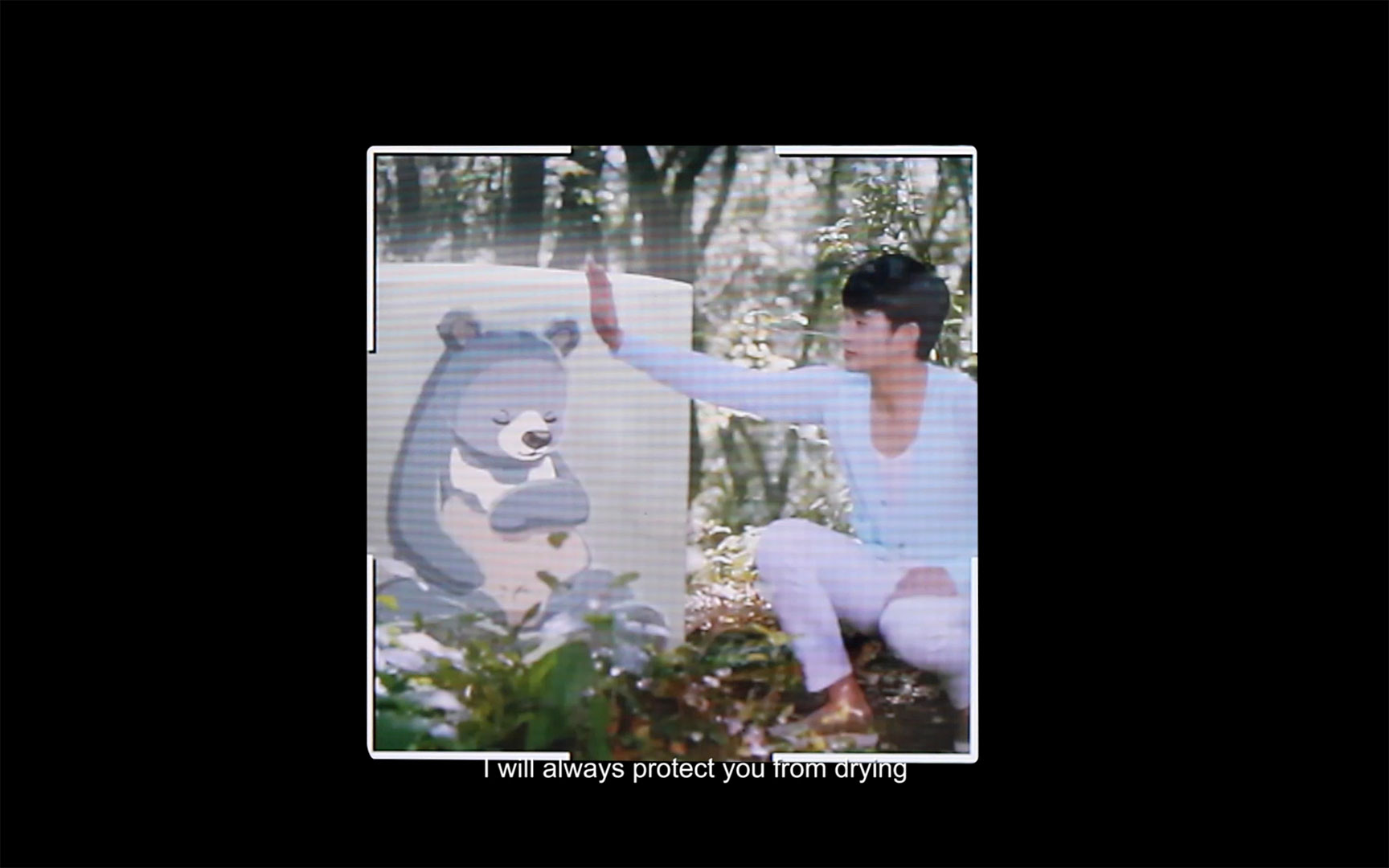 Chase and Fill (His Voice) by Choi Minkyung / 4min 30sec
Chase and Fill (His Voice) is composed of cosmetic advertisement videos that feature male K-pop stars, mostly targeted towards female consumers. Revealing the complexity of gender dynamics accompanied by the recent trend of pretty men, the work takes a closer look at the representation of desire and body in the East Asian culture through the lens of mass media.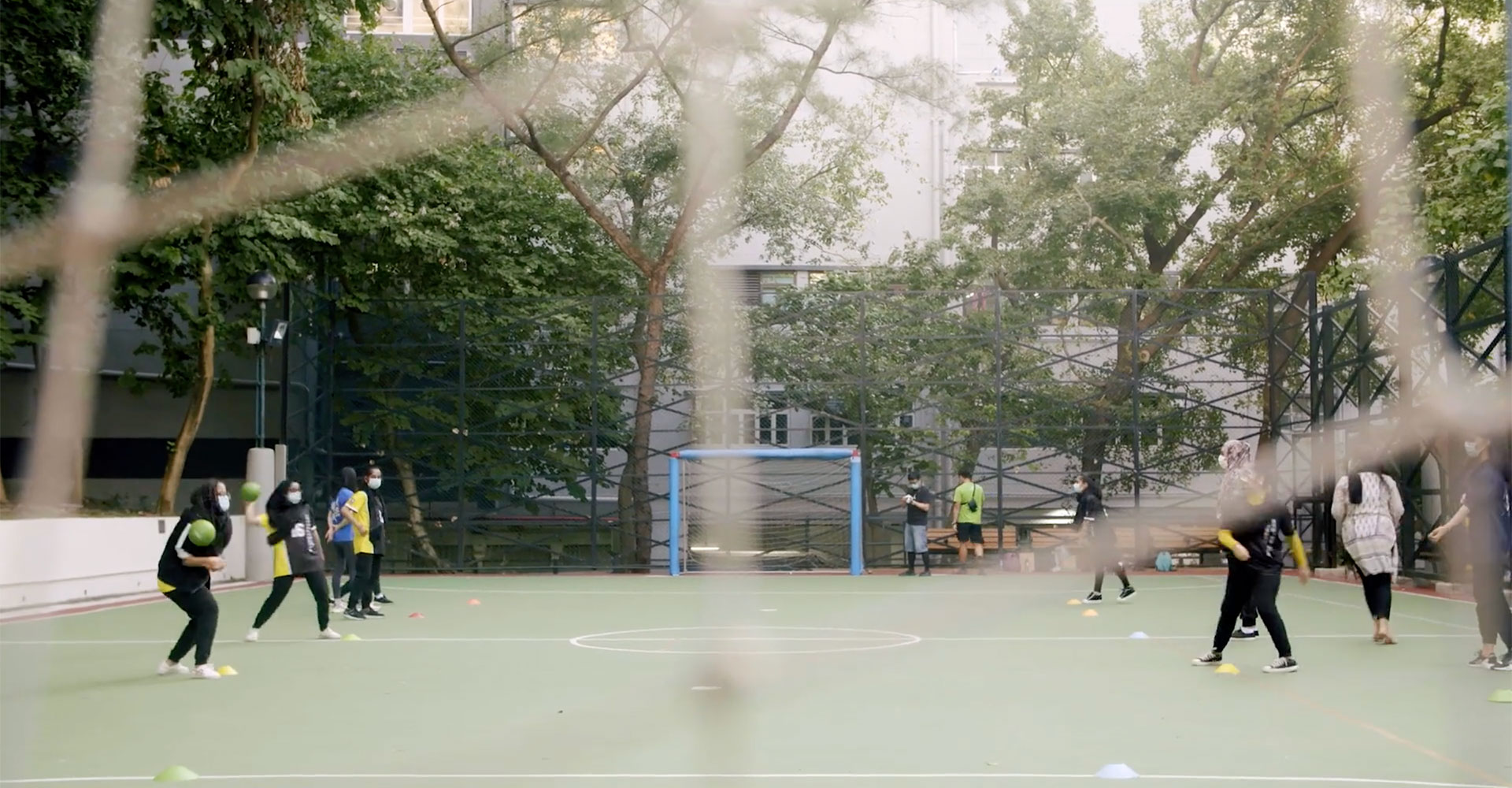 Their Starry Night by Chu Hoi-Ying / 24min 21 sec
Amidst the uncertainties brought on by COVID in 2021, a group of Pakistani teenage girls growing up in Hong Kong resumed their dodgeball team practice. Through dodgeball, some discovered the possibility of sports coexisting with their religion; some learned more about women's rights, while some explored the differences between them and the older generations as well as their perception of identity.
---
About the filmmakers:
Thuy-Han Nguyen-Chi is a Milky Way-based artist whose practice mutates in and out of sculpture, installation, performance, moving image, and interdisciplinary research. In search of possibilities of feminist worldmaking, her work explores imaginaries of freedom at the intersection of film-making and film theory, documentary and fiction, personal/prosthetic memory and individual/collective histories. Having studied Fine Arts at the Städelschule and Film at the School of the Art Institute of Chicago, she is currently pursuing PhD research in Film at the University of Westminster. Thuy-Han's work has been presented in both the art and cinema context, including Akademie der Künste, Berlin; Atletika, Vilnius; Belvedere 21, Vienna; De Appel, Amsterdam; Gene Siskel Film Center, Chicago; Kunsthal Charlottenborg, Copenhagen; Museum für Moderne Kunst, Frankfurt; Nottingham Contemporary, Nottingham; Sàn Art, Saigon; Villa Medici, Rome; Whitechapel Gallery, London; the 12th Berlin Biennale, Berlin; the 12th BlackStar Film Festival, Philadelphia; the 20th Copenhagen International Documentary Film Festival, Copenhagen; the 60th New York Film Festival, New York; among other spaces. She is working on her first feature-length film.
Drawn to themes of human emotion and fantastical concepts, Kathleen Bu is a young Singaporean filmmaker who threads each story she encounters with empathy and a little bit of madness. Since graduating from Film, Sound & Video Ngee Ann Polytechnic in 2019, Kathleen has made several short films. Most notably, her thesis film Lady E's Wedding Revenge Plan (2019) was awarded Best Live Action, Director & Editing at Singapore's National Youth Film Awards 2020. Kathleen was also a panelist at SGIFF's Film Youth Jury & Critics 2020 where she wrote film critiques and judged for the Southeast Asian Short Film Competition. Her first horror short You Will See, is mentored by award-winning Malaysian filmmaker Bradley Liew. It premiered at the Bucheon International Fantastic Film Festival 2022. In her spare time, you can find Kathleen reading Haruki Murakami's books or watching vastly different film genres; all while diligently logging them on Letterboxd.

Moe Myat May Zarchi (b.1994, Myanmar) is a filmmaker, musician and a lens-based media artist. Her short films have been screened at International Short Film Festival Oberhausen, Vienna Shorts, Women Make Waves Int'l Film Festival and so on. Her films have won awards at Singapore International Short Film Festival (SGIFF), Bangkok Asean Film Festival (BAFF), UK Asian Film Festival and Vesoul International Film Festival of Asian Cinema (FICA). Her recent short film The Altar just won the Arte Award at Kurzfilm Hamburg in 2023. She was also nominated as a finalist in Julius Baer Next Generation Art Prize in the category Moving Image and was awarded Prince Clause seed awards for emerging artist. In most of her works, Moe loves to explore the metaphysical, identity, femininity and personal aspects in storytelling through innovative use of visuals and sound. She is also the founder of '3-ACT', a cinema magazine and a film education initiative, to support narrative storytelling in the film community in Myanmar. She also co-founded an interdisciplinary arts initiative called 'MATTER audiovisual lab' to interconnect innovative different forms of art and other disciplines.
Minkyung Choi is a South Korean visual artist, currently based in Seoul. Based on video and performance, often engaging in collaborations with other women, Choi's works explore the issues of image and desire especially from her perspective as a woman. Choi has screened, exhibited, and took part in artist residencies around the globe including the 18th & 21st Seoul International New Media Festival, the 13th DMZ International Documentary Festival, Gyeonggi Creation Center, Esplanade (Singapore), Tokyo Art Space, Akiyoshidai International Artist Village (Japan), Khalil Sakakini Cultural Center (Palestine), Pier2 (Taiwan). Choi is a co-founder of East Asian feminist art activism group Tomorrow Girls Troop.
Chu Hoi-ying graduated with a Bachelor's degree in Music from the Chinese University of Hong Kong, and a Master's degree in Fine Art from the Academy of Film of Hong Kong Baptist University, majoring in Film Production. Her directorial short film 3 Generations 3 Days received awards such as Best Director and Fresh Wave Award at the 2019 Fresh Wave International Short Film Festival, as well as Best Live Action Short Film at the 56th Golden Horse Awards. She is an alumna of Asian Film Academy in Busan in 2016, the Golden Horse Film Academy in 2019, Berlinale Talents and Bucheon Fantastic Film School in 2020. Subsequently, she received the mm2 Emerging Director Project mm2 Award.
For the rest of our Women in Film and Photography 2023 programme, visit here.