Five short films on the theme of Bodies by women filmmakers
Sat 16 Sep 2023, 2.30pm – 5pm
Curated by Phoebe Pua
Venue: Chapel Gallery, Objectifs
Rating: M18 (Some disturbing scenes and nudity)
Standard: $10 / Objectifs Members: $8 (please note that ID may be verified at the door)
TICKETS
In Asia, horror speaks in many voices. Antiphony aims to coax the echoes of existential dreams and dread to the fore by bringing together six short films penned and directed by women filmmakers. These works delve into the disquieting fracturing of bodies, languages, and psyches, presenting a vision of horror cinema in Asia that is as existentially unsettling as it is profound. The structure of the programme, which pairs films from different countries, is meant to create unlikely conversations and highlight unexpected transnational affinities. As each film calls to the other, a chorus emerges and amplifies harmonies that might otherwise go unheard.
– Phoebe Pua, Programme Curator 
The screening is part of Objectifs' annual Women in Film and Photography showcase.
For this programme, each film diptych will be immediately followed by/paired with a 10-minute response by Shelby Kho, Sasha Han, and Benjamin Yap respectively, who were participants in SGIFF's Youth Critics Programme 2022. The screening will then wrap up with a closing statement by Phoebe Pua, the programme's curator.
---
Antiphony: Voices, Faces, and Existential Horror in Asia
1. Waste
The first pair, Call Me Mrs Chan and Diary of Cattle, presents an unflinching examination of waste and its permanence. With viscerally pungent imagery and unwavering attention, these films compel the spectator to witness the afterlife of our cast-offs and the souls who glean life from them, whether through repetitious labour or meager sustenance. Coaxed along by Mrs Chan's persistent voiceover and the silent stares of cattle, these films will burrow into and linger in your gut.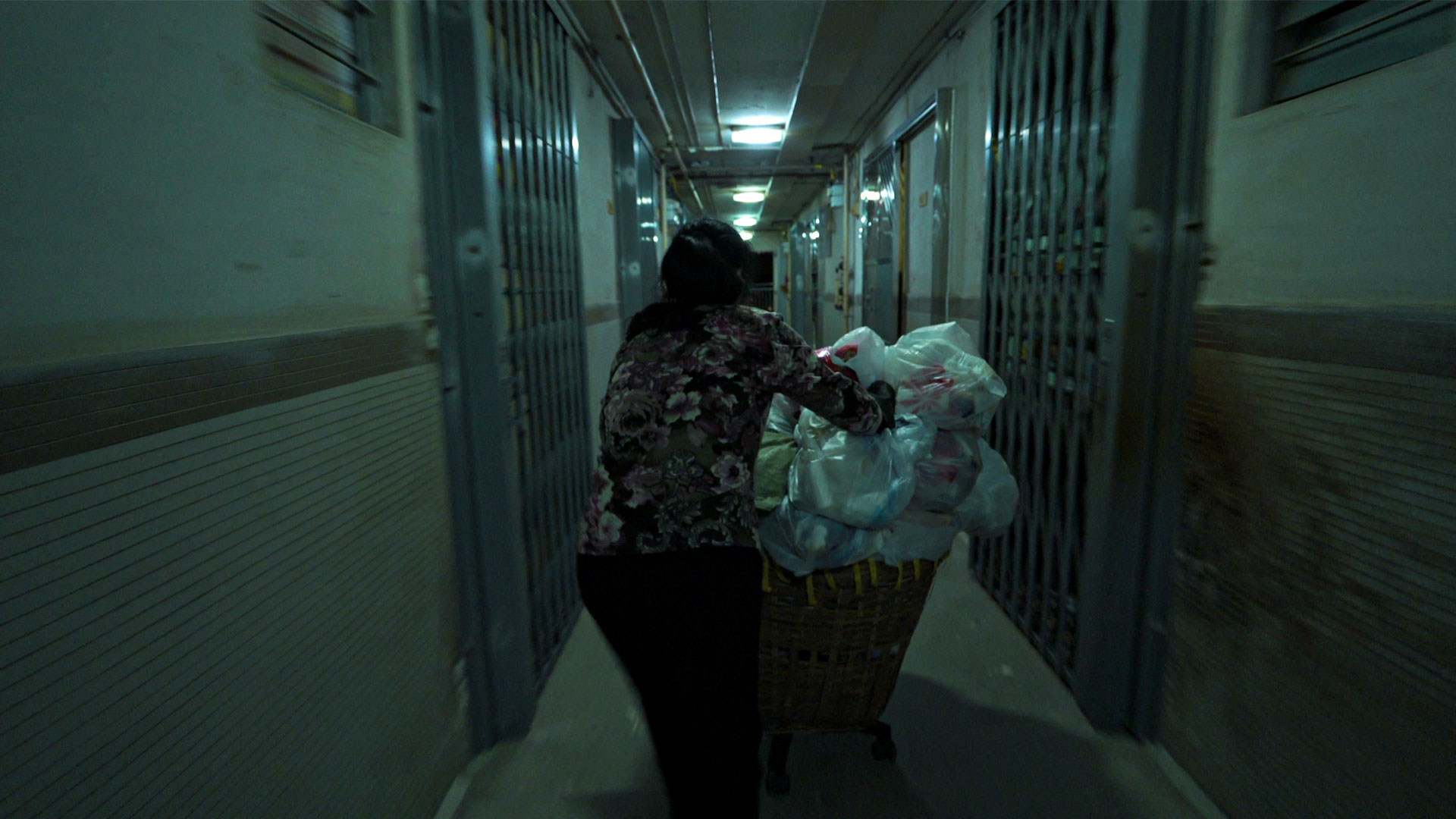 《叫我陳太》Call Me Mrs Chan by Chan Hau Chun and Chui Chi Yin / PG / 16min
No one knows the slope of a refuse chute, the angle a worker bends to pick up a garbage bag. No one heard the noise from the refuse room, is it the glass broken or the worker fallen? 10 years of collecting the waste, being disrespected, having a sore waist and an aching back. It is a degrading job, but I will still go on.

Diary of Cattle by Lidia Afrilita & David Darmadi / PG / 17 min 31 sec
Every morning hundreds of cows are herded to a landfill site. They make it their home; they eat, nap, play, and mate here while having to keep themselves safe from the excavators and bulldozers that plow around the site. If not careful, a cow might lose its life here, killed by the heavy machines or trapped under tons of trash. Despite all the risks, this practice has been around for many years as their owners save the trouble of looking for pasture and instead rely on human food waste to feed them. While some cows are lucky enough to have a barn to return to in the afternoon, some have to spend the night here because the owner lives far away from the site. Regardless, all these rubbish-eating cows will share the same destiny under the butcher's knife.
2. Split
The second pair, Persona and Dikit, share an experimental approach to female identity and monstrosity. They interrogate the self, oscillating between the familiar and the grotesque, and prompt re-evaluation of feminine self-perception. To watch these films is to witness spirited acts one commits against one's own inner child.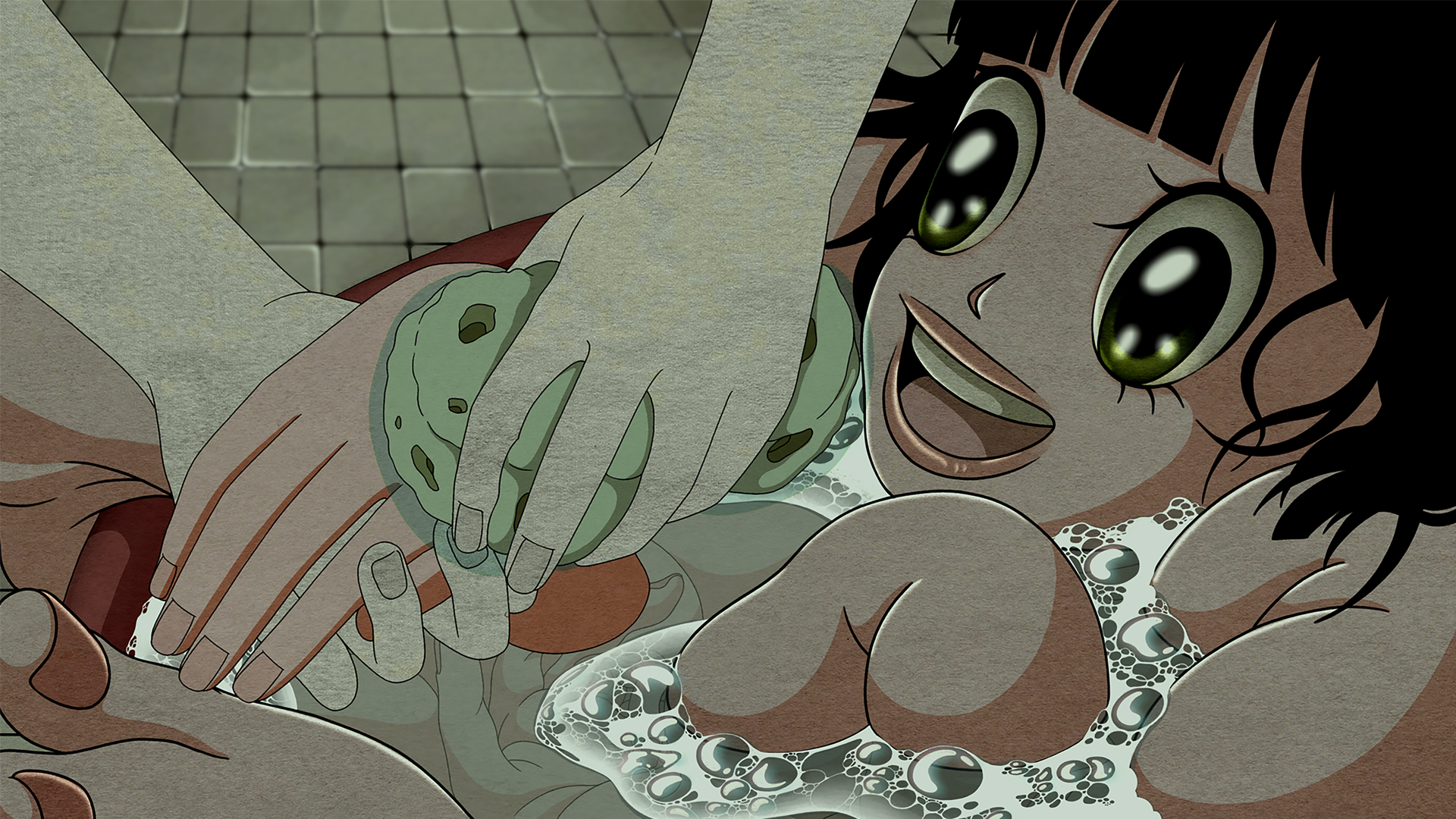 Gakjil (Persona) by Moon Sujin  / NC16 / 6min 45sec
The process of being encroached by the persona.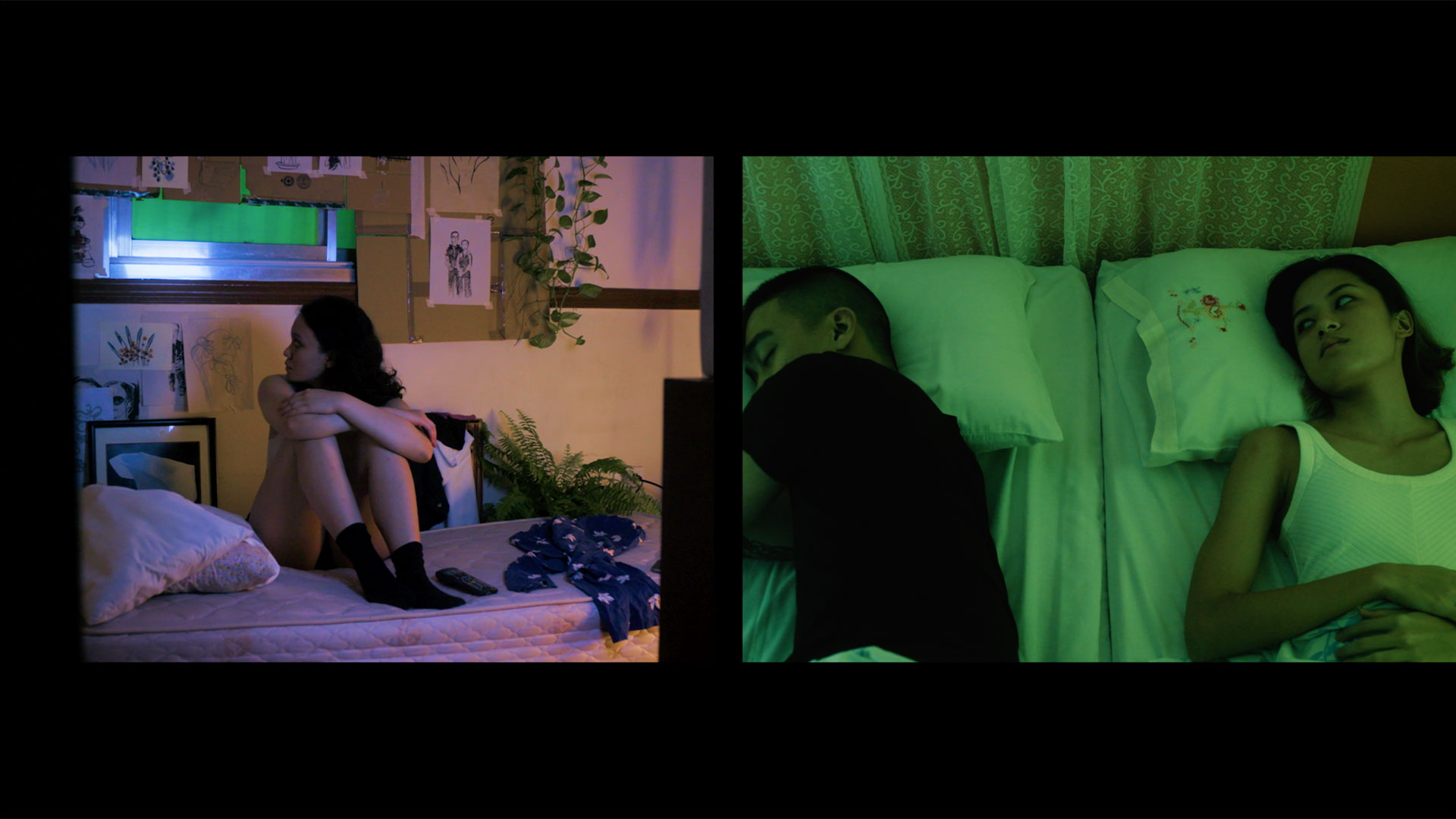 Dikit by Gabriela Serrano / PG13 / 16 min
Living in isolation and yearning for human connection, a woman afflicted with a dark curse develops an obsession with her new neighbours: a young couple with a secret of their own. As the days pass, she begins to witness happenings between them that ultimately force her to confront her monstrous nature, and perhaps even save a life in the process. Loosely based on a lost silent film by Jose Nepomuceno, Dikit reimagines a classic Philippine folklore tale into a contemporary diptych of feminine bodies, rage, and freedom.
3. Bodies
The third pair, Nameless Syndrome and Vinegar Baths, depict women's bodies in medical facilities. Subject to invasive practices of examination, the female body has its boundaries repeatedly interrogated and disrupted. The films begin with rituals of examination, unfold in sonic mastication of the female body, and end with desperate searches for legibility in medical diagnoses.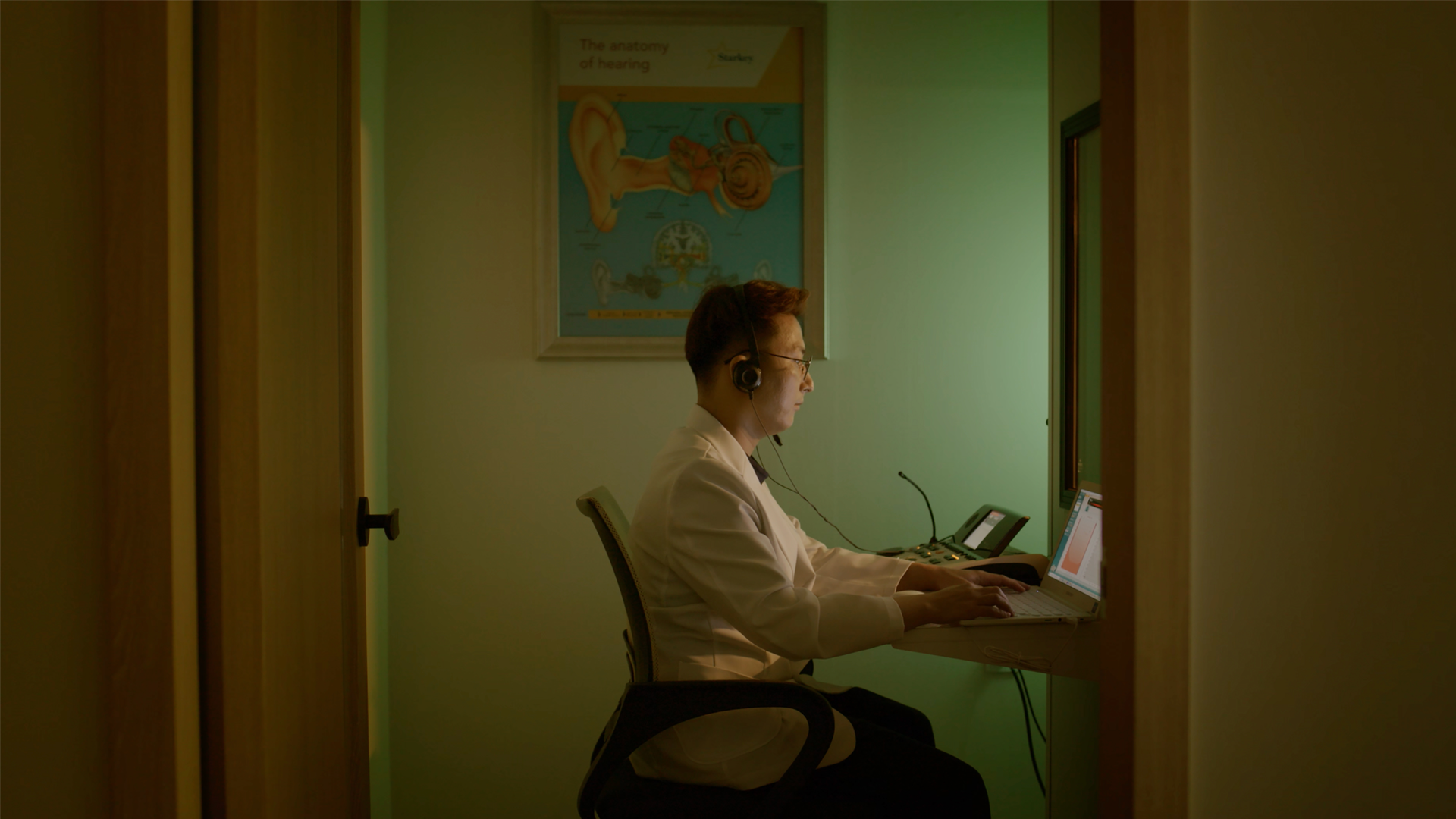 Nameless Syndrome (patch version) by Cha Jeamin / NC16 / 24min
Nameless Syndrome (patch version) concerns the constant reduction of the self through digitization. Often unidentifiable illnesses are dismissed as trivial or psychological, yet there is a growing number of women suffering from conditions that are overseen by society that holds medical science as the ultimate truth. Rather than relying on body imaging during diagnoses for such patients, it is more important to listen the patients' particular use of language. Medical imaging does not always guarantee empirical veracity.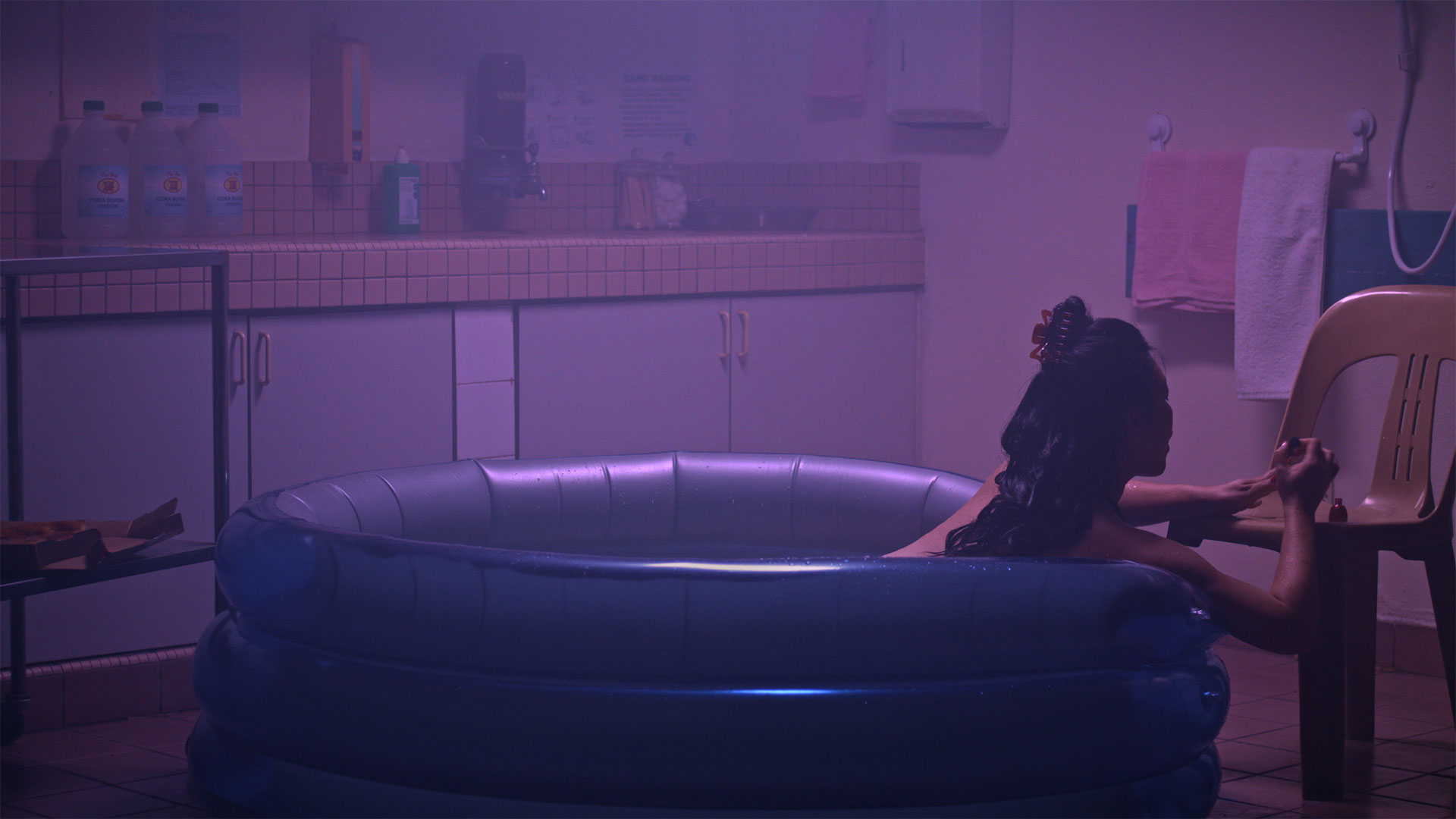 Vinegar Baths by Amanda Nell Eu / M18 / 14min
A tired and overworked nurse at the maternity ward finds joy when she is alone roaming the hospital corridors at night. It's the time when she can finally eat.
---
About the filmmakers:

Moon Sujin (b.1996, South Korea) graduated from Korea National University of Arts of Animation in 2022.

Gabriela Serrano is a director, editor, and audiovisual artist from Manila. She is interested in deeply introspective women's stories that deconstruct forms and reimagine futures in her native Philippines. She holds a degree in Multimedia Arts and is an alumna of the Ricky Lee Scriptwriting Workshop.
She was named one of CNN Philippines' "Eight Emerging Directors to Watch Out For" when she made her directorial debut with Dikit (2021) winner of the Special Jury Prize and Best Director at the Cinemalaya Film Festival. It also screened at the Los Angeles Asian Pacific Film Festival, the Queer East Film Festival, and the Singapore International Film Festival, where it won the Special Mention Award. She is currently developing her first full-length Please Bear With Me, selected at Full Circle Lab, BIFAN B.I.G. It Project, and SGIFF Southeast Asian Film Lab, where it was recipient of the 2022 Fellowship Prize.
Cha Jeamin is an artist based in Seoul whose practice spans film, performance, installation, and writing. Cha's work deals with the relationship between the psychological, emotional, and physical. She approaches the reality of individuals through processes of field studies and notes personal interviews of hard-to-articulate experiences. Cha has participated in numerous group exhibitions and festivals, including Singapore Biennale; Leeum Museum of Art; Asian Culture Center; Film at Lincoln Center; KADIST; Barcelona Museum of Contemporary Art; National Museum of Modern and Contemporary Artl; Gwangju Biennale; Seoul Museum of Art Biennale Mediacity; Berlin International Film Festival; International Short Film Festival Oberhausen; DMZ International Documentary Film Festival; DOOSAN gallery; KUKJE gallery.
Amanda Nell Eu is a graduate from the London Film School. Her short film It's Easier to Raise Cattle premiered in competition at the Venice International Film Festival and received a Special Mention at the International Short Film Festival Clermont-Ferrand. Amanda is an alumni of the Berlinale Talent Campus and Locarno Filmmakers Academy. In her work, she explores the female body and identity within the cultural context of Southeast Asia. Tiger Stripes is her debut feature film. It was the Grand Prix winner of Semaine de la Critique in the 2023 Cannes Film Festival.
David Darmadi is a filmmaker currently based in Padang, West Sumatera. His work has screened at international festivals such as Europe On Screen, OK.Video Jakarta International Video Festival, Documentary Film Festival Jogjakarta, Australia, ARKIPEL – Jakarta International Documentary and Experimental Film Festival, Images Festival Toronto, and Aarhus Kunstbygning Center Denmark. His project Diary of Cattle won the Tribeca Film Institute Grant and Distribution at Docs By The Sea 2018.
Lidia Afrilita has a background in documentary, linguistics, and education. In addition to being a language teacher, she currently runs a learning center in a rural area in Jambi, and helps manage the Ingatan Visual project. Her first documentary, Padang In Carnival, a short film about decorative public transportation in Padang, West Sumatera, screened at several local film festivals in Indonesia, and at Umakart Gallery in the Czech Republic in 2010. Her project Diary of Cattle won the Tribeca Film Institute Grant and Distribution at Docs By The Sea 2018. She was granted a sponsorship to attend the Sheffield Film Festival 2018 by the British Council in June 2018.
Chan Hau Chun graduated from the School of Creative Media of City University and she now lives in Hong Kong.
Chui Chi Yin is attracted by cinema and tries to make different attempts at it.
---
About the curator and speakers:

Phoebe Pua is a recovering academic and an independent film programmer specialising in Southeast Asia. Her academic writing has been published in journals such as Feminist Media Studies, Language in Society, and Discourse, Context, and Media. She has collaborated on film programs with NUS Museum and Objectifs Centre for Film and Photography in Singapore, and the Museum of Contemporary Art Busan in South Korea.
Sasha Han seeks to reify the fugitive effects of looking through language. Broadly, her interests lie in the circulation of images in Southeast Asia and its potential for resistance. She has worked with HBO Asia and the Singapore International Film Festival, and has been part of film critics programmes in Singapore and Udine, Italy. Her writings have been published by the Asian Film Archive, Eastern Kicks, Singapore Film Society and Sinema.
Shelby Kho is a writer, director, and editor who enjoys personifying feelings, and operating intuitively.
Benjamin Yap is a filmmaker and film critic. He co-hosts Deep Cut: A Film Podcast, which features deep-dive discussions on independent, arthouse, and world cinema. He was the recipient of the Youth Critic Award at the 33rd Singapore International Film Festival. In the daytime, he preserves films at the Asian Film Archive.
Sasha, Shelby, and Benjamin are alumni of the 2022 Youth Critics Program at the Singapore International Film Festival where Phoebe was Mentor and Editor. Their writing is collectively published in the inaugural issue of Atlas and is available to read online.
---
For the rest of our Women in Film and Photography 2023 programme, visit here.