Charting a family's journey, alongside Singapore's development
By Ore Huiying
Curated by Zhuang Wubin
Chapel Gallery, Objectifs
29 Jul to 29 Aug 2021
Free admission 
Exhibition Opening (Extended Hours): Thu 29 Jul, 12pm to 9pm
We Were Farmers: A Conversation with Ore Huiying, Zhuang Wubin and Terence Heng
Wed 18 Aug, 8pm to 9pm (Singapore time), online via Zoom

We Were Farmers: Planting Workshops with Ore Huiying
Sat 21 Aug (2 sessions), at Objectifs
Ore Huiying's family have been farmers for generations, from the 1960s till 2020.
We Were Farmers is the culmination of her 12-year personal project documenting their experience and resilience, and a commentary on changing agricultural practices and urban development in Singapore, through photography.
The multimedia exhibition and photobook of the same title both comprise archival photos from family albums, text and video, in addition to Ore's images, which reflect her position as a participant-observer: both as a documentary photographer, and as a member of the family.
We Were Farmers depicts the hopes, dreams and memories that tie Ore and her family together. It is a poignant tribute to not only the family farm, but also where her understanding of community and tradition, and sense of self, come from.
The photobook is available for sale via our online store.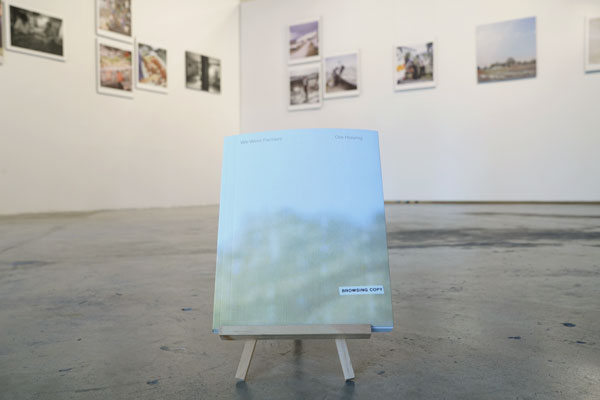 ---
About Ore Huiying
Ore Huiying is a documentary photographer from Singapore. Having been uprooted from a rural to an urban environment as the country underwent development, she is drawn to narratives of people and places affected by development in Southeast Asia.
Ore completed her Masters of Arts in Photojournalism & Documentary Photography at the London College of Communication in United Kingdom in 2010. She has held solo exhibitions at Objectifs, Icat gallery in Laos, and at the Angkor Photo Festival in Cambodia, and has participated in numerous group shows.
Ore's accolades include a nomination for ICON de Martell Cordon Bleu (2013), the Documentary Award in the Invisible Photographer Asia Awards (2018), recognition by the World Press Photo 6×6 Global Talent Program (2018), and a National Geographic Grant (2019) to continue her work examining the impact of Chinese-built dams on the Mekong River.
Apart from working on personal projects, Ore does commissioned work for international publications like The New York Times, Washington Post, Bloomberg, Le Monde and Getty Images, as well as for NGOs and commercial clients.
About Zhuang Wubin
Zhuang Wubin is a writer, curator and artist. He received his PhD by Published Work (Research–Photography) from University of Westminster, London, in January 2021.
As a writer/curator, Zhuang focuses on the photographic practices of Southeast Asia and Hong Kong. He is interested in photography's entanglements with modernity, colonialism, nationalism, "Chineseness" and the Cold War. His fourth book Photography in Southeast Asia: A Survey (2016, NUS Press) and received the J Dudley Johnston Award and Honorary Fellowship from the Royal Photographic Society of Great Britain in 2019. A Chinese translation was published in 2019 by VOP BOOKS, Taipei.
As an artist, Zhuang uses photography and text to visualise the shifting experiences of living in the shadows of Chineseness across Southeast Asia.
He has made presentations, exhibited work, curated shows, taught classes at and received grants from numerous prestigious international institutions, festivals, and organisations.
About Terence Heng
Terence Heng is a Senior Lecturer in Sociology at the University of Liverpool, United Kingdom. He is the author of three books, including Visual Methods in the Field (Routledge 2016), Of Gods, Gifts and Ghosts: Spiritual Places in Urban Spaces (Routledge 2020) and Diasporas, Weddings and the Trajectories of Ethnicity (Routledge 2020). His research ambulates through the intersections of cultural geography, visual sociology and photographic practice, investigating diasporic Chinese identities, sacred space-making amongst Chinese Singaporeans, and visual methods.
Supported by: