A multimedia project by Anaïs López
A multimedia project by Anaïs López
Chapel Gallery, Objectifs
15 Apr to 30 May 2021*
Free admission
Extended Hours: Thu 15 Apr, 12pm to 9pm
Panel Discussion: Cross-Media Storytelling & Collaboration
Featuring Anaïs López, Eefje Blankevoort and Sonny Liew
Wed 19 May, 7.30pm to 9pm online, via Zoom
Cross-Media Project Sharing with Anaïs López and Eefje Blankevoort
Thu 20 May, 7pm to 9.45pm online, via Zoom
Vew photos of the exhibition via the slideshow below, and watch the videos featured in the exhibition here.
---
The Migrant is a fable-like narrative grounded in facts, told through the character of Mynah and following his journey from his introduction into Singapore as a highly prized songbird, to his ultimate persecution when his voice changed.
Through audio, video, text and photography, López explores not only the history of the Javan mynah in Southeast Asia and how it acquired its reputation as a pest with a loud, raucous call, but also depicts the complex relationships between humans and animals, the consequences of rapid urbanisation, and the position of the unwanted outsider.
Panel Discussion: Cross-Media Storytelling & Collaboration
Featuring Anaïs López, Eefje Blankevoort and Sonny Liew
Wed 19 May, 7.30pm to 9pm online, via Zoom (Register here)
Hear from Anaïs López, Eefje Blankevoort from production company Prospektor and the renowned Singaporean comic artist Sonny Liew (The Art of Charlie Chan Hock Chye), who produced illustrations for the photobook version of The Migrant. They will discuss their experience working together and on other successful cross-media collaborations.
Cross-Media Project Sharing with Anaïs López and Eefje Blankevoort
Thu 20 May, 7pm to 9.30pm online, via Zoom (Register here)
Register to observe this session featuring invited artists from Singapore, who are working on cross-media projects involving photography, in conversation with Anaïs López and Eefje Blankevoort of The Migrant. The artists include Mysara Aljaru, Dave Lim, Adar Ng, Grace Baey and Tay Tsen-Waye. They will share their projects and exchange ideas and feedback. Members of the public will gain insights into the speakers' diverse practices and how to meaningfully take advantage of the possibilities of cross-media collaborations.
---
Exhibition photos
---
About Anaïs López
Anaïs López is a visual artist and storyteller based in Amsterdam who works with still and moving images to investigate how people live in cities. Besides working for magazines as an independent photographer, she makes documentaries about things that matter to her. Her current practice is often collaborative, and consciously chooses to communicate to audiences through novel presentation forms and platforms such as books, interactive web documentaries, radio documentaries and live performance.
López is also the co-founder and co-director of Docking Station, a photography platform in Amsterdam that helps international photographers to move their stories forward, by connecting them to experts from different fields.
About Eefje Blankevoort
Eefje Blankevoort studied History at the University of Amsterdam. Between 2002 and 2006 she regularly spent time in Iran where she studied, compiled an archive for the International Institute of Social History and worked on her book Stiekem kan hier alles (You can do anything here in secret). Since then, she has developed into an all-rounder in journalism, writing articles and books, as well as creating interactive projects, exhibitions and documentary films. She is co-founder and director of documentary production agency Prospektor.
About Sonny Liew
Sonny Liew is a graphic novelist whose work The Art of Charlie Chan Hock Chye was a New York Times and Amazon bestseller, and the first graphic novel to win the Singapore Literature Prize. Other works include The Shadow Hero (with Gene Luen Yang), Doctor Fate (with Paul Levitz) and Malinky Robot, as well as titles for Marvel Comics, DC Comics, DC Vertigo, First Second Books, Boom Studios, Disney Press and Image Comics. He has won three Eisner Awards for The Art of Charlie Chan Hock Chye.
Acknowledgements:
The Migrant is made possible with the support of: Creative Industries Fund NL, Nederlands Fotomuseum, Erasmus Huis, Marinus Plantema Foundation and the Embassy of the Kingdom of the Netherlands.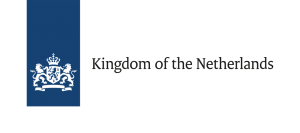 Press:
TimeOut Singapore: The Migrant
ArtsEquator: Cakap-Cakap: Interview with Anaïs López for The Migrant
Plural Art Mag: "The Migrant" at Objectifs is a dark fable served with charm
The A List: An art exhibition starring the mynah bird