SHROUD BY HASAN ELAHI
Works from Hasan Elahi's self-surveillance project "Tracking Transience"
Hasan Elahi: Hiding in Plain Sight
Artist Talk: Wed 9 Sep 2020, 9pm SGT (UTC/GMT+8)
Thank you for joining us for the talk! Please stay tuned for our artist talk recap! 
In this online talk, artist Hasan Elahi will speak about the ideas behind his ongoing site-specific installation at Objectifs, Shroud, and his artistic practice, which looks at ideas of surveillance and migration.
Such issues have gained relevance with the impact of Covid-19, where many have relied on digital devices and social media to stay connected to our community. How do we navigate the increasing porousness between the digital and the real? How can we grapple with the technologies that allow us to generate and consume thousands of images, often at the expense of our privacy?
Come by to view Shroud at the Objectifs Courtyard till 30 Sep!
===================================
Stories That Matter Exhibition: Shroud
By Hasan Elahi
5 Mar to 1 Nov 2020
Objectifs Courtyard
Admission is free 
After an erroneous tip called into law enforcement authorities in 2002 subjected Hasan Elahi to an intensive investigation by the United States' Federal Bureau of Investigation, he underwent months of interrogation before finally being cleared of suspicion. After this harrowing experience, Elahi conceived Tracking Transience and opened just about every aspect of his life to the public.
Tracking Transience questions the consequences of living under constant surveillance. This site-specific installation comprises thousands of images from the project, which continuously generates databases of imagery that tracks the artist and his points of transit in real-time.
In displaying the images on hoarding erected along the side of the Chapel Gallery at Objectifs, Shroud further considers issues surrounding surveillance. Hoarding is a familiar sight in Singapore, given the high rate of urban renewal in the country. In Shroud, hoarding simultaneously conceals and reveals, by obscuring part of the building, while baring its base architectural features through the artwork. Similarly, the work invites its audience to consider notions of hiding in plain sight – Elahi's extensive image tracking project industriously documents his meals, locations and activities, yet reveals surprisingly little about the artist himself.
Viewed in today's image-driven, social media heavy context, Shroud also makes allusions to the commodification of images and big data. It examines issues of power in the collation and dissemination of information, and questions our ability to manage privacy through the images we generate and consume. 
About Hasan Elahi
Hasan Elahi is an artist whose work examines issues of surveillance, citizenship, migration, transport, and the challenges of borders and frontiers. His work has been presented in numerous exhibitions at venues such as SITE Santa Fe, Centre Georges Pompidou, the Sundance Film Festival, the Gwangju Biennale, and the Venice Biennale. His work is frequently in the media and has been covered by The New York Times. Forbes and Wired and has appeared on Al Jazeera, Fox News and The Colbert Report.
Elahi has spoken about his work to a broad range of audiences such as Tate Modern, Einstein Forum, the American Association of Artificial Intelligence, the International Association of Privacy Professionals, TED, and the World Economic Forum. His recent awards include a Guggenheim Fellowship, an Alpert/MacDowell Fellowship, grants from Creative Capital, Art Matters Foundation and the Doris Duke Foundation for Islamic Art, and he is a recipient of a Hugh M. Hefner First Amendment Award. He is currently Professor and Director of the School of Art at George Mason University and lives and works outside of Washington, DC.
Press:
The Straits Times: Arts Picks (5 Mar 2020)
---
Stories That Matter: Who Cares – Programme
:: Stories That Matter Workshop: Saturdays, 7 to 28 Mar
:: Screenings: 4 to 7 Jun 2020
Postponed due to COVID-19; email us at info@objectifs.com.sg to be informed of the new dates
Supported by: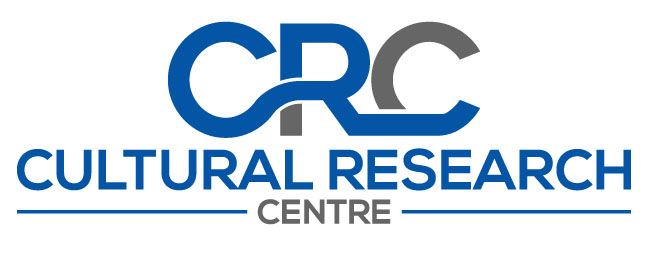 ---