A discussion about the historical aspects of the film, camp and Cold War aesthetics and the intersection between postcolonialism and the notion of queer filmmaking
Objectifs Film Club: Red Aninsri; Or, Tiptoeing on the Still Trembling Berlin Wall by Ratchapoom Boonbunchachoke
In collaboration with un.thai.tled Film Festival Berlin
Thu 2 Dec 2021, 8pm to 9pm (Singapore Time)
This event will be held online, via Zoom.
Free admission, donations are welcome
Please click here to read a recap of the session on our journal.
---
Join us online for this special edition of the Objectifs Film Club session, presented in collaboration with un.thai.tled Film Festival Berlin.
Red Aninsri; Or, Tiptoeing on the Still Trembling Berlin Wall is a queer espionage film made in the tradition of Cold-War-era Thai dubbed films. A ladyboy prostitute-cum-spy is assigned a mission to disguise as a cis-masculine gay man to acquire important information from a student activist.
This film club session will feature Sarnt Utamachote, a non-binary Thai filmmaker and curator, and filmmaker Ratchapoom Boonbunchachoke. They will discuss historical aspects of the film, camp and Cold War aesthetics and the intersection between postcolonialism and the notion of queer filmmaking.
Red Aninsri; Or, Tiptoeing on the Still Trembling Berlin Wall by Ratchapoom Boonbunchachoke is exclusively available to watch for free on the Objectifs Film Library from 22 Nov to 2 Dec 2021, 2200h (SGT). Please note this event does not include a live screening of the film; attendees are encouraged to watch it prior to the online session.
Click on the image below to watch Red Aninsri; Or, Tiptoeing on the Still Trembling Berlin Wall.
---
How to join the online film club:
1. Please register via the button above. You will receive an email from Objectifs to confirm your spot in the session. The Zoom link will be sent to registered participants on Wed 1 Dec.
2. Objectifs will 'photograph' (e.g. screenshots) and audio/video record this online discussion for the purposes of documentation. We require participants to enter the Zoom call using the same name they have registered with so we may check against the registration list. You may subsequently change your username and switch off your device's camera if you would prefer not to be photographed or recorded. We will make an announcement about this before we start any documentation.
3. Objectifs is committed to maintaining a safe and inclusive space for this online discussion. By registering for this session, participants agree to abide by the following guidelines:
Treat all people with courtesy and respect.
Harassment/discrimination of sexual, physical, vocal, emotional or any other nature based on gender, gender identity and expression, age, sexual orientation, ability, physical appearance, race, ethnicity, or religion are not appropriate.
While this is a free event, please consider donating to Objectifs if you are able to. Your contribution goes directly to supporting our programmes, and the freelancers and artists we work with during this difficult time.
MAKE A DONATION
---
About the speakers:
Sarnt Utamachote is a nonbinary Thai filmmaker and curator. They are a co-founder of un.thai.tled, an artist collective from the German-Thai diaspora, with whom they curated the un.thai.tled Film Festival Berlin (2019 onwards) and Beyond the kitchen: Stories from the Thai Park (2020). Having been selected participants at Young Curators Workshop at Berlin Biennale 2020 and Whole Life Academy at HKW 2021, their research interests focus on Southeast Asian diaspora and postcolonial relationships with Germany during the Cold War period. Their video installation I Am Not Your Mother (2020) was exhibited at the International Film Festival Rotterdam and their short film Soy Sauce (2020) was screened at OutFest Fusion LA, Xposed Berlin, and Queer East London 2021, among others. Currently they work as a programmer/selection committee member for Xposed Queer Film Festival Berlin (2022-) and International Short Film Festival Hamburg (2022-).
Ratchapoom Boonbunchachoke is a Thai filmmaker of Teochew-Hainanese descent, born, brought up and based in Bangkok. He graduated from the film department of Chulalongkorn University. He works full-time as a scriptwriter for a studio, writing commercial features and television series. He also works as a film lecturer and critic. In 2020, Ratchapoom was selected as a part of Berlinale Talents. His recent film Red Aninsri; Or, Tiptoeing on the Still Trembling Berlin Wall (2020) was selected to be in Pardi di Domani at Locarno 2020 which was awarded by Junior Jury, the Best International Short Film award, among other international acclaims.
---
About the Objectifs Film Library:
The Objectifs Film Library is a new initiative by Objectifs that aims to be a resource for film lovers in Singapore and the region. Currently, the collection is focused on short films from Southeast Asia.
Users will be able to rent some of these films to watch in the comfort of their homes, and a wider selection is available exclusively at our centre later this year (depending on the Covid-19 situation).
Access the Objectifs Film Library here.
The Objectifs Film Library is supported by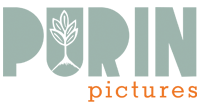 ---