Personally Speaking: Deanna Ng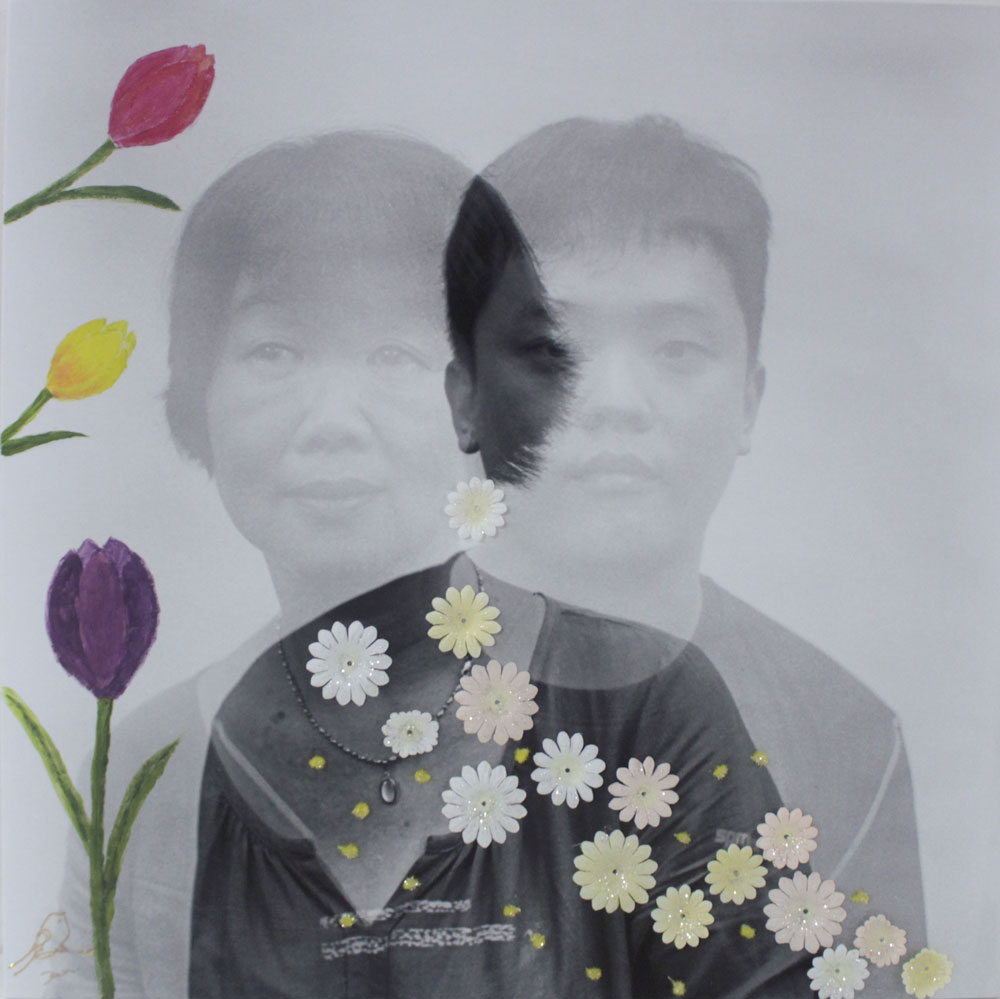 Yours Truly
By Deanna Ng
I worked with a group of parents, mostly mothers. They are caregivers to their children, who are aged 18 and above and have moderate to severe autism. People with moderate to severe autism have fewer opportunities to find employment in our society. Most of them require round-the-clock care. Their parents constantly watch over them.
This series of artworks is a collaborative effort between the parents and myself. I photograph the parents and their children in a double exposed image. The idea of a double exposed image came about as caregiving is an endless task. These people with autism need constant attention from their parents. What happens when they are not together? Does the caregiving stop?
The parents were invited to paint and draw on the canvas printed with their image. This is to express their challenges, dreams and hopes for their children and themselves.
About the artist
Deanna is an independent photographer, artist and educator. She was one of Asia's emerging talents profiled on Nikon's "Through Asian Eyes" campaign in 2011. In 2015, she was one of 60 artists included in the book Singapore Eye—Contemporary Singapore Art.
Acknowledgements
Thank you to the caregivers who made this work possible: Tonia Chan, Choo Kah Ying, Lily Chow, Koh Soek-Ying, Peng Wei Yan, Tan Ah Yaw, Tong Mei Leng
Special thanks to Chen Jing Jing, Carolyn Chew and Benedict Wang
Find out more: St Andrew's Autism Centre