A Solo Exhibition by Lui Hock Seng
Lower Gallery, Objectifs
8 Feb to 11 Mar 2018
Tues to Sat, 12pm to 7pm / Sun, 12pm to 4pm
Admission is free
Opening Reception: 10 Feb, Sat, 230pm to 330pm 
Artist Talk: 10 Feb, Sat, 330pm to 430pm (Admission is free; RSVP via Peatix)
*Please note that the artist talk will be in Mandarin, with English translation.
Passing Time presents a slice of history through black and white photographs of Singapore from the 1960s to 1970s, captured by 80-year old self-taught photographer Lui Hock Seng.
Mr Lui's interest in photography started in the 1950s. Like many of his peers who were salon photographers, his subjects of interest ranged widely from streetscapes, to portraits, architecture and industry. He would take photos even while cycling to work, shooting river life by the Merdeka Bridge (then the link between East Coast via Nicoll Highway) and along the roads. The images presented reflect this documentation of daily life from the Teochew Market at Clarke Quay, to the old Tanah Merah Village and Redhill brick factory.
Although Mr Lui has not pursued photography professionally, he has taken part in several photo competitions over the years, winning awards such as an Associateship with the Amateur Royal Photographic Society (ARPS) of Great Britain (1963) and most recently, a 3rd prize (Colour) at the Kampong Glam Community Club (2016). He continues to take photographs to this day.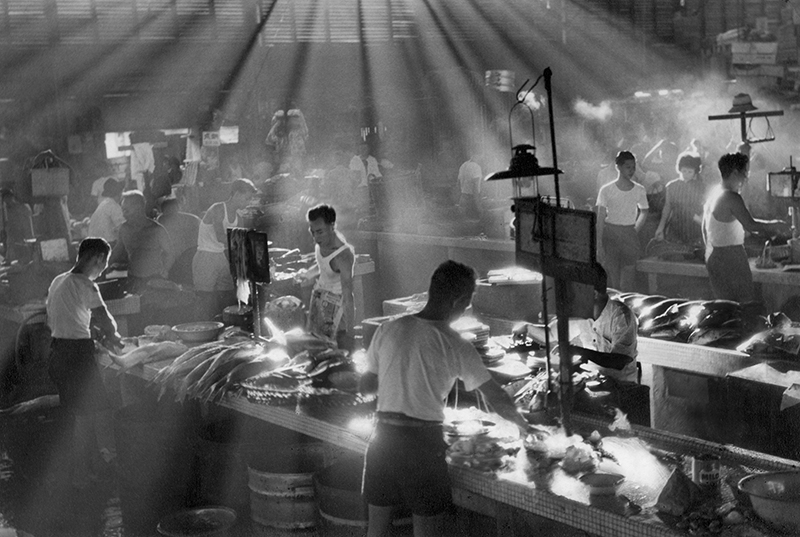 About Lui Hock Seng
Mr Lui Hock Seng, 80 years old has been taking photographs of Singapore since the 1950s. He is a self- taught photographer who has worked as a part time event photographer for weddings, dinners and funerals in the 60s. He was a member of the now defunct South-east Asia Photographic Society and has won several photography awards in the past. He is currently working as an office cleaner.