Objectifs' March 2020 artist-in-residence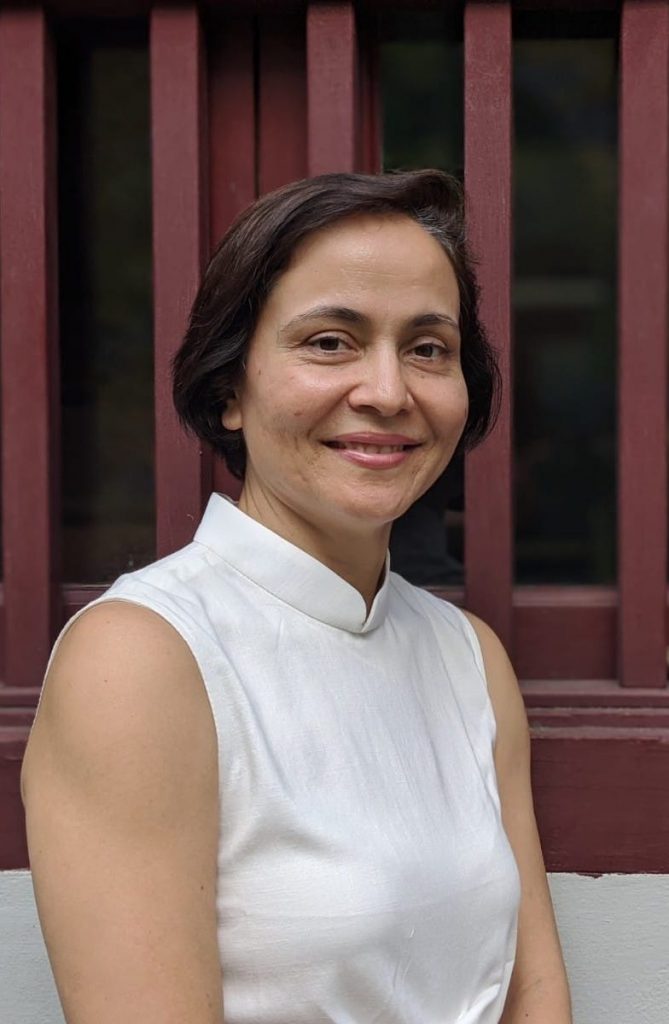 Objectifs is pleased to welcome visual artist Kanchana Gupta as the artist-in-residence for our
Objectifs Artist Studio Residency
programme in March 2020. The programme provides residents with valuable space to develop projects in a conducive environment. Objectifs spoke with Kanchana about her first foray into the medium of film, her interest in mainstream Indian cinema songs, and her learning points from the residency.
Read our interview here.
---
Kanchana Gupta (b. 1974) is an artist of Indian origin who lives and works in Singapore. She works with paint, installation and mixed media and has shown her works in three solo exhibitions and in many group exhibitions in Singapore and overseas. She completed an MA in Fine Arts from LASALLE College of the Arts, where she was the recipient of the Winston Oh Travel Award.
Kanchana's works are often not only poetic and sensuously painterly but also sculptural and object-based in nature as she manipulates the materiality of oil paint through multi-step processes and combines it with various social materials like jute and tarpaulin, revealing to the viewer not just visual, but emotional, complexities. Her works are not only an investigation of the behaviour of oil paint — to curl, crack, fold, tear, fragment, compress and leave residues — but also the spatial interaction of the occurring folds, cracks and tears. Her practice and works deploy materials and processes as a metaphor, as if they are a conscious manifestation of subconscious observations and experiences.
Her works are in institutional collection in Singapore and in private collections in Singapore, Indonesia, Malaysia, Thailand, Philippines, Japan, Hong Kong and the USA. (www.kanchanagupta.com)
During her residency, Kanchana will be working on a video project examining the camera gaze and the process of the construction of sensuality and desirability of a female body, in mainstream Hindi cinema songs.
Image credit: Kanchana Gupta