Watch Short Films from Southeast Asia
Opening hours*:
Tuesdays – Saturdays, 12pm – 7pm
Sundays, 12pm – 4pm
Closed on Mondays and Public Holidays
Fee:
Free for the first hour, with a $10 surcharge imposed for every subsequent hour or part thereof.
* Student concession rate: Free for the first hour, with an $8 surcharge imposed for every subsequent hour or part thereof. Please present your student ID when you come by to be eligible for the concession rate.
Booking:
Due to limited Macs available and safe distancing measures in place, kindly register for a slot via the form below at least 2 days in advance and await a confirmation email from our staff on the availability of the slot.
---
The Objectifs Film Library is an initiative by Objectifs that aims to be an educational and research resource for film lovers in Singapore and around the world. The collection is focused on short films from Southeast Asia, bringing attention to the importance of the short film medium and stories from the region.
Short films in the library are also available for rent online for a nominal fee, and a wider selection is available exclusively at Objectifs' premises at 155 Middle Road, S188977 by appointment only.
---
By registering for a slot, you agree to abide by the following terms and conditions:
1. Cancellations and Amendments
a) To inform Objectifs (Email: info@objectifs.com.sg / Tel: 6336 2957) should you wish to cancel your booking.
b) The visitor is not allowed to transfer the approved booking to any other party.
2. Usage Conditions
a) The booking is strictly limited to the person who registered. Should you wish to visit the Film Library with your friend, kindly ensure that your friend has registered via the form below.
b) You will be asked to present your NRIC / student ID to verify your age.
c) To be responsible for the cleanliness and neatness of the film library space during the period of usage. All waste and trash will be disposed of properly.
d) To ensure the proper care of any existing property and furniture (such as computers, furniture, books, etc). If damage is caused to any equipment that is the property of Objectifs due to your usage and handling, you will be liable for the cost of repair or replacement. Please check all equipment prior to your session, to ensure that they are in good condition.
e) Users are responsible for bringing their own headphones. Over-amplification of sound by electronic devices or AV equipment that may cause annoyance to other users of the Premises or Objectifs' neighbours is strictly prohibited.
f) All materials (books, magazines, etc) in the library are browsing copies only. Please do not remove any of the items. Should there be any missing items, you will be liable for the cost of replacement.
3. Copyright and Intellectual Property Rights
a) Please note that the films are meant for research viewing purposes only. You are not allowed to copy, duplicate or distribute any of the films.
4. Health and safety advisory on precautionary measures in response to COVID-19
a) Please note that as per the National Arts Council's latest Safe Management Measures, with effect from 1 Feb 2022, it is mandatory for all individuals aged above 12 to be fully vaccinated in order to enter Objectifs' premises, for all events regardless of group size, including for workshops. As such, all visitors will need to be fully vaccinated by 1 Feb 2022, excepting those who can show official proof of exception from these rules, such as for medical reasons.
b) To check in and out of Objectifs using the TraceTogether Token or App. In doing so, visitors declare that you:
Are currently not under a quarantine order, stay-home notice;
Have not had close contact with a confirmed COVID-19 case in the past 14 days;
Do not have any fever or flu-like symptoms.
c) To abide by the safe distancing measures in place at the centre, keeping a 1m distance from other visitors to the space.
d) To wear a mask at all times.
e) To practice good personal hygiene through frequent washing and sanitisation of hands.
f) To cover your mouth with a tissue paper when coughing or sneezing.
g) To seek medical attention immediately if you feel unwell.
h)  Objectifs reserves the right to:
Request that visitors who are feeling unwell should refrain from entering the premises for the health and safety of all our visitors and staff. This includes people with a fever of above 38°C, flu-like symptoms such as runny nose, cough, shortness of breath, or if they have been issued a leave of absence from their employer or school.
 Amend or revise any of the health and safety requirements according to Ministry of Health guidelines and the visitor agrees to comply with the revised T&Cs applicable at the relevant times.
Please refer to this link for a full list of our COVID-19 health and safety advisory.
The Objectifs Film Library is supported by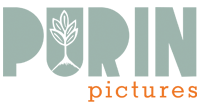 ---