In conjunction with the Singapore Night Festival
Date: 19 & 20 August 2016 (Friday and Saturday)
19 Aug:
9pm to 10pm /  Experimental Film x Music with Wu Jun Han
20 Aug:
7pm to 9pm /  Film and Photography Barter Market with Indigoism
9pm to 10pm /  Experimental Film x Music with Wu Jun Han
Admission: Free
Venue: Courtyard, Objectifs
While the evening away to the ambient tunes of sound artist Wu Jun Han as he creates an aural response to super8 short films by Gözde and Russel Zehnder. Film x Music aims to blur the lines between both mediums, drawing them together in a relaxed synergy for a unique visual and musical experience.
On Saturday, engage in some old fashioned bartering with some friendly vendors at the Barter Market! Organised by Indigoism, this market will bring together film and photography enthusiasts who are eager to 'trade something for something' and make new connections along the way.
Organised in conjunction with the Singapore Night Festival.
---
About Indigoism
INDIGOISM is a platform for creative, synergistic collaborations aimed at exploring the workings of the mind and the cosmos in an effort to build a community based on togetherness, sustainability and wonder.
The projects we embark on are collective efforts of the creative community bound together by similar mindsets and a common end goal. The themes and mediums we create with are vast and varied, each serving as an artwork in its own right; a reaction and reflection of our current times. For more, visit indigoism.net.
About Gözde and Russel Zehnder
Director duo – Gözde and Russel Zehnder have been shooting shorts together since 1997. Since 2000 they have been producing documentaries and audio-visuals projects  for their clients focusing in art, heritage, architecture and fashion related work with freestate productions – a stable space for the exchange of ideas, images and projects. freestate projects can be viewed at www.freestatesite.com
About Wu Jun Han
Wu Jun Han plays/performs with images and sound, collaborating with musicians and sound-artists frequently over various genres, mediums and processes. As video projectionist, he has worked with music collectives like The Observatory, Monster Cat, Enam-Jahanam, and countless others. His thoughts often explore varied subject matter such as the visceral, nostalgia, synesthesia, and the future.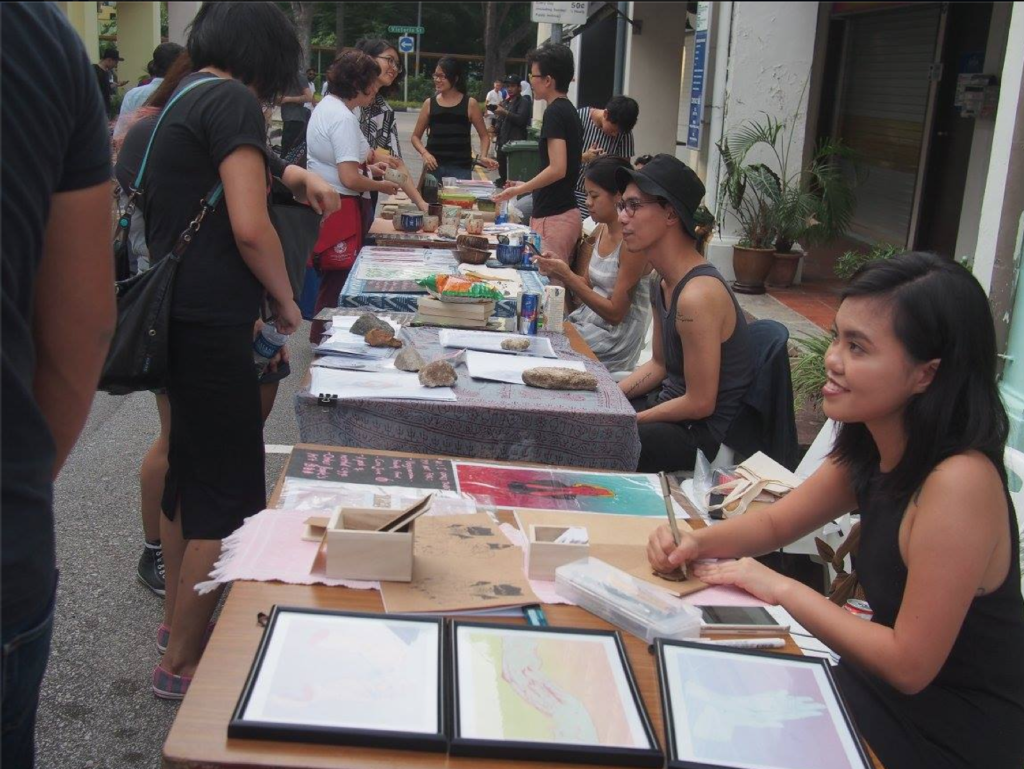 © Indigoism