Filmmaker Gladys Ng in conversation with photographer Ng Hui Hsien
Objectifs Film Club: Still is Time by Gladys Ng
Featuring Gladys Ng in conversation with Ng Hui Hsien
Thu 30 Jul 2020, 9pm to 10pm (Singapore Time)
This event will be held online, via Zoom.
Free admission, donations are welcome
Click here to read a recap of the session on our Journal.
Join us online for our fourth Objectifs Film Club session, featuring two artists from Singapore: filmmaker Gladys Ng in conversation with photographer Ng Hui Hsien.
In Gladys's short film Still is Time, time seems to have come to a standstill on a particular Sunday. On the day of his daughter's wedding, a father finds himself consumed with his own emotions and amidst the joyous celebration, he undergoes a curious episode with profound metaphysical ramifications.
Hui Hsien's works, in particular her latest series Myth, explore themes of interconnectivity, existence and are a personal search for a sense of belonging.
Join us for a conversation between Gladys and Hui Hsien, who will discuss the following and more:
Their exploration of time, metaphysics, human emotions and identity in their respective works
Metaphors, connections and their visual vocabularies, particular as it connects to landscape
Their experiences of the solitary and collaborative parts of art-making
Intuition and intention, realism versus retaining ambiguity, the infusion of the personal into their works
Art-making as spiritual practice
About the Objectifs Film Library:
The Objectifs Film Library is a new initiative by Objectifs that aims to be a resource for film lovers in Singapore and the region. Currently, the collection is focused on short films from Southeast Asia.
Users will be able to rent some of these films to watch in the comfort of their homes, and a wider selection is available exclusively at our centre later this year (depending on the Covid-19 situation).
Access the Objectifs Film Library here.
Still is Time by Gladys Ng will be made available to watch for free on the Objectifs Film Library from Thu 16 Jul to Thu 30 Jul, 2359h. 
Click on the image below to view the film. Other short films by Gladys Ng are available to rent on the Objectifs Film Library. Please note this event does not include a live screening of the film; attendees are encouraged to watch it prior to the online session.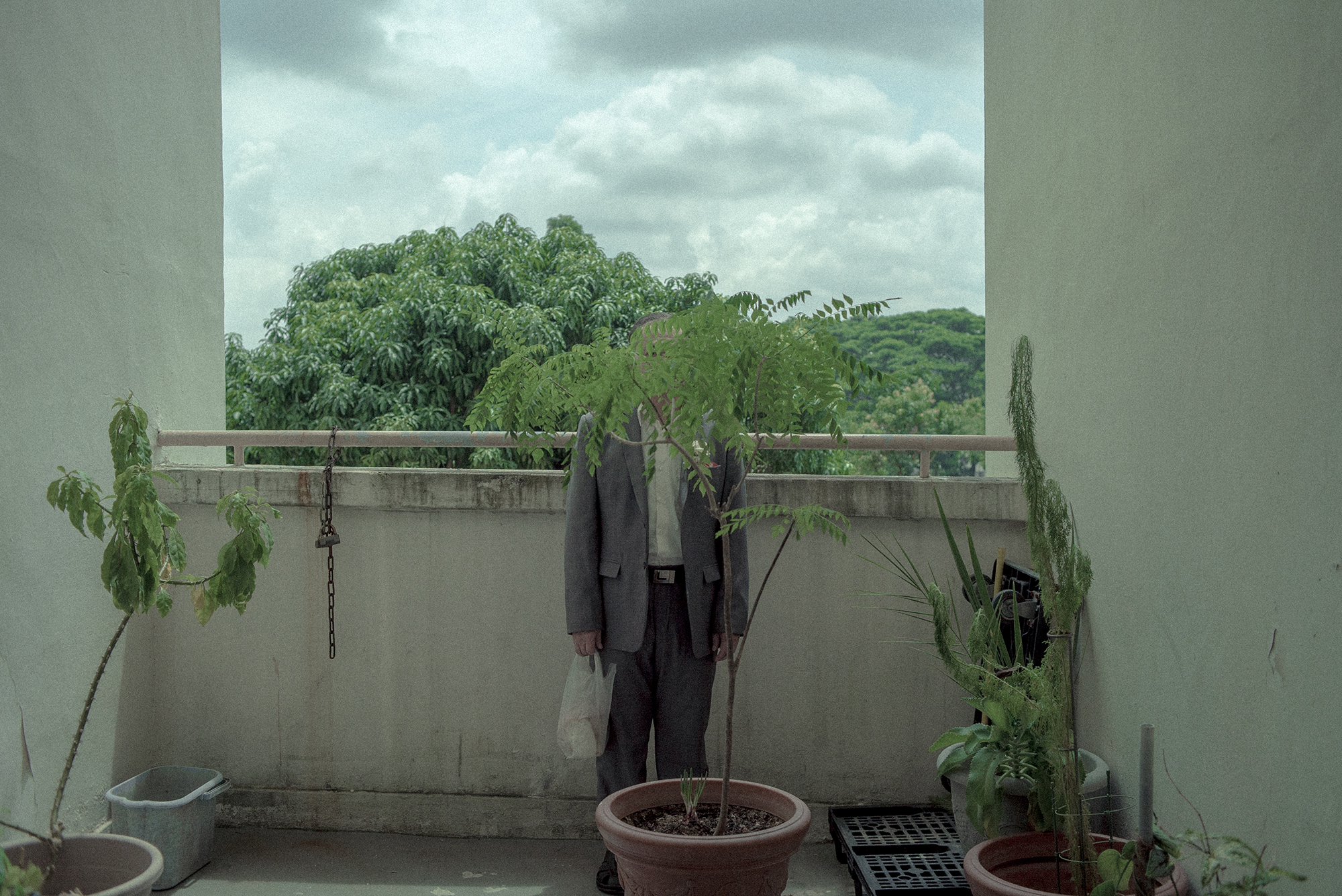 How to join the online film club:
1. Please register via the form below. You will receive an email from Objectifs to confirm your spot in the session. The Zoom link will be sent to registered participants on Wed 29 Jul.
2. Objectifs will 'photograph' (e.g. screenshots) and audio/video record this online discussion for the purposes of documentation. We require participants to enter the Zoom call using the same name they have registered with so we may check against the registration list. You may subsequently change your username and switch off your device's camera if you would prefer not to be photographed or recorded. We will make an announcement about this before we start any documentation.
3. Objectifs is committed to maintaining a safe and inclusive space for this online discussion. By registering for this session, participants agree to abide by the following guidelines:
Treat all people with courtesy and respect.
Harassment/discrimination of sexual, physical, vocal, emotional or any other nature based on gender, gender identity and expression, age, sexual orientation, ability, physical appearance, race, ethnicity, or religion are not appropriate.
While this is a free event, please consider donating to Objectifs if you are able to. Your contribution goes directly to supporting our programmes, and the freelancers and artists we work with during this difficult time.
MAKE A DONATION
About the speakers:
Gladys Ng's films reflect her nature: often nuanced and subtle, interspersed with wry humour. Her interest lies in the ephemeral. Her short film My Father After Dinner was presented Best Singapore Short at the 26th Singapore International Film Festival (SGIFF). Under a commission from SGIFF, she made The Pursuit of a Happy Human Life, which opened the festival in 2016. She was trained in writing and directing at the Victorian College of the Arts and participated in FLY ASEAN-ROK. (https://gldysng.com/)
Ng Hui Hsien works as an artist, writer and researcher. Her art practice uses photography as a medium to explore themes such as consciousness, the nature of reality and interconnectivity; they are sites where the unconscious can find indirect expression. Hui Hsien is a member of Women Photography, and her work has exhibited and been featured in media internationally. Her self-published limited edition hand-stitched artist book The Weight of Air is distributed by Reminders Photography Stronghold (Japan). It is currently in both private and public collections around the world and is one of the featured books in How We See: Photobooks by Women, a publication by non-profit organisation 10×10 Photobooks. (huihsien.com)