Filmmaker Sorayos Prapapan in conversation with sound designer Tingli Lim
Objectifs Film Club: Death of the Sound Man by Sorayos Prapapan
Featuring Sorayos Prapapan in conversation with Tingli Lim
Thu 25 Jun 2020, 9pm to 10pm (Singapore Time)
This event will be held online, via Zoom.
Free admission, donations are welcome
Click here to read a recap of the session on our Journal. 
Join us online for our third Objectifs Film Club session and the first featuring an international guest —  filmmaker Sorayos Prapapan (Thailand) in conversation with sound designer, re-recording mixer and foley artist Tingli Lim.
Death of the Sound Man depicts two sound recordists working hard on the sound mix of a film. With his signature deadpan humour, Sorayos Prapapan draws parallels between audiences not caring about sound in film, and how people's voices are often neglected, offering subtle commentary on Thai society and politics.
Join us for a candid conversation between Sorayos (Yossy) and Tingli, in which they will discuss artifice in sound design and foley work, how cultural context impacts their work, Yossy's experience as a sound designer who is now also a director, what it takes to be good at their job, and much more!
About the Objectifs Film Library:
The Objectifs Film Library is a new initiative by Objectifs that aims to be a resource for film lovers in Singapore and the region. Currently, the collection is focused on short films from Southeast Asia.
Users will be able to rent some of these films to watch in the comfort of their homes, and a wider selection is available exclusively at our centre when we reopen (currently closed for the COVID-19 circuit breaker period).
Access the Objectifs Film Library here.
Death of the Sound Man (NC16) by Sorayos Prapapan is available to rent on the Objectifs Film Library.
Click on the image below to rent the film. Other short films by Sorayos Prapapan are available to rent on the Objectifs Film Library.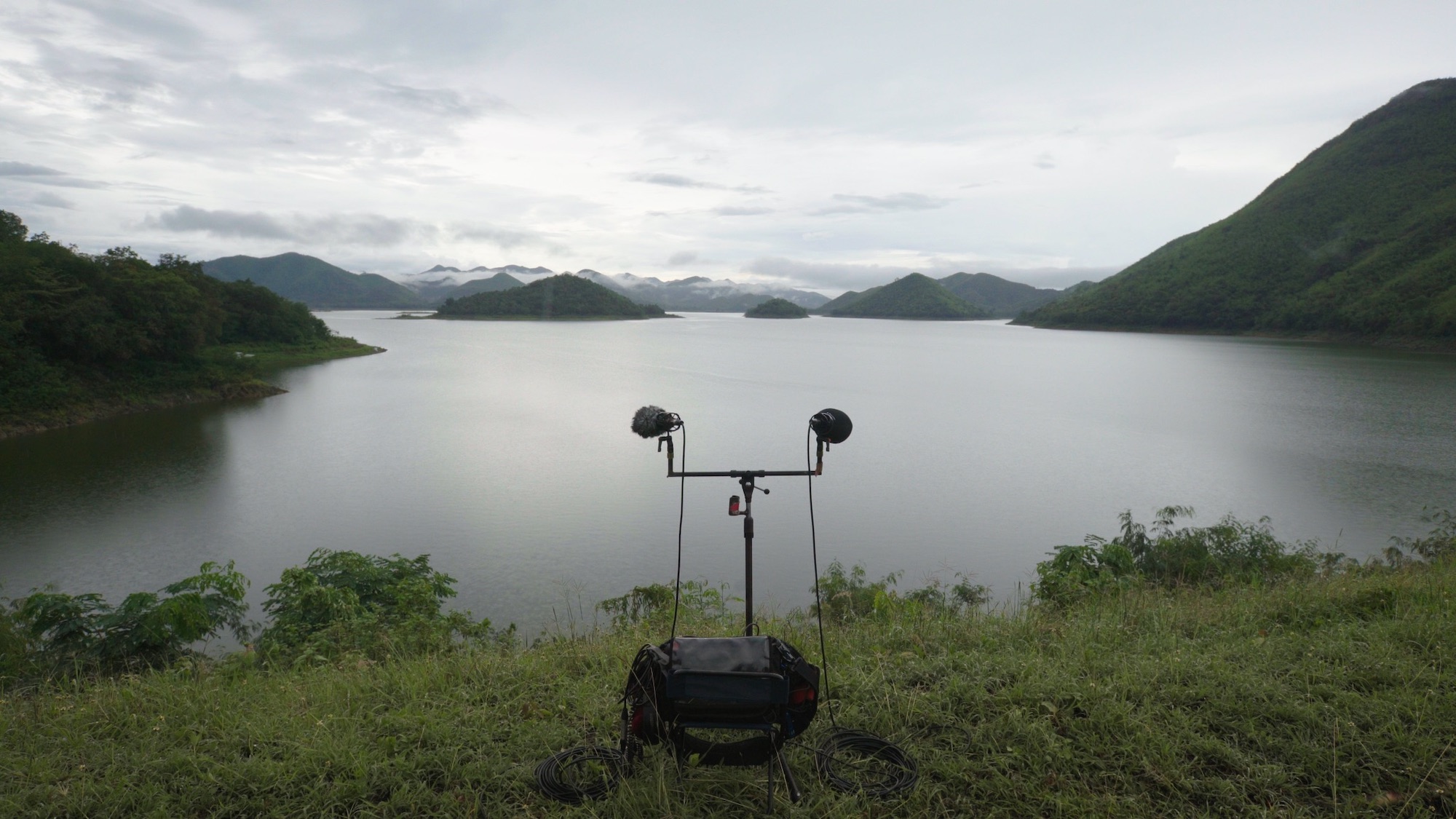 How to join the online film club:
1. Please register via the form below. You will receive an email from Objectifs to confirm your spot in the session. The Zoom link will be sent to registered participants on Wed 24 Jun.
2. Objectifs will 'photograph' (e.g. screenshots) and audio/video record this online discussion for the purposes of documentation. We require participants to enter the Zoom call using the same name they have registered with so we may check against the registration list. You may subsequently change your username and switch off your device's camera if you would prefer not to be photographed or recorded. We will make an announcement about this before we start any documentation.
3. Objectifs is committed to maintaining a safe and inclusive space for this online discussion. By registering for this session, participants agree to abide by the following guidelines:
Treat all people with courtesy and respect.
Harassment/discrimination of sexual, physical, vocal, emotional or any other nature based on gender, gender identity and expression, age, sexual orientation, ability, physical appearance, race, ethnicity, or religion are not appropriate.
While this is a free event, please consider donating to Objectifs if you are able to. Your contribution goes directly to supporting our programmes, and the freelancers and artists we work with during this difficult time.
MAKE A DONATION
About the speakers:
Sorayos Prapapan is an independent filmmaker, sound technician and foley artist based in Bangkok. After completing his studies at the Film and Photography Thammasat University Thailand, he worked as a production assistant for the Palme D'or winning film Uncle Boonmee Who Can Recall His Past Lives (2010) by Apichatpong Weerasethakul. His short films have screened at more than 70 film festivals including Locarno, Rotterdam and Venice. He is now working on his first feature film Arnold is a Model Student. 
Tingli Lim is an award-winning sound designer, re-recording mixer and foley artist whose foray into sound for films started in 2004. Her extensive filmography comprises local as well as international commercial and arthouse feature films including Sandcastle and Apprentice by Boo Junfeng, Pop Aye by Kirsten Tan and the highly ambitious Russian cinematic project Dau by Ilya Khrzhanovsky.
Tingli won the Verna Fields Award in Sound Editing at the MPSE Golden Reel Awards in Los Angeles in 2014 and was conferred the National Arts Council's Young Artist Award in 2018. She is a graduate of the MA Sound Design course at the National Film & Television School in the UK and is currently the Director of Sound at Mocha Chai Laboratories, Singapore's first and only Dolby Atmos dubbing theatre facility.