immaterial bodies curated by Seet Yun Teng
Curator Open Call is part of Objectifs' ongoing efforts to to broaden perspectives by supporting curatorial research and innovative ways of presenting image-based work. The programme supports the realisation of a curatorial proposal for an exhibition in the Chapel Gallery by providing professional and financial support. The exhibition will be presented in September 2020.
The awardee was selected by the following selection panel, in addition to the team at Objectifs:
Jason Wee, Founder and Director of Grey Projects
---
immaterial bodies
Curated by Seet Yun Teng
immaterial bodies extends a thread of inquiry situated between the material world of things and the immaterial world of affects. Weaving together the works of artists Weixin Quek Chong, ila, Wayne Lim and Denise Yap, the exhibition explores how bodies are affected at the interface with the non-human, the immaterial, and the invisible. It simultaneously speculates on how images and objects can unravel intensities beyond language and representation, and questions how disciplinary structures can take hold of bodies via affective registers. It probes: the memory of the body in relation to shifting lands; the mobilisation of the controlled body; modifications and morphings of the body; fluid bodies, marginal selfhoods and alternative possibilities of being. It questions: how can affect be a way to resist controls and trace the emotional contours of life during increasingly precarious times?
ABOUT THE CURATOR
Curator, artist and writer Seet Yun Teng works in various capacities, always with a keen interest in artistic research and critical discourse. Her recent research interests revolve around object agencies, embodied perception and affective encounters. Recent projects include warp and weft / as long as it is wide at Jalan Besar Salon, and objects in the mirror at Supernormal, both in Singapore (2019).
ABOUT THE ARTISTS
The diverse practice of Weixin Quek Chong (b.1988, Singapore) engages with tactility and visuality as a language of the senses, in order to address the aesthetics and dialectics of material as an alternative confrontation. She has exhibited extensively internationally and locally, at venues including National Museum of Modern & Contemporary Art, Seoul, Korea; Tainan Art Museum, Taiwan; Institute of Contemporary Arts, Singapore (all 2019) amongst others.
The intimate works of visual and performance artist ila (b.1985, Singapore) weave imagined narratives into existing realities and use her body as a space of tension, negotiation and confrontation in order to generate discussion about gender, history and identity in relation to pressing contemporary issues. Her work has been shown at The Substation, NTU Centre for Contemporary Art, National Design Centre, all Singapore (2019), Coda Culture, and ArtScience Museum, both Singapore (2018).
Situated at the intersection of research and theory, the praxis of Wayne Lim (b.1989, Singapore) seeks to transgress defined notions of conventional aesthetic, curatorial and research practice — through self-publishing, self-organization, and developing (long-term) collective projects. Recent projects include A Weekend Affair (2019-ongoing), and his work has shown at Chinretsukan Gallery, Tokyo University of the Arts, Japan; The Substation, Singapore (both 2020, upcoming); Coda Culture, Singapore (2020) among others.
Art practitioner Denise Yap (b. 1998, Singapore) draws from different sources of information to build a world that explores the potentiality of sincere investments such as alternative kinships and entanglements (and all the embarrassments) of the human condition. Recent exhibitions include The Open Workshop, Supernormal, Singapore (2020), Eaten: A Capsule Museum for Future Possible Past Beings, Gillman Barracks; Repel Revel, Grey Projects; all Singapore (2019).
---
Siddharta Perez
Curator, NUS Museum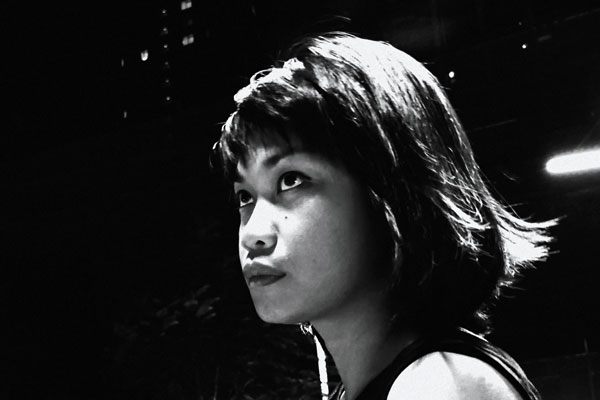 Sidd Perez is a curator from Manila, Philippines. Since 2008, she develops opportunities for transcultural contact among artists and curators from different localities of practice. Her curatorial work developed in her early collaboration with regional galleries, university museums and artist-run spaces. Along with Lian Ladia, Sidd founded Planting Rice in 2011 as an interdependent platform that makes sense of the cross-pollination of ideas, resources and projects that happen between artistic individuals and communities. This curatorial banner allowed her to build repositories of writings, generate exhibitions on the critical aspect of art practice and create residency exchanges. Sidd is currently curator for the NUS Museum, where she enjoys working with artists who are interested in alleviating orthodox modes of representation.
Jason Wee
Founder and Director, Grey Projects
Jason Wee is an artist, writer and curator. His practice is concerned with hollowing out singular authority in favour of polyphony. He transforms singular histories and spaces into various visual and written materials, with particular attention to architecture, idealism, and unexplored futures. Wee is the founder and director of Grey Projects, an artists' space, library, and residency programme that focuses on emerging artists, experimental curatorial practices, new forms of writing, and design propositions. He is editor of the poetry journal Softblow. 
In 2019, he curated Stories We Tell To Scare Ourselves With at Taipei MOCA. In 2015, he curated Singapur Unheimlich at ifa galerie Berlin, and in 2010, co-created The Future of Exhibition at the Institute of Contemporary Art, Singapore. Other curatorial projects include Beyond LKY (2010), Useful Fictions by Shubigi Rao (2013), Mirrors in the Dark by Lee Wen (2014), When You Get Closer To The Heart, You May Find Cracks by the Migrant Ecologies Project (NUS Museum, 2014). 
His work has been included in group shows at the Chelsea Art Museum, New York, United States; Casino Luxembourg, Luxembourg; Singapore Art Museum, Singapore. He has been Artist-in-Residence at Artspace, Sydney, Australia; Tokyo Wonder Site, Tokyo, Japan; Gyeonggi Creation Center, Ansan-si, South Korea. He received the 2008 Young Artist Award for visual arts in Singapore and has been Studio Fellow in the Whitney Museum Independent Study Program.