Chinese short films screening in Singapore for the first time
Lower Gallery, Objectifs
21 Jun to 8 Jul 2018
Tues to Sat, 12pm to 7pm / Sun 12pm to 4pm
Films are screened on loop during opening hours
Free admission
These independent short films by young Chinese filmmakers make their Singapore premiere, providing insight into the realities and struggles of coping with transition in China's changing landscape and culture. The films reflect strong personal sensibilities, while questioning the uncertainties and possibilities of the unknown future.
This film programme is part of Changing China: The Defining Years, a photography exhibition featuring the work of Chua Chin Hon and How Hwee Young that looks at the social, physical and cultural transformation of China in recent years.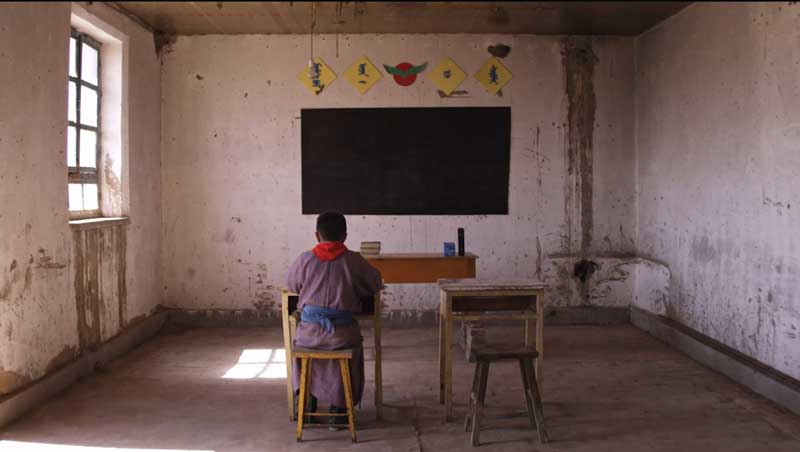 A Mother Tongue Lesson
By Melmii Borjigin / 9 min / China / 2015 / G
Living in the Inner Mongolia Ordos grassland, Augaa heads to school together with his friend, Khandiv, every day. One day, Khandiv informs Augaa that he will be heading to the city to study, and they say their goodbyes. Feeling dismal, he rides alone to school. Changes are happening to his hometown with all of his friends leaving, and the town is slowly developing into the Grassland Chemical Industry City.
Letter from Xiaobei
By Zimu Zhang / 9 min / China / 2017 / PG
A woman in Ecuador reads a letter from her Chinese friend, who tells her about the city Guangzhou and its special African enclave Xiaobei. In the process, she reads about her Chinese friend's fears, reflections and the different connections she has made through her travels.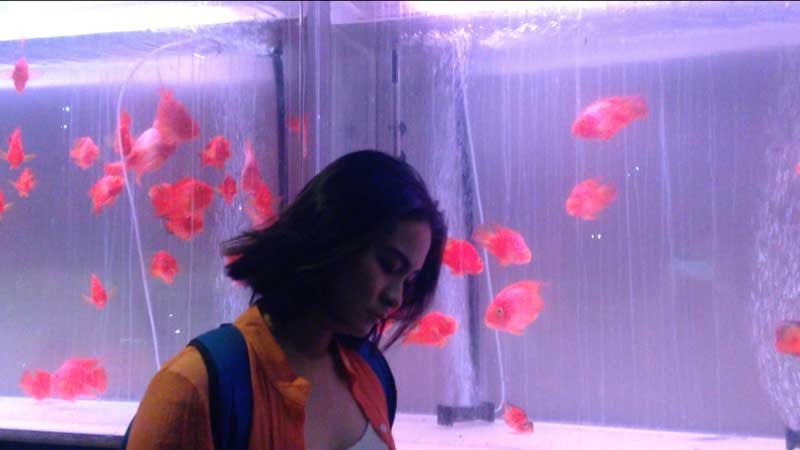 Niu in the last day of fall
By Zheng Lu Xinyuan / 24 min / China / 2017 / PG13
The last day of fall. It was the last time that I saw her.
Niu disappeared, like a gust of wind.
I started filming her in 2014.
She fell in love, first time in her life.
Yet people come and go.
We grow apart, from whom we thought we would be.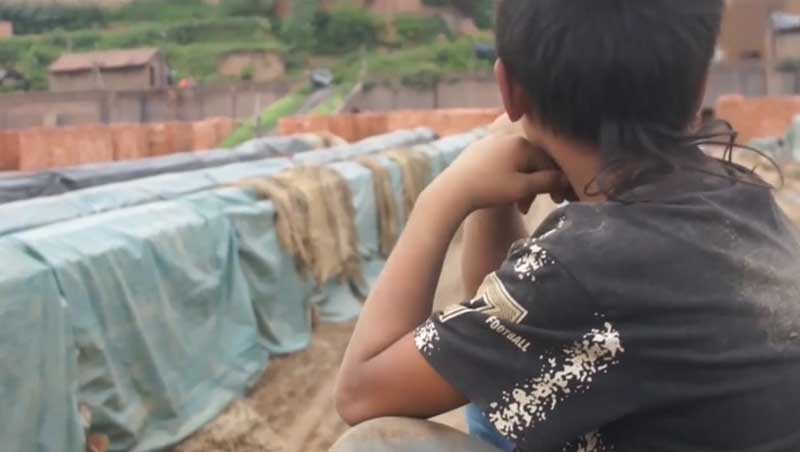 Summer
By Liu Qiang / 30 min / China / 2013 / NC-16
Summer documents children living in the brickfield where their parents are working in order to support their families. Although they cannot afford to go to school, the children live their lives with a positive attitude.

About the filmmakers
Melmii Borjigin is a filmmaker from Inner Mongolia, China. She graduated from the Beijing Film Academy, majoring in scriptwriting. A Mother Tongue Lesson won the Best Short Film Award at the 12th Beijing Film Academy Gold Lettering Award, and was selected for the 62nd International Short Film Festival Oberhausen.
Zimu Zhang is a moving image practitioner, researcher, curator at the China Independent Film Archive and co-founder of Moonshine Screening Project. Her works often explore subtle individual and interpersonal emotions, tensions, which dialogues with intangible historical and social realities. She is currently doing a PhD on moving image and alternative art practices at City University of Hong Kong.
Zheng Lu Xinyuan is an artist based in Hangzhou, China. In 2017, she graduated with an MFA in film production MFA from the University of Southern California. Her short films have been shown at festivals such as the Tribeca Film Festival, First Xining International Film Festival and Shanghai Queer Film Festival.
Liu Qiang is a filmmaker, photographer and artist based in China. He graduated from the Xi'an Academy of Fine Arts. His films have been featured in the Shanghai International Film Festival and the China Independent Film Festival.