Objectifs 2023 artists-in-residence
Objectifs is pleased to welcome artists Euginia Tan, Hu Qiren, and Vanessa Ban as the artists-in-residence for our Objectifs Artist Residency programme. The programme provides residents with valuable space to develop projects in a conducive environment. This year's participants responded to the theme of Books, considering the theme expansively, including and not limited to the ways that book-making, book collecting, book collections, books as cultural objects and/or specific texts have shaped or influenced an art practice or project.
---
Related events
Fri 8 Sep, 7.30pm – 8.30pm
Public Studio Visit with Euginia Tan and Hu Qiren (Free admission, available for walk-ins)
Sat 9 Sep 2pm – 3.30pm
Pirate Readers Workshop with Vanessa Ban ($10 per pax, please register here).
Sat 9 Sep 3.30pm – 4.30pm
Open Studio Sessions with Vanessa Ban, Hu Qiren, Euginia Tan (Free admission, available for walk-ins)
---
Mulling Manhattan by Euginia Tan and Hu Qiren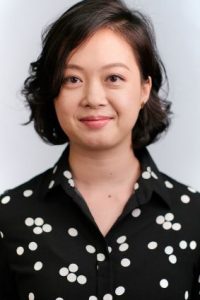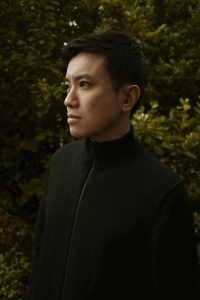 Mulling Manhattan are a series of images and creative non-fiction documenting the area of Manhattan House, located in Chin Swee Road, Chinatown Singapore. The images and short anecdotes chronicle the mulling of architecture, time passing and a demographic of Singapore that has been neglected/ overlooked.
Mulling Manhattan was shortlisted for the Objectifs Documentary Award 2023, with a special mention to the artists for the project premise.
---
Euginia Tan is a multi-disciplinary writer based in Singapore. She has experience in various creative forms including poetry, prose and theatre.
Hu Qiren is a visual artist whose practice explores the myriad forms of image making, incorporating a wide range of media, including photography, video, installation and performance.
---
The Book as Gathering by Vanessa Ban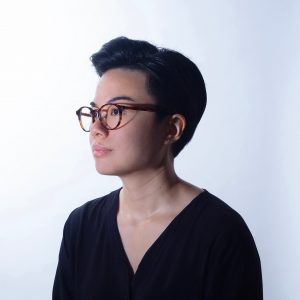 The Book as Gathering is a project that looks at book gathering as a form of collaboration. The residency studio will be set-up as a community space for the gathering of books, people, and ideas.
While means of pirating books have always quietly persisted, The Book as Gathering is a project that hopes to actively encourage various readers and creative practitioners to model ways of collaborative working and broadening access to information and knowledge, all while engaging with the ideas that have been formative to their practice. 
---
Vanessa Ban is a designer and educator who founded Studio Vanessa Ban; and has since worked with a diverse range of clientele to produce elegant and meaningful design solutions.