By Woong Soak Teng (Singapore)
Recipient of the Objectifs Documentary Award, Emerging Category
As part of this award, Soak Teng was mentored by Hannah Reyes Morales
Lower Gallery, Objectifs
26 Apr to 19 Jun 2022
Free admission
Exhibition Opening: Tue 26 Apr 2022, 12pm to 9pm
Rules for Photographing: A Conversation with Woong Soak Teng & Grace Baey
Tue 26 Apr 2022, 6.30pm to 7.30pm. Held at Objectifs. 
Click here to read a recap of the talk
A Conversation with Nigel Wong, Prosthetist & Orthotist
Fri 6 May 2022, 7.30pm to 8.30pm. Held at Objectifs.
rules for photographing a scoliotic patient is Soak Teng's first solo exhibition. The work first developed with the artist's personal experience with scoliosis and an encounter with medical archives. This grew into collaborations with other individuals, which yielded intimate portraits and interviews about treating and living with scoliosis.
Through found images, text and video works, the project parses the role of image-making in medicine and in sharing lived experience. It is an attempt to make sense of living with and the treatment of the abnormal curvature of the spine.
---
As part of the Objectifs Documentary Award, Soak Teng was mentored by Hannah Reyes Morales. 
Presented by Objectifs
Supported by the Cultural Matching Fund
Special thanks:
Hannah Reyes Morales
Kamiliah Bahdar
Veejay Villafranca
Guo-Liang Tan
---
Purchase Soak Teng's book, rules for photographing a scoliotic patient, via our physical or online store!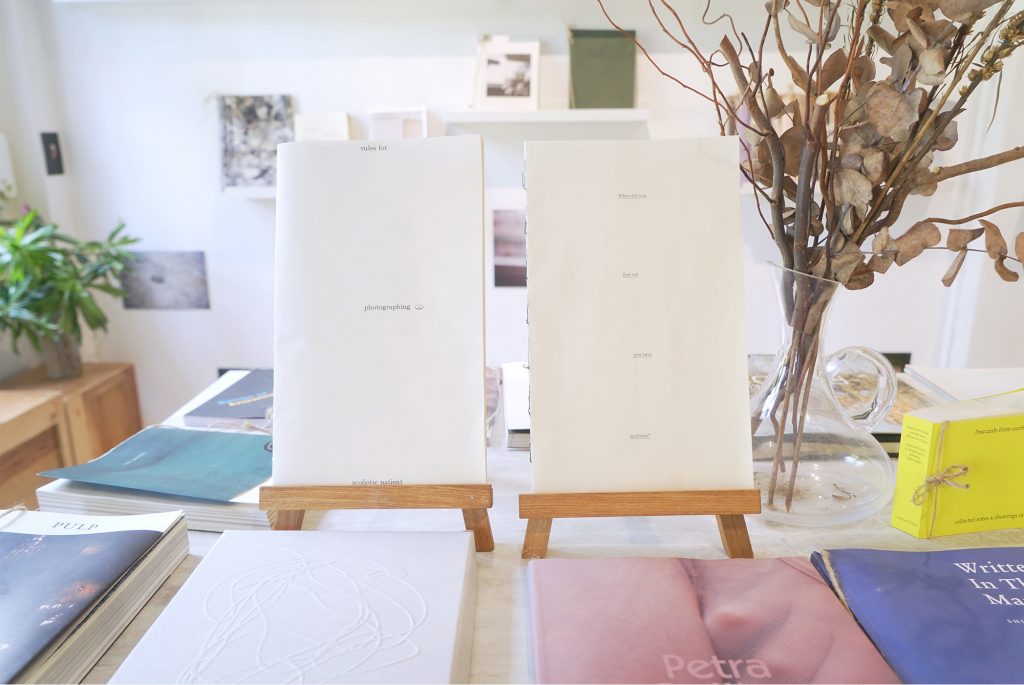 ---
Press:
:: The Straits Times: Arts Picks: Scoliosis exhibition, young musicians and unusual recipes with NLB
:: Art & Market: May Round-Up
:: Plural Art Mag: Normalising the Abnormal: A Conversation with Photographer Woong Soak Teng
---
About the photographer

Woong Soak Teng (b. 1994, Singapore) practices in the intersections of art making, producing, and project managing. Her personal projects examine human tendencies to control natural phenomena and nature at large. Current research interests include the human experience of living with spinal deformity and the role of image-making and representations of human bodies in the medical field. She forms one-third of the art collective, DASSAD.
Soak graduated with a Bachelor of Fine Arts in Photography and Digital Imaging at the Nanyang Technological University, School of Art, Design and Media. She has participated in festivals and exhibitions internationally in Auckland, Copenhagen, Dali, Greece, Tokyo, Shanghai and Singapore. Her accolades include the Steidl Book Award Asia, Objectifs Documentary Award 2021, Kwek Leng Joo Prize of Excellence in Photography 2018 and Singapore Young Photographer Award 2018.
Soak Teng's work can be seen at https://woongsoakteng.com.
Supported by: