The Young Photographers' Mentorship Programme (YPMP) aims to develop the artistic voice and ambitions of emerging photographers. This three-month long mentorship programme encourages them to explore and experiment with image-based work, and deepen their understanding of the creative and professional possibilities in photography. The programme was formerly known as the Shooting Home Youth Awards.
Participants will have the opportunity to learn from some of the region's foremost young artists and photographers as mentors and guest lecturers. Topics covered include how to develop a personal photographic practice, professional and ethical considerations, and exhibition making. They will work towards completing one photo project, which will be presented at Objectifs in a group exhibition at the end of programme.
YPMP is open to Singapore-based photographers aged 15 to 23 years old. Only 12 participants will be selected for this programme. Participants must attend all workshop sessions in person.
Only 12 participants will be selected for this programme. Participants must attend all workshop sessions in person.
Physical sessions:
1) Sat 26 Nov 2022, 12pm – 5pm
2) Wed 30 Nov 2022, 7.30pm – 9pm
3) Sat 3 Dec 2022, 12pm – 5pm
4) Wed 7 Dec 2022, 7.30 – 9pm
5) Sat 7 Jan 2023, 12pm – 5pm
6) Fri 20 Jan 2023, 6pm – 10pm
7) 13 – 15 Feb 2023, exhibition setup
8) Thu 16 Feb 2023, exhibition opening
Suggested dates for offsite sessions and small group meetings:
1) Wed 30 Nov 2022
2) Wed 7 Dec 2022
3) Between 7 Dec 2022 and 14 Jan 2023
Applications for the Young Photographers' Mentorship Programme 2022 are now closed, thank you for your submissions.
---
About the Mentors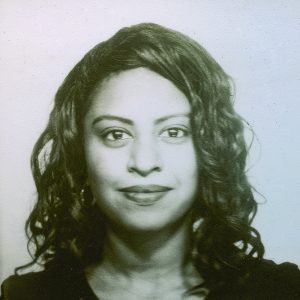 Amrita Chandradas
is a Singaporean documentary photographer. In 2014, she won the top 30
under 30 documentary photographers showcase by Magnum Photos & Ideas tap.
Amrita was also a finalist for the Asian Women Photographers showcase, excellence in Digital News by SOPA News, and is a young portfolio finalist for the Invisible Photographer Asia Awards. She graduated with an MA in Photojournalism and Documentary photography from London College of Communications & and is a former Angkor Photo Festival workshop alumni (2016).
Her work is featured at The National Geographic,The New York Times, The LA Times,SONY, National Heritage Board, Singapore Tourism Board,Time Out Singapore,BBC world, British Journal of Photography, NPR, SWCP, Financial Times, Dagbladet & among others. She aspires to explore the intersection of changing environments & its inhabitants. Chandradas continues to work on bringing forth the less discussed issues of displacement and struggles through on-the-ground personal insights.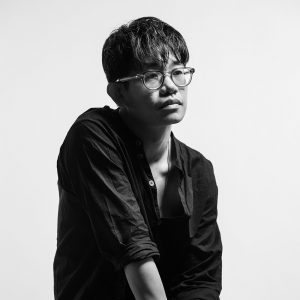 Guo Jie Khoo
is a Singapore-based photographer. Through the exploration of light and colour he creates visual narratives and film-inspired work. He is interested in spaces and how they affect us as users of the world. His passions range from architecture and interior spaces, to long-form visual essays.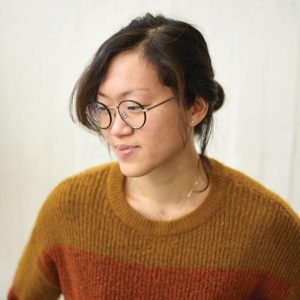 Ng Hui Hsien
is an artist, educator, and researcher. Her art practice uses photography as a medium to explore themes such as consciousness, (im)materiality, and interconnectivity; her works are sites where the unconscious can find expression, indirectly or otherwise.
Hui Hsien's work has been internationally exhibited in various institutions and festivals, including the Shanghai Art Book Fair (China), Martin Parr Foundation (UK), and a solo exhibition at Reykjavík Museum of Photography (Iceland).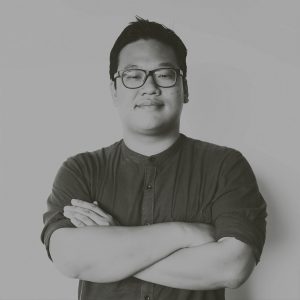 Marvin Tang
is a Singaporean artist who uses photography, moving images, and objects to visualise phenomena that surfaces through the act of control. His research questions the linearity of historical narratives, examining the notion of collective identities. His work builds on the multiple layers of cause and effect propagating from political decision-making to shifting social structures. He is particularly interested in applying this research to Singapore, attempting to investigate its own historical account and relationship to her expanded narratives across the globe.
Marvin is a recipient of Kwek Leng Joo Prize of Excellence in Photography (2015), Singapore International Photography Festival Portfolio Review Prize (2016), and 8th France + Singapore Photographic Arts Award (2017). His works have been presented at international festivals such as Promenades Photographiques, Thessaloniki PhotoBiennale, Nooderlicht International Photofestival, and Odesa Photo Days. He is also a creative producer at Superhero Me; a non-profit inclusive arts movement that arms children from special needs and less privileged communities with creative confidence.
---
Click here to find out more and register for public events with guest speakers from the photography field, held in conjunction with the Young Photographers' Mentorship Programme 2022.