Exploring the possibilities of Presence, Space and Interconnectedness
Featuring works by Mark Chua and Lam Li Shuen
As part of Site Unseen
Objectifs Store
1 Aug 2023 to 28 Jan 2024
Free admission 
Related events
Tue 20 Jun, 7.30pm – 8.30pm, Objectifs Lower Gallery
Performance: Silhouettes of Having Been
Free admission, find out more and RSVP here
Silhouettes of Having Been is an exhibition responding to the site of the Objectifs store. It explores the possibilities of Presence, Space and Interconnectedness.
Organic material of shed hair, by people passing through Objectifs over a period of time, is collected and used in the creation of a cameraless 16mm film loop that will be modified live on a film projector in an expanded cinema performance taking place before the exhibition. The physical 16mm loop sequences will be displayed in 3 viewing boxes in the Objectifs store, alongside a digital projection of the performed and created film in its entirety.
Devised as a response to the space through the performed moving image, it is a reflection and a turning of attention toward physical presences and the potentialities in being together between time and images.
---
About the artists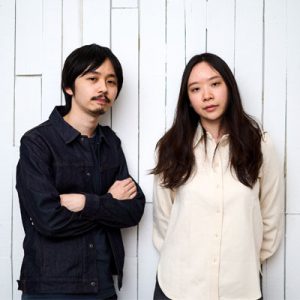 Mark Chua and Lam Li Shuen are Singaporean filmmakers and artists who work across feature and short films, installations and sound performances. Their work and presentations often employ absurdist imagery, thinking on place, histories, spiritual struggle and the burden of human want.
Their films have screened at festivals including the International Film Festival Rotterdam (2023), New Directors/New Films (2023) and BFI London Film Festival (2021). In 2021, with their short film A Man Trembles, they were awarded Best Southeast Asian Director at the Singapore International Film Festival. Their short film The Cup also received the First Prize (Moving Images) of the Julius Baer Next Generation Art Prize in 2021.
---
About Site Unseen
Site Unseen is a programme by Objectifs that invites artists and image makers to create site-specific image-based works for spaces outside of a conventional gallery. Through this, it proposes new ways of encountering everyday spaces that have been overlooked.